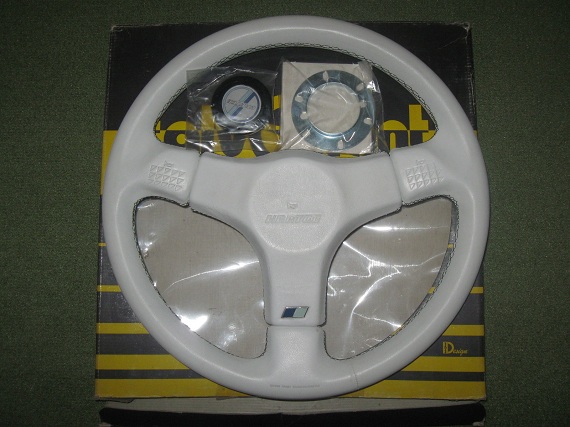 Want to stand out in the E30 crowd? That E28 M5 looking a little too Darth Vader for your liking? Hartge has the solution for you. This period correct white leather Hartge wheel may be just the accessory you need to complete your BMW look. Is it for everyone? Of course not! But that's why they make more flavors of ice cream than just vanilla. Speaking of vanilla….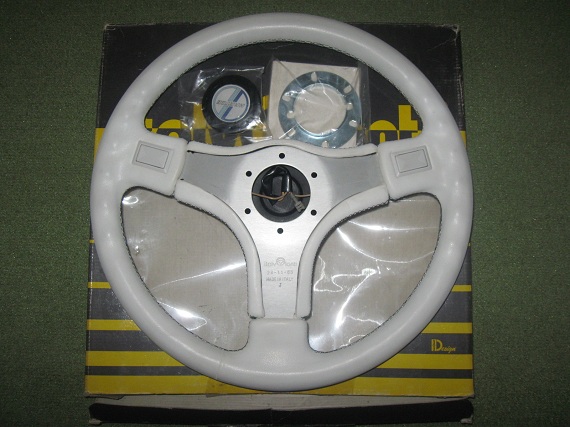 Year: 1980-1990
Model: All BMW
Price: $379 Buy It Now
Rare HARTGE steering wheel for BMW. Fits any model using MOMO-compatible BOSS kit.
The item is NEW.
Imported from Germany.

Please PM me if you have any questions.
I'll ship Worldwide, please contact me before bidding for the shipping cost.

For search: BMW E32 E34 E36 E30 E28 HARTGE
Cheap? Nope, but it's a pretty rare detail to come across. I could sure see this finishing off a M-Technic 325i convertible or Euro-spec white E28. What do you think – awesome period detail or horrible tuning fail?
-Carter