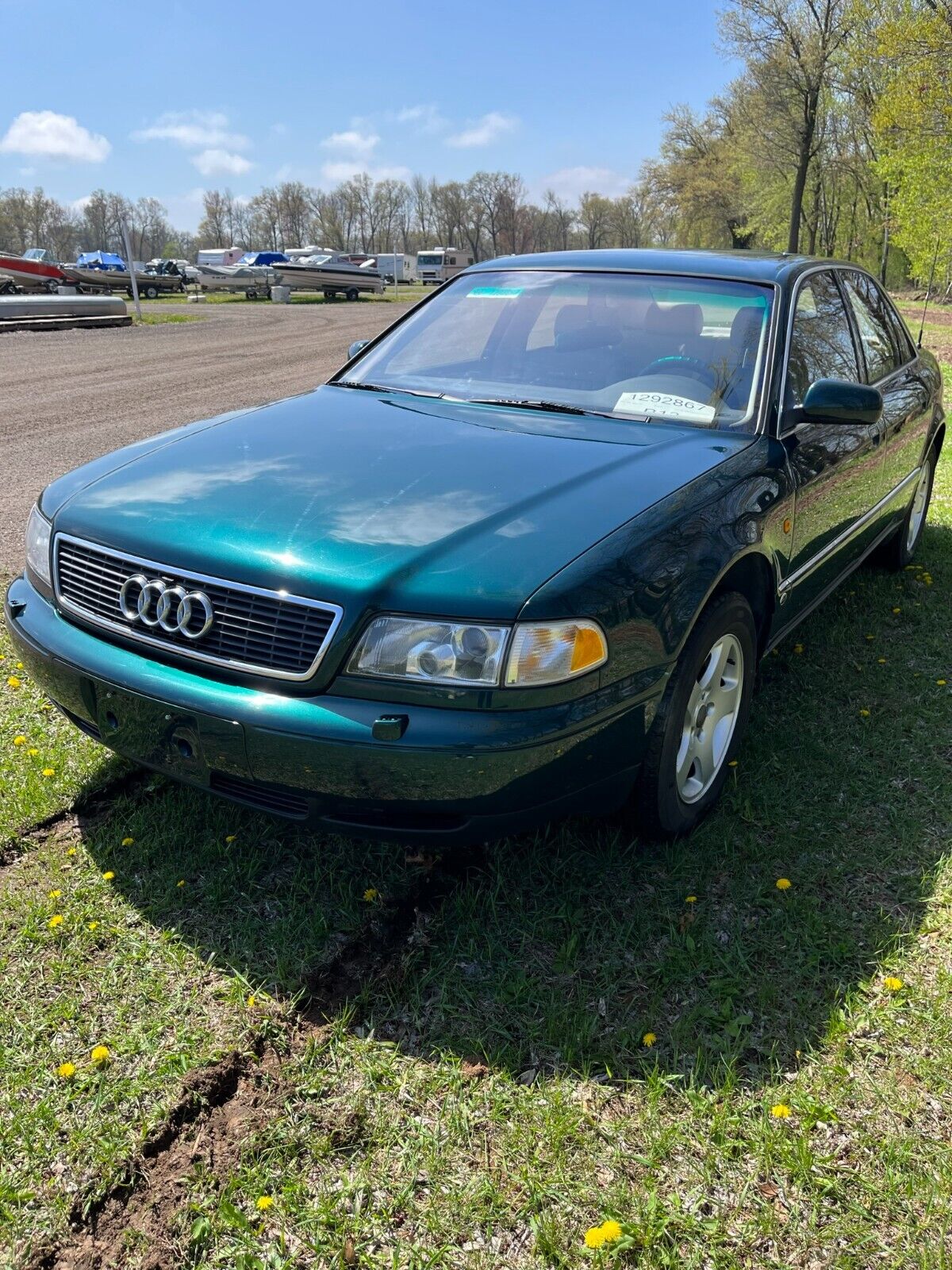 The V8 quattro was notoriously innovative. It was also quite complicated (read: expensive) and therefore painfully slow selling. At a time when all European imports were suffering from the global recession, the range-topping V8 busted budgets. Introduced for the 1990 model year in the U.S., the launch year was really the only marginally successful one; just shy of 3,000 were sold between 1989 and 1990. However, even light revisions in 1991 and a major engine upgrade to 4.2 liters failed to bring buyers to dealerships. Audi sold 527 1991s, 270 1992s, 170 '93s and a scant 78 '94s. Statistically speaking, you're about as likely to run across a 4.2 V8 quattro on the road as you are a BMW M1.
By 1994 there was no denying that the Type 44-derived D11 chassis was quite old. Audi admitted that itself with the big splash of their new ASF concept in 1994 – a thoroughly modern large executive again full of innovation, this time with its extensive use of aluminum. Audi brought that design to market largely unchanged in the all-new D2 A8 range. And to help keep costs in check, while the V8 quattro had only been available in one configuration each model year, Audi introduced options in the A8 range. The one that got the headlines was Audi's signature all-aluminum 4.2 V8 mated to the all-wheel drive quattro drivetrain. But if you wanted range-topping looks and didn't need the sure-footed nature of the quattro system, you could briefly opt out.
That's because Audi launched a FronTrak (front-wheel drive) A8 model. Instead of the larger 4.2 model, motivation was provided by destroked 3.7-liter unit. Rated at 230 horsepower and matched only to the 5-speed automatic Tiptronic and weighing the best part of 4,000 lbs., it was pretty underwhelming in just about every respect. 0-60 was a leisurely 8.3 seconds, and despite the decrease in power, the 3.7 was no less thirsty than the 4.2. While it did save you about $7,500 ($56,900 v. $64,500 base price for the 4.2) it was no surprise, then, that the bulk of Audi's deep-pocketed fanbase chose the 4.2 quattro model, and the base 3.7 was dropped in the 2000 model year in favor of the long-wheelbase model. Early A8s are hard to find – Audi sold only about 6,000 over three model years before the refresh. But 3.7s have become a bit of an oddity that are almost never seen: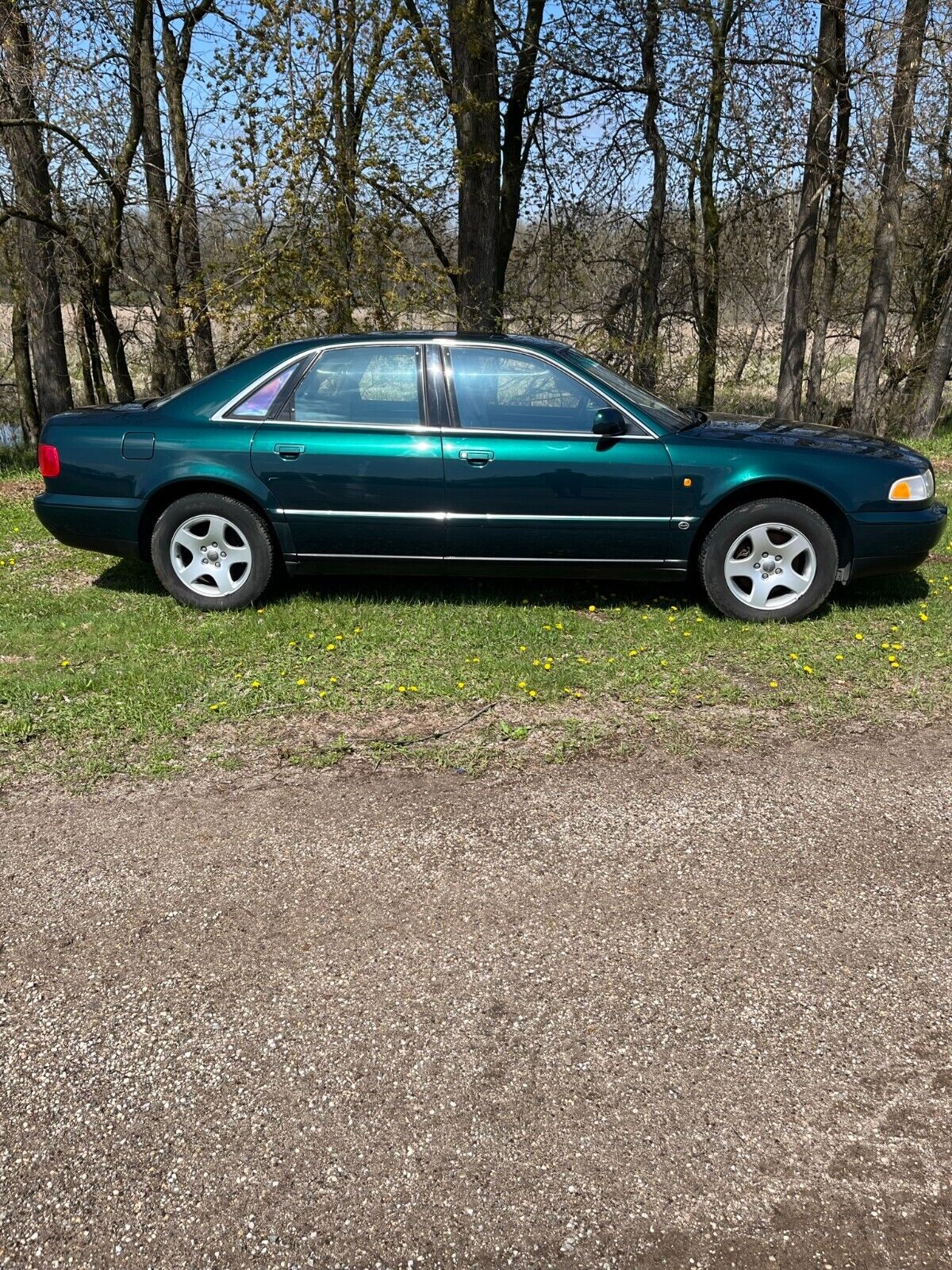 Year: 1997
Model: A8 3.7
VIN: WAUAF84D8VN003735
Engine: 3.7 liter V8
Transmission: 5-speed automatic
Mileage: 63,400 mi
Location: New London, Wisconsin
Price: No reserve auction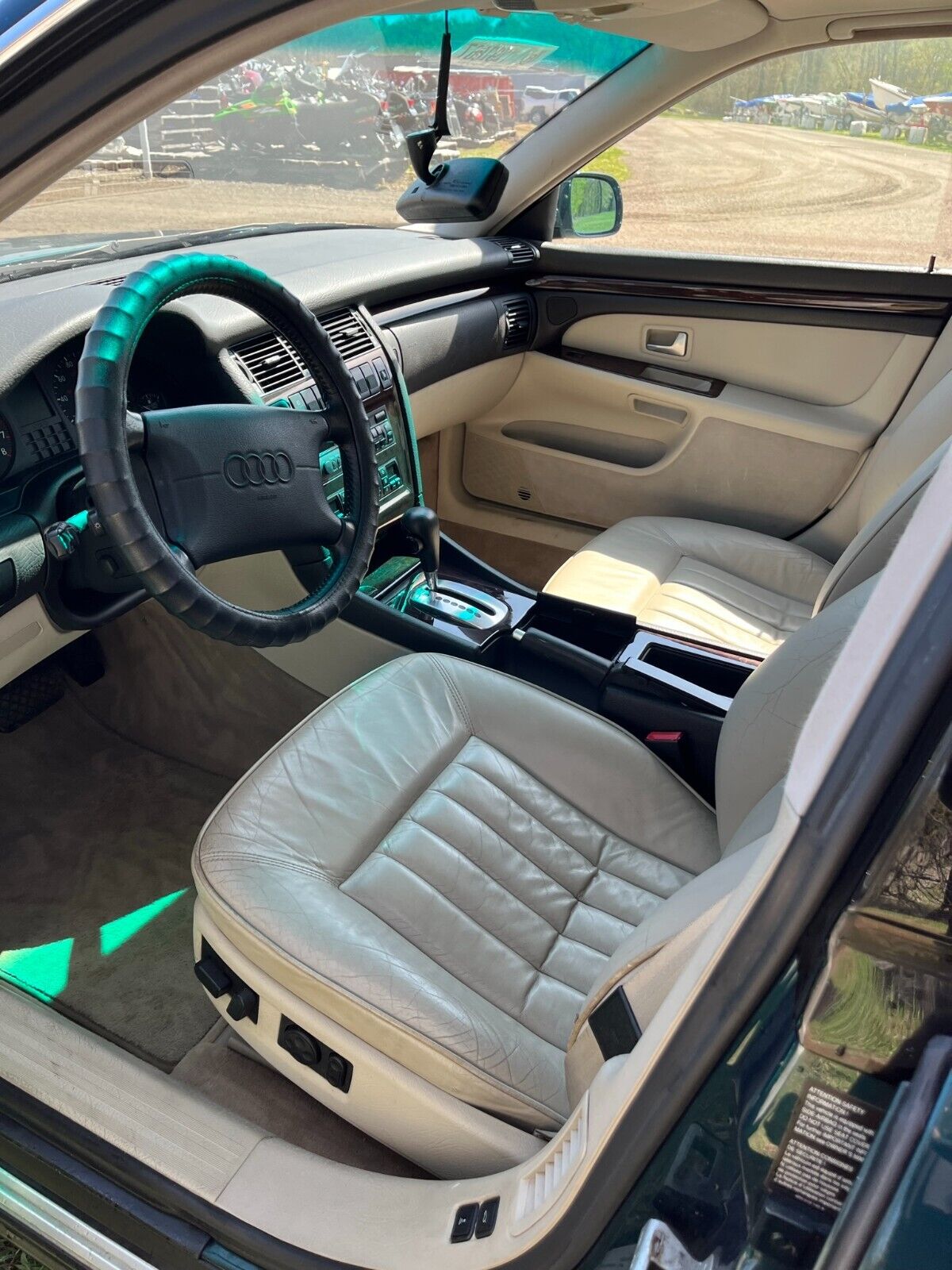 WISCONSIN RESIDENTS- THERE IS A $164.50 TITLE FEE+ $20 SERVICE FEE DUE AT TIME OF PAYMENT.

EXEMPT: Vehicle mileage shows 63,418 based on 6 digit odometer. Vehicle is exempt from odometer disclosure as vehicle is 10 or more model years old. Clear WI title with no title brands.

Engine Runner: Runs Rough; Transmission/Drive Train: Transmission Problem, Does Not Go Into Gear; Electrical System: Needs Repair, Check/Service Engine Light On; Options: A/C Does Not Work (compressor does not engage), Windows Have Electrical Problem, transmission does not go into park, transmission issue, will not go into gear, will only crank over in neutral. rear view mirror not attached to the windshield, needs wipers, sunroof is inop, tires are cracked bad, glove box is hard to open, have to pull from the bottom when trying to open.

*IMPORTANT: PLEASE VIEW INSPECTION IN PHOTOS ABOVE BEFORE PLACING BID (this is a courtesy inspection of donated items, not an all-inclusive inspection. ALL SALES ARE FINAL). MUST PICK-UP ITEM IN NEW LONDON, WI. YOU MUST SCHEDULE A DATE/TIME TO PICK-UP YOUR ITEM. IF YOU ARE THE WINNING BIDDER ON THE ITEM AND CANCEL OR DO NOT PAY, YOU WILL BE BLOCKED FROM FUTURE AUCTIONS.* IF YOU HAVE NO EBAY PURCHASE HISTORY YOU MUST SEND US AN EMAIL WHEN BIDDING ON THIS ITEM TO PROVE YOUR INTENTION OF PURCHASING IT. IF NOT, YOUR BID WILL BE CANCELLED AND YOU WILL BE BLOCKED FROM BIDDING*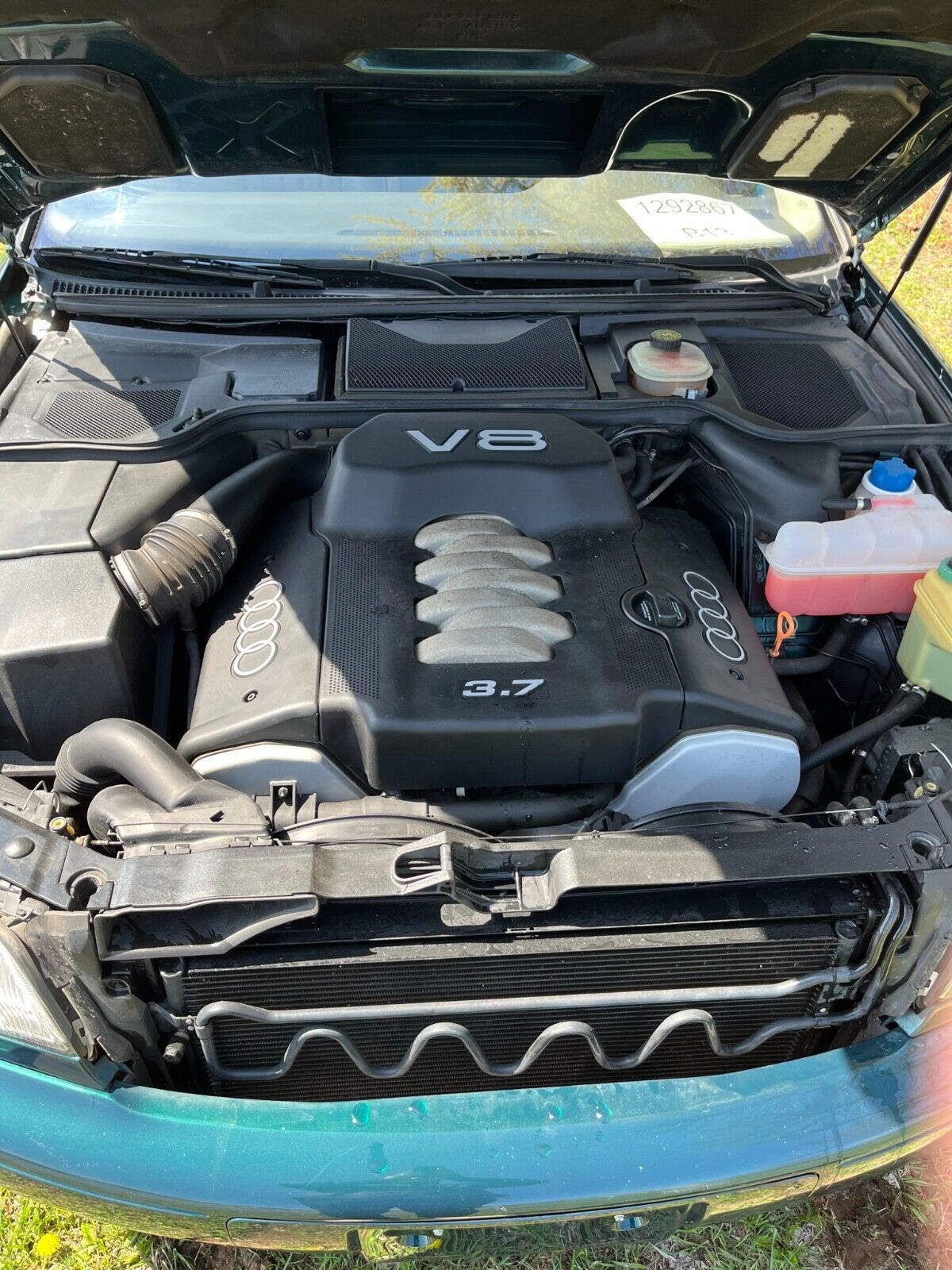 Honestly, this car is probably only a parts car at this point. I don't see much of a return on investing in replacing the transaxle and working on the motor; not to mention, it probably also needs brakes and all the suspension refreshed along the way. That's assuming no other NLA parts are missing or broken. Despite that, I'm rooting for this poor D2 to be resurrected. Right now $1,500 buys it, and you can't get anything with four wheels much cheaper than that – nevermind a luxury car that is in pretty good shape, all things considered.
-Carter