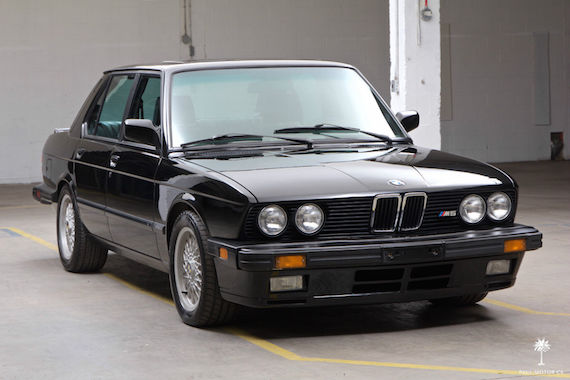 Typically, there's no reason to list a car as Canadian as its more of an importation detail than a real differentiating factor for the model. Perhaps the most notable exception is the legendary E28 M5, with a known history of BMW rushing to churn out 1340 examples for North America and standardizing them with most of the options list and exclusively black paint and (mostly) tan "Natur" leather interiors. 101 examples were sent over with full black interiors – 30 of the US allocation and all 71 M5s for the Canadian market. This creates something akin to a small herd of albino unicorns, and every once in a while they pop up and reignite the forum discussions as to whether a black interior inherently creates more value. The jury is still out on that last point, though I'd suspect that the rising tide for E28 M5s will help them gain some steam purely based on their rarity.
This M5 is one of the 71 Canadian black-on-blacks and is the nicest example I've seen. 124k miles and excellent condition make it a high-dollar M5 to start, right in line with the other $30k+ sales we've seen.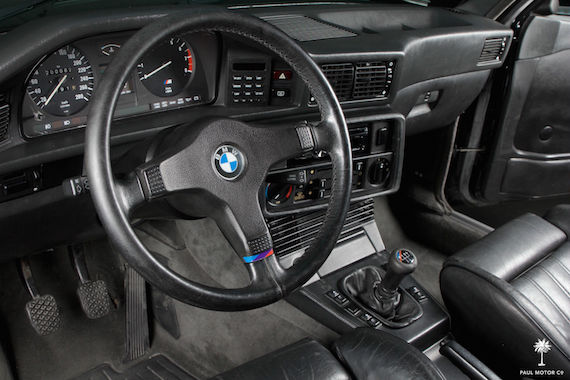 Year: 1988
Model: M5
Engine: 3.5 liter inline-6
Transmission: 5-speed manual
Mileage: 124,313 mi
Price: Reserve auction, $35k Buy It Now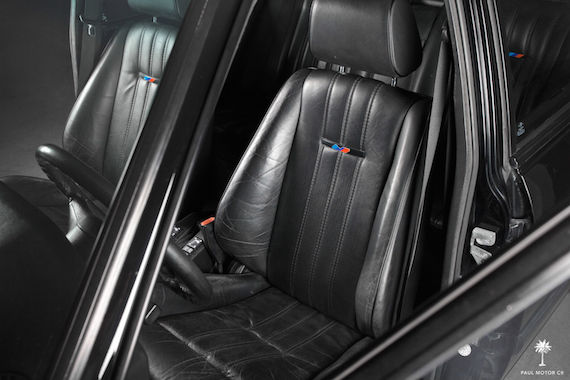 1988 BMW M5 (E28) – 124,313 miles / Black on Black (1 of only 101 in North America)

This is a 1988 BMW M5 (E28) with a black exterior and a black extended leather interior (very rare). The "E28" BMW M5 has become a iconic piece of automotive history as it represents the first generation of the legendary M5 road cars.

The vehicle has a 5-speed manual transmission and features a power sunroof, heated front seats, power seats, leather door panels and center console, power windows, cruise control and more. It also has an upgraded audio system (CD & MP3). The car's heart and soul is a 3.5L 6-cylinder engine producing 256 hp. This is Canadian-spec vehicle with an impeccable CarFax report. The car has had 4 owners, but the second owner had it for the majority of its life (1992 to 2009).

Only 1,340 E28 BMW M5s were ever built for the North American market (101 for Canada and 1,239 for the US). Aside from minor differences in instrumentation (imperial versus metric), US and Canadian E28 M5s are virtually identical.

Because the E28 M5 was hand-assembled, yet needed to be manufactured for the North American market relatively quickly, BMW of North America was forced to limit the model's specification to just two color schemes: black with a Natur (tan) leather interior or the very rare black with a black leather interior (only officially available in Canada). Only 101 E28 M5s (8%) were produced with a black leather interior…this is one of them!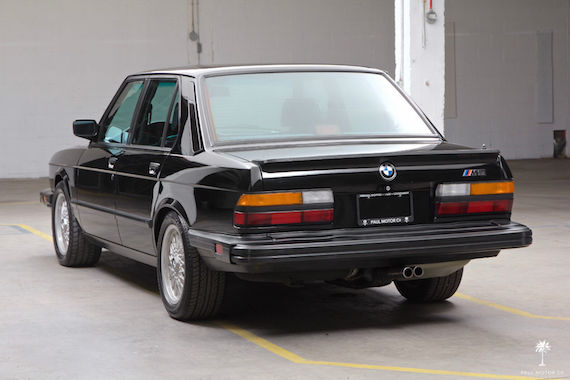 Whether you have a predilection for double-secret-rare or just want a nice M5 while you can get one, the $20k starting bid and $35k Buy It Now should put this Canuck right in the heart of the market for great E28 M5s. The only blemishes worth noting appear to be a few discolorations, mainly on the wheels and engine compartment, and a worn shifter knob. I dig my Natur interior, but if you're going to spend $30k on an M5 right now, why not get the rarest? If anything, you'll have a few more pedantic points to bust out at your next car gathering.
-NR