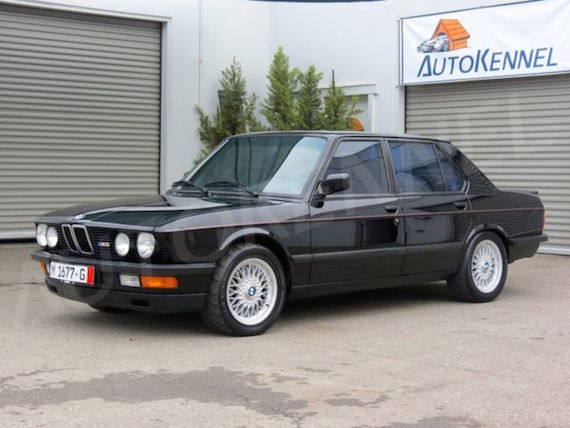 As 80s Bimmers ramp up in their collectibility, so too comes the heat with which enthusiasts argue for their personal preferences. E28 M5s are a nice example of this, as their values creep up following the contemporary and now-absurd E30 M3. The E28 hosts a much more vehemently debated preference than the M3, that of the vast different between the bumpers present on US models (disparagingly called "diving boards" and other silly things) compared to the much slimmer treatment given to the Euro models. Many have attempted conversions, but the historically-low prices of E28s made it reasonable to grab some Euro bumpers from a 524td, graft them on, and paint them Schwarz. The value of cars with the conversion is as debated as their looks – yes, it took work and is a desirable aesthetic, but it's also an impersonation that involves hacking into a classic. For the record, some people (like the author) appreciate and enjoy the big US bumpers, as that's how we first saw and lusted after the E28 M5 anyways.
Today's example is, from all angles, gorgeous. From the door jambs to the engine bay, the trunk to the paint, you can't tell that it's covered 135k miles. It's really one of the cleanest I've seen. Seemingly in contrast to the thorough like-newness of this US E28 M5 is a Euro bumper and headlight conversion. However, these are no 518i bumpers – this is a real, OEM M5 bumper conversion. That kind of effort and cost can't be overlooked when valuing this car. But even with an all-correct conversion and truly stunning condition throughout, is any E28 M5 with 135k miles worth the same as a perfect, low-mile E30 M3?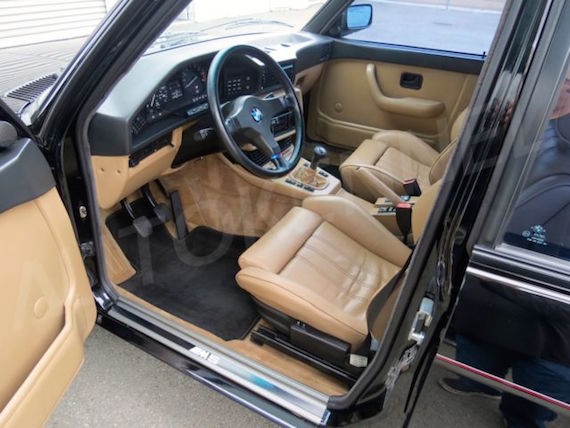 Year: 1988
Model: M5
Engine: 3.5 liter inline-6
Transmission: 5-speed manual
Mileage: 135,400 mi
Price: $37,990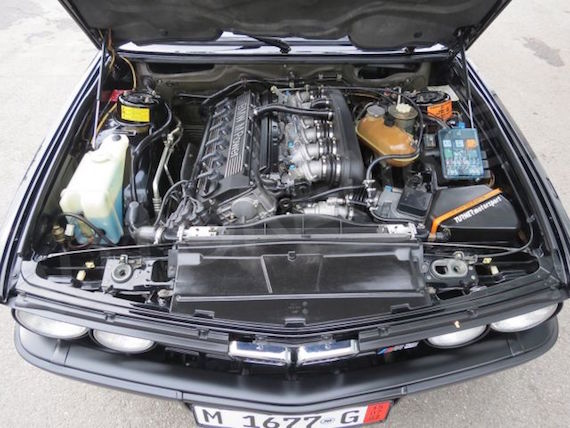 1988 BMW E28 M5

Original Paint

Correct Factory Euro Bumper Upgrade

Stock #0616

VIN # WBSDC9301J2791677

135,400 Miles

Black on Natural Tan Leather

5-Speed Manual Transmission

Clean and Clear California Title

No Accidents/Clean Background Check

Original Paint (verified with paint meter)

2-Owners for Over 20-Years

The E28 BMW M5 was a one-year only model for North America. Production numbers were barely over 2,000 examples worldwide (approx. 1,340 for North America per the M5 Registry) and MSRPs were around $50,000 (over $110,000 in today's dollars). The lucky few who were able to purchase one knew they had something special. These were the original BMW "wolf in sheep's clothing." They were legendary on the Autobahn yet nimble enough to challenge most sports cars on mountain roads. With E30 M3 prices ramping up, these much more rare and more practical M cars are quietly attracting the attention of many savvy collectors. Unfortunately, well-maintained and original examples are extremely difficult to find.

This M5 is one of those rare few that has led a charmed life. The previous owners not only enjoyed the car, but also truly knew how to maintain and care for it. The condition and history exemplify this.

This M5 was delivered to Gebhardt Motors in Boulder, Colorado on November 18th, 1987. It was sold new to the first owner on July 12th 1988. We have the original window sales sticker, which shows the following factory and dealer options:

Factory front seat heaters

Built in K-40 radar detector

Window tint

Pin striping (hand-painted)

Floor mats

Exterior/interior Teflon sealant

The first owner and his neighbor (2nd owner) put 65,000 miles on this BMW over the course of 11-years. It was then sold to the owner of a vintage European Auto dealership. This owner kept the car for a few years and put another 12,000 miles on it. He sold it in the early 2000's to the current Southern California owner. For the 11+ past years, this owner has used the car as a part time daily driver and weekend touring car. He was fanatical about it's maintenance/service routine. The following are highlights of recent/significant services as well as enhancements:

Oil service performed every 3,000 miles/twice a year since new

Jim Conforti ECU chip upgrade (original chip included)

Dinan exhaust cam gear (original gear included)

Original self-leveling rear suspension (functions properly) with newer Boge front strut inserts

Transmission seals replaced (2/14)

New pedal box

Master and slave cylinder replaced

Brake flush

New front upper control arms and bushings

New front and rear brake pads and rotors (125k miles)

Driveshaft rebuilt (originally replaced at 52k miles)

Water pump and belts replaced

Radiator replaced (97k miles)

Original factory exhaust system with original (NLA) exhaust tips (included)

Factory European bumper/lights conversion using all new parts ($6,550)

New factory European front and rear lower valances

Factory European M5 spoiler

H1 city driving lights

All original VIN stamped bumper parts are included (see pics)

A/C Compressor rebuilt to retain originality

New A/C drier/system flushed and serviced with R134

Original 16×7.5 wheels with Bridgestone RE-11 tires (225/50-16)

European front license plate

The original numbers matching S38 engine is strong with even compression.

The condition of this M5 is remarkable. It easily looks better than most cars with half the miles. The paint looks fantastic and has been checked with a paint meter to verify its originality. There are minimal signs of use. There are no significant dents, scratches, or other blemishes. The wheels look like new with no curb rashes. The Bridgestones have less than half-life remaining. All the windows are original with their correct stampings. The fitment of the factory Euro bumpers is perfect. This is a very expensive job to do correctly. The cost was nearly $7,000 for the conversion using all the correct factory parts. All the body panels wear their correct original VIN decals.

The interior is equally as nice. Many know that these tan leather seats never held up well over time. This is the exception. The leather is soft with no tears or major wear marks. The carpet is clean with no stains or holes. The dash is perfect with no cracks or warping. The headliner is like new with perfect fitment around the sunroof. All the gauges and buttons work properly. The A/C blows ice cold.

It is hard to find any faults with this M5.

Of course, the best part is the way it drives. The throttle response is spot on with great power as the revs build. Shifting is butter-smooth with no grinding or difficulties. The brakes, steering, and handling are all very crisp. This BMW is ready for shows, vintage touring, or even daily use.

California registration is paid through July of 2015.

This M5 comes complete with extra keys, owners manuals, complete tool kit, 3-ring binder with extensive history, correct spare wheel/tire, jack, original vin-stamped U.S. bumpers/headlights, service booklet with stamps, documented ownership history, custom car cover, and original factory exhaust tips.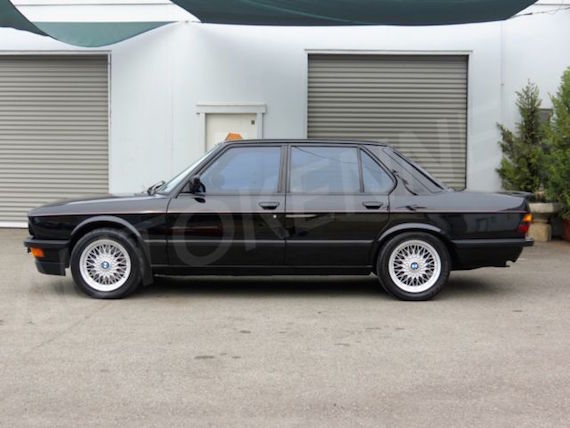 The care and condition are the top headliners for me, and the fact that it comes with the parts to re-enlarge the bumpers is pretty wild. Again, I'm down the big 'uns, but on the scale of cool cars there's no question, whatever your tastes, that this is in the 99th percentile. I just don't think E28 M5s – regardless of condition – are quite up to this kind of cash yet. Yes, there's always the possibility that this S38 is capable of 400k miles, but there's just no erasing that 135k miles. Low-$30ks would be a stretch but believable, though I think high-$20ks is more reasonable considering the mileage. Great, great eye candy no matter what the price.
-NR