After the demise of the front engine 928 and 968 in 1995, Porsche went a different direction with their new offering, the Boxster. Designed to bring Porsche ownership within the reach of a broader customer base, the Boxster had a mid-mounted, flat six engine which made packaging a bit of a challenge. While the car offered two trunks, access to the engine was limited, with most servicing having to be carried out from underneath. Not a car for the faint of heart do it yourselfer, then.
Today early Boxsters can be had for economy car money, discounting the obvious maintenance costs. This Boxster for sale in Missouri has low mileage for its year and is on offer at a fraction of its original price.
Year: 1999
Model: Boxster
Engine: 2.5 liter flat six
Transmission: 5-speed manual
Mileage: 26,500 mi
Price: $13,995 Buy It Now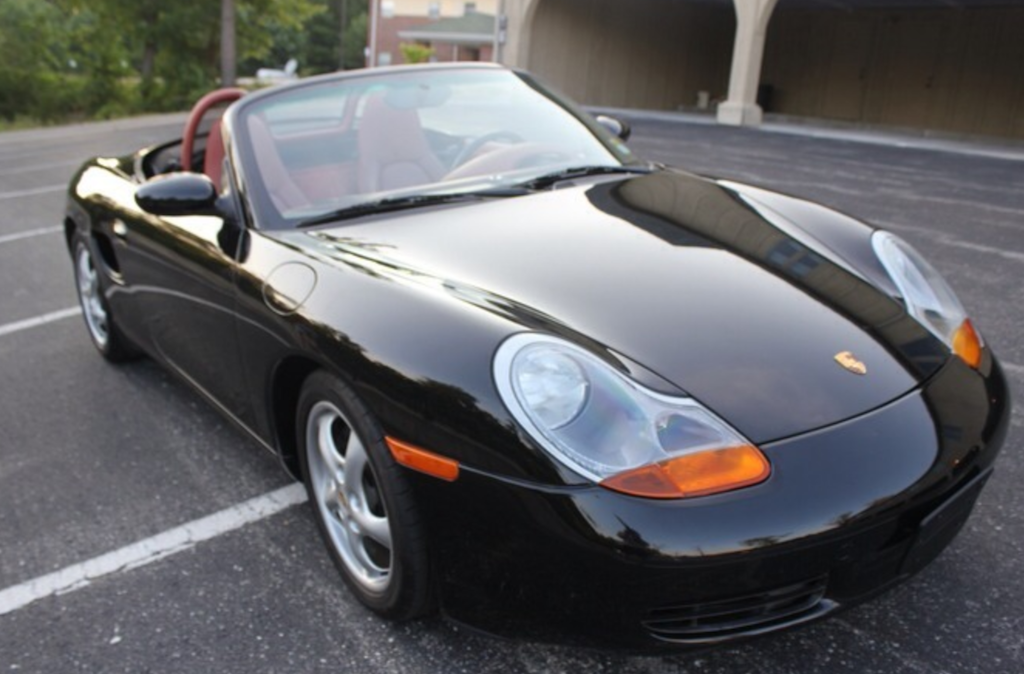 Excellent condition 1999 Porsche Boxster. Super low miles! Just in time for summer top down fun! Maintenance up to date. Synthetic oil! Contact me for further info!
One problem with the Boxster is the inevitable comparison to its bigger brother. People will almost always ask, "why didn't you go for a 911?" Also, the Boxster has a bit of the hairdresser's car syndrome, albeit not as profound as the BMW Z3/Z4 or Mercedes-Benz SLK. Given the mileage, this Boxster is reasonably priced and its black and red color combination is one of the better ones, in my opinion. You can expect to pay around $10,000 to $14,000 for a lower mileage non S variant. The more powerful Boxster S can wind up fetching a few thousand more dollars on average.
-Paul