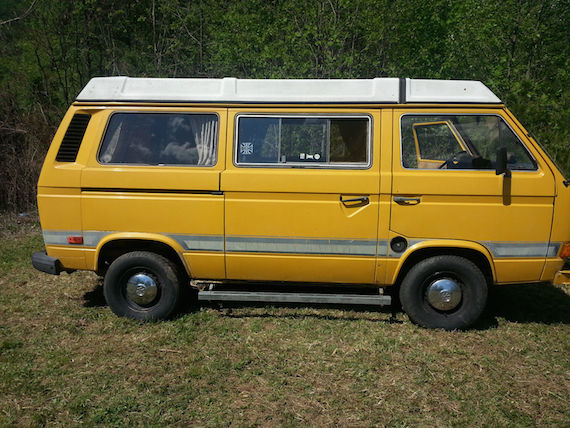 I've gone on and on about the extreme prices Westfalias command, especially the gorgeous examples we usually feature here. Today I'm going in a slightly different direction, as this Westy is being sold by someone who knows nothing about VWs in general and is an opportunity for someone to make a lot of money. It's a standard Westfalia that is pretty rough around the edges; the interior and exterior need some love, and its engine swap goes in the reverse direction we usually see, backwards to a an old VW Pancake of unspecified capacity instead of a bigger VW, Subaru, or Zetec motor. For all these faults, however, if you're looking for a project, this is one that would be fun, has a myriad of parts available, and could likely be sold for a profit.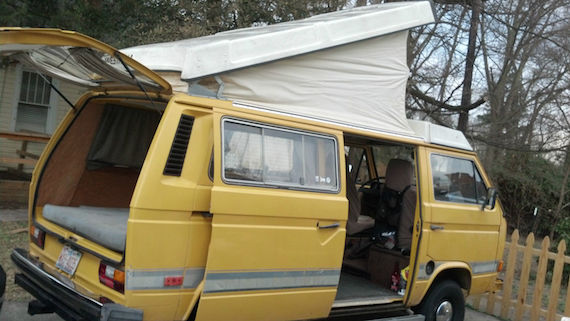 Year: 1982
Model: Vanagon Westfalia
Engine: Carbureted flat-4
Transmission: 4-speed manual
Mileage: N/A
Price: Reserve auction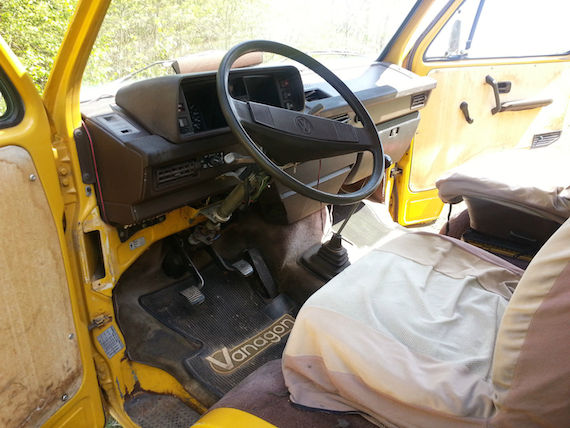 I took this in on a trade a few months ago. I have drove it approximately 600 miles, I drove it about 50 miles round trip today (5/4/2014). The speedometer works but the mileage does not. It runs and drives good. It seems a little slow on the hills but will run 65-70 on the highway with no problems. I have several pictures showing everything I know to show. The things I do know is the motors was switched out to a pancake style motor (that's what I was told) and it was converted to electronic ignition. The stuff on the inside has been removed as you can see in the pictures. It has four 14 inch tires that have around 2,500 miles on them. The brakes feel good. The canvas on the top is about five years old. The van does need a good clean. I kind of consider it a pop up camper on wheels. It does need a good cleaning, it is fun to drive. Like I said before I know nothing about VW so if I missed something or if you need to know something please ask. I may be slow answering the questions but I will answer them as quick as I can.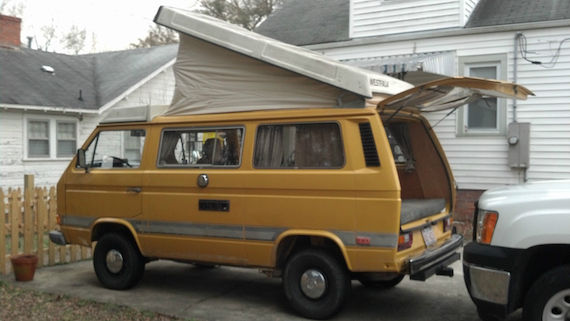 As I write this, bidding is under $900. With some resourcefulness and elbow grease, you could put $5-10k into this Van and sell it for $20k. I'd love to leave the yellow, get a Subaru engine, do the interior customly weird, and get some GoWesty love, resulting in a personalized and awesome camper that either a) cost less than the rest of them going around or b) could be sold as much as the rest of them. Take your pick, but someone should capitalize on this diamond in the rough.
-NR