While Paul Walker's RS6 Avant surfacing online this week was pretty cool, and all I ever want is an longroof RS, the tragedy is still a little close for me to spend much time perusing that listing, let alone contemplate owning that car. For now, the more-accessible sedan will suffice just fine, as even in these insane days of horsepower wars threatening 700hp sedans on the horizon, these 450hp AWD executive saloons are still a force to be reckoned with 10 years on. This example comes in the absolutely-perfect Avus Silver Pearl, which makes all silver and grey cars wonder why they don't shimmer that way. With just over 50k miles it's quite a fresh example, and the price shows it.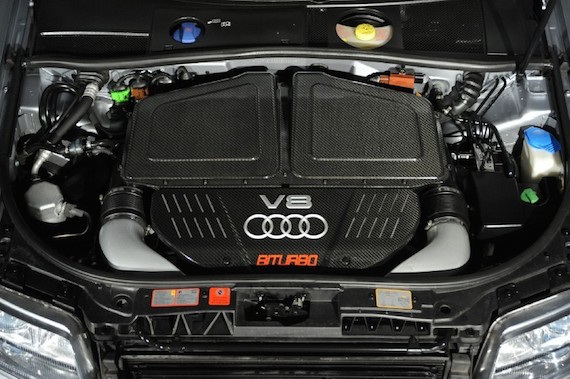 Year: 2003
Model: RS6
Engine: 4.2 liter twin-turbo V8
Transmission: 5-speed automatic
Mileage: 52,106 mi
Price: $29,888 Buy It Now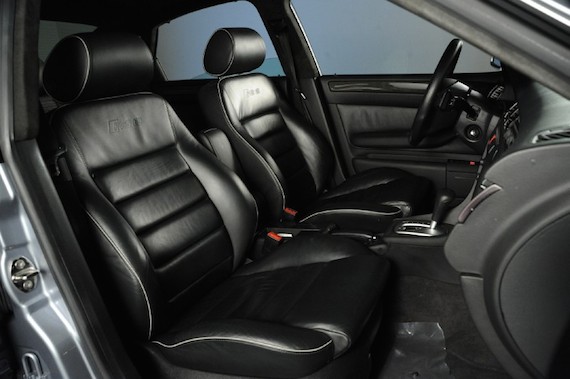 This 2003 Audi RS6 is as fantastic to day as it was when it was brand new! With only 50K miles in the last 10-years, this was a weekend FUN car! With stunning good looks and a muscular stance the RS6 is a wold in sheep's clothing! Comfortably seating 5 as it rockets to 60 MPH in about 4.5 seconds, the 2003 Audi RS6 is bound to be a car collector's dream. Only about 1200 made it to the US and they only came in 2003 with this 4.2L twin-turbocharged V8 that makes 450HP and 415 lb-ft of torque!

The paint looks great and the interior is fantastic condition on the incredibly rare Audi! German cars are known for their engineering and strong good looks! This car is all about performance and an enjoyable drive!

This Audi is quipped as follows –

Avus Silver Pearl Effect
Ebony Interior
Automatic 5-Speed Transmission w/Tiptronic
Audi Navigation System
Warm Weather Package
Solar Sunroof
Power Rear Window Sunshade
Manual Rear Side Window Sunshades
Sound Enhancing exhaust System With Black Exhaust Tips
Carbon Fiber Interior Trim
This is a ONE-OWNER, CLEAN CARFAX car!!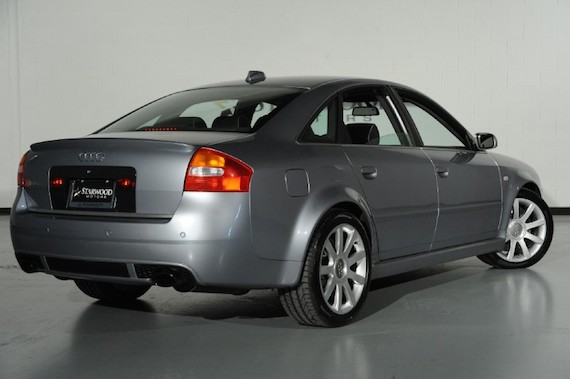 Regarding the go-to criticism of this car – expensive maintenance – when I bought my M5 I had read enough to know that I was going to get kicked in the junk, accepted it, and moved on. If I were to buy another car this special and beastly, I'd do the same. Yep, the engine will probably destroy the transmission. Yep, the electronics will go haywire at some point. You have to decide that the unique advantages of this car – subtlety, brutality, all-weather capability, rarity – are worth it. Once you're confident in that, you're going to have an amazing time walking outside and seeing this thing shining. Is that worth $30k? If you love RS6s like I do, it just might be.
-NR