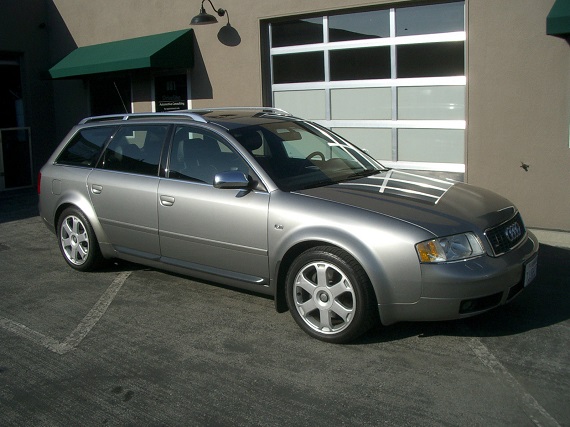 Amongst unappreciated Audis, the C5 S6 seems to be pretty high on the snub list for enthusiasts. Complaints that they were overly complicated and underwhelming were understandable in some regards as the C5 S6 only came in Avant and automatic form to the U.S.. Indeed, at the same time as the S6 was offered, you could get a twin-turbocharged Allroad 6-speed for a bit less money than the S6. Since it was effectively the same car with a manual and height-adjustable suspension, one would wonder why Audi would offer the S6 at all. However, compared to some other Audis of the same vintage, the S6 holds some advantages. To lighten the porky C5 up slightly, the S6 featured some aluminum body bits up front. Unlike the previous turbocharged inline-5, power came from a capable V8 – rated at 340 horsepower, it was effectively the same motor shared with the S8 and nearly 100 horsepower more than the V6. The S6 also got a special and unique version of the Ronal-made Avus wheel at 17″x8″, instead of the 17″x7.5″ on the B5 S4. Inside the S6 was much the same as the rest of the C5 lineup, though sport seats were standard as with the S8. However, for second or third-hand owners, the big advantages to the S6 are the steel suspension in place of the air-controlled suspension the Allroad featured – a complicated system that has proven failure prone. Additionally, the belt-driven V8 doesn't have the same guide issues of the chain-driven later V8s in the S4 V8. True, you are still subjected to the transmission woes of this generation Audis – but properly cared for, even the weak-spot transmissions can go for some time. Today I have two examples of the S6 Avant; which is the one to buy?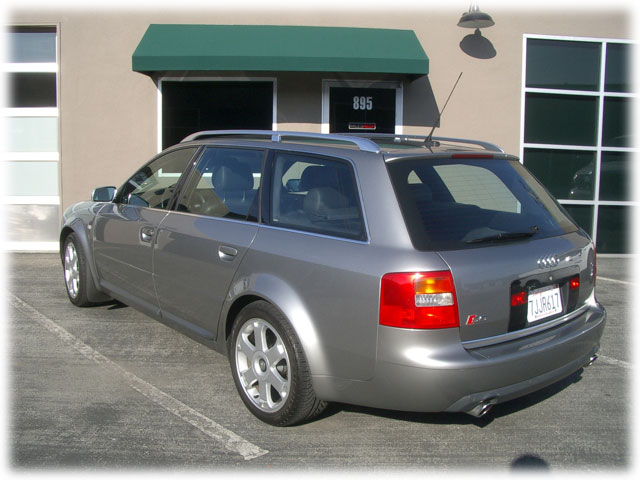 Year: 2002
Model: S6 Avant
Engine: 4.2 liter V8
Transmission: 5-speed automatic
Mileage: 89,000 mi
Price: $19,499 Buy It Now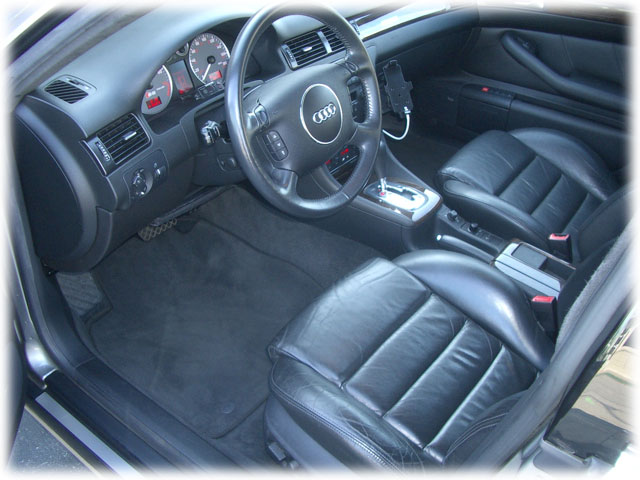 Spectacular and rare 2002 Audi S6 Avant. Only 89k mi. One owner, all records from new

Very rare and when introduced the epitome of the AWD Sport Wagon and even now with a 4,2 liter DOHC five valve 340 HP V8 the S6 Avant makes a formidable wagon. This California S6, one owner with all service records (a complete binder,) no accidents and no paint-work is simply spectacular. Atlas Grey over Ebony Black leather and full Alcantara headliner. At a year old, the owner installed 3M Clear Armor film over front bumper and fenders, door edges, rear bumper, rockers, behind door handles, gas cover, etc. so paint still looks terrific and has been waxed regularly. Included are the OEM Audi roof bars, you can mount Yakima or Thule accessories. Plus two sets of floor mats carpet and rubber for winter are with the car.

As stated all service records (done by Audi dealer), owner's manuals, factory brochures, and even the original MSRP window sticker and all keys. The S6 was just serviced and inspected, including synthetic oil/filter change, brake fluid was change, and a new right CV boot installed. Timing belt and water pump were replaced 14k miles ago, for preventive maintenance. Michelin Pilot Sports Plus (All Season) tires with just 7,500 are fitted. Current SMOG done.

Factory optional equipment: Navigation, Front AND Rear seat heaters, Steering wheel shift switches, Heated adjustable multifunction steering wheel, Factory solar panel sunroof, Park sensors, Stone guards at front fenders, Sunshades: in each of the 4 doors and the hatch, Full power seats and Bose audio sound with an aftermarket Dension iPhone cradle and connection.

You can't find another S6 Avant in this condition: cosmetics and mechanicals are excellent, just fantastic. This S6 is consigned to Driveline for sale. Please call 650-261-1777.

VIN: WAUXU64B92N131237

Price: $19999.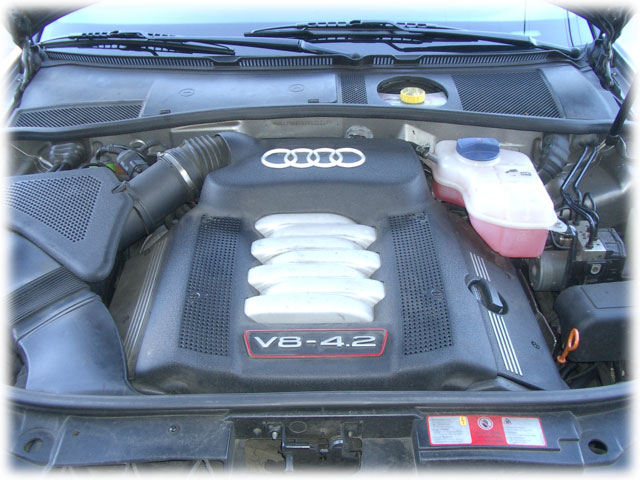 This car comes to market with notably less miles than most of the C5s for sale. Generally, it seems that owners are choosing to move on around 120,000 – 130,000 miles, but this car has under 90,000 miles. Presented in Atlas Grey Metallic with black sport interior, the condition of this car is also above market average, with records, recent service, fresher tires and some preventative protection. It has some nice options, too; the "Warm Weather Package" (code PWX) that included the solar roof also seen on the A8/S8 and shades was a $750 option new, along with heated rear seats (code 4A4) which was $250. However, it was the navigation option (code 7Q9) at $1,350 that was the most expensive option you could select for the S6. Overall, this car is presented at the top of the market, but it's also priced over market value at nearly $20,000. The problem is that amount nearly puts you into a newer and much pokier E55 AMG Estate, and I'm afraid that if I were dropping that much money on a used, complicated automatic wagon, as much of an Audi fan as I am, I'd take the Mercedes.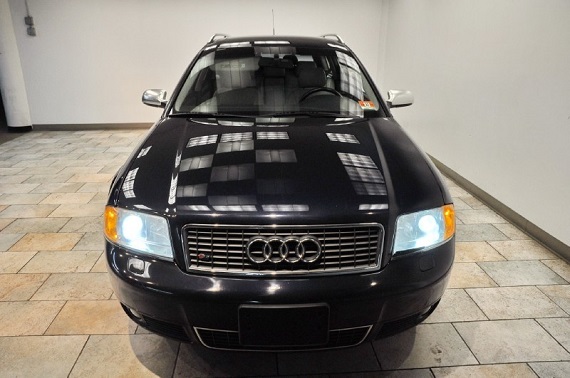 Year: 2002
Model: S6 Avant
Engine: 4.2 liter V8
Transmission: 5-speed automatic
Mileage: 136,684 mi
Price: $8,950 Buy It Now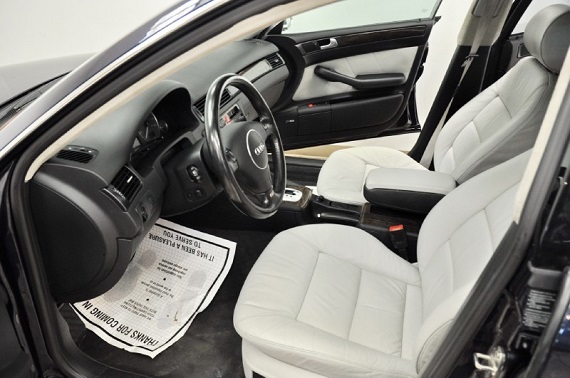 2002 Audi S6 WAGON AWD S6 WAGON AVANT
2002 AUDI S6 WAGON AWD 3RD ROW***RARE*** MAKE OFFERS !!!!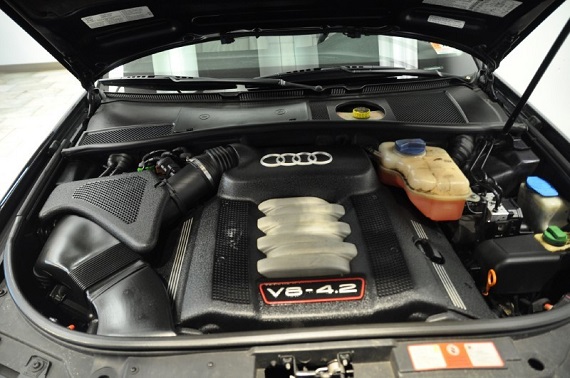 This car is much more typical of the S6s that come to market; average mileage at over 130,000 accrued, overall pretty good condition and no information about service records. Presented in Ming Blue Mica, in the wrong light this car looks nearly black. The other blue available was Nemo Blue Pearl in 2002, a color which is much lighter and more grey, so I'm pretty sure this one is Ming. Inside we find an interesting option – the no cost comfort seats which frankly are a rare sight on these S6s. Despite the infrequency, I don't think they add to the appeal. What does, though, is the optional 3rd row children seat for many families. Option PKS, it was a $750 option new and often sought by those looking to make the most out of their family hauler. From what I can tell, though, this car does not have the heated rear seats, warm weather package or navigation options selected. However, the price is less than half the other example at just below $9,000.
Which is the one to buy? Well, budget wise the Ming example makes much more sense. Obviously, without the records and service history of the other car, you're taking some gambles. Was the belt done at the correct interval? How many miles are left on the transmission? Add up the potential repairs, and you'll find you could add a few thousand dollars of work onto this car. However, despite the great condition and records of the higher optioned Atlas car, these just aren't $20,000 cars anymore and won't likely be ever again. For that amount, you can get newer, faster wagons that will drain your wallet in gas and rear tire bills equally fast. At that price point, I'd probably look for either the aforementioned E55 Estate, or buy a 6-speed S4 Avant and plan on some repairs down the line.
-Carter