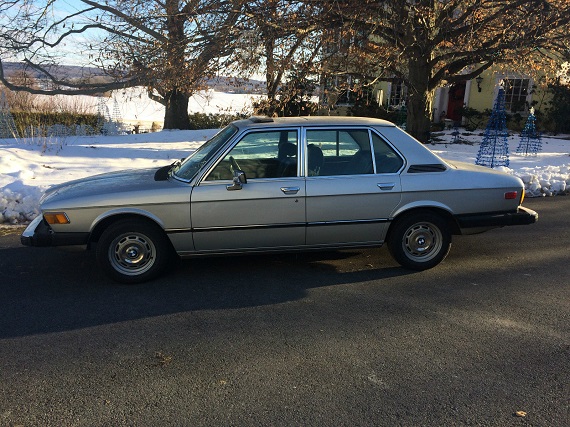 Being an Audi fan, I'm aware of what a bad reputation can do to cars. In the 1970s, Audi gained a reputation for unreliability and poor electronics; perhaps justified, considering the many stories that people have about early Audi 100 ownership. However, it's a haunting reputation that amazingly nearly 40 years on they're still trying to shake. It looked as if by the early 2000s they had done so, but now a generation on, the cars from that generation have their own problems and have bred more discontent generally from enthusiasts on the outside looking in. The result is that it's damn near impossible to find a nice condition Audi from the 1970s, and in just a few years we'll see the same thing with 1990s Audis, too.
Where am I going with this, considering this is a listing for a BMW? Well, the early E12s had their own problems, but notably that was an issue in the U.S.. That's because to meet U.S. market regulations, the E12 was made slower and more ugly. Large 5 m.p.h. bumpers were fitted, and compression on the M30 was dropped to meet lower fuel standards. Additionally, to burn off hydrocarbons to meet emissions regulations, the 530i was fitted with thermal reactor manifolds. They did as their name suggested, though the reaction unfortunately many times was with the internals of the engine – warping heads and frying valves. It was a debacle which spelled the death of the 530i, reborn as the 528i in 1979. Coupled with rust issues that this generation BMW had, it's now quite hard to find an original U.S. spec 530i:
Year: 1977
Model: 530i
Engine: 3.0 liter inline-6
Transmission: 3-speed automatic
Mileage: 116,838 mi
Price: $4,500 Buy It Now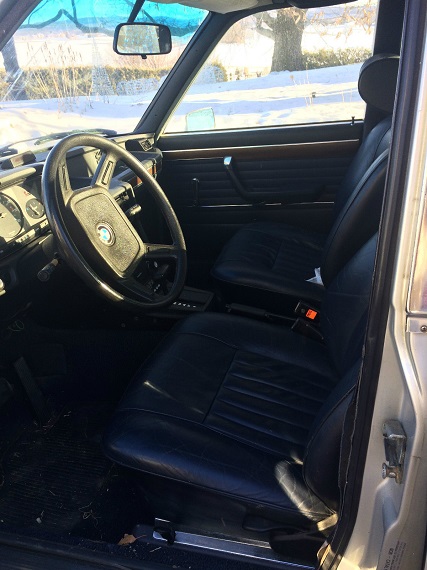 This was one of two 77 530i vehicles owned by my parents at the same time. This vehicle had a complete Zebart corrosion protection when new and shows only slight surface rust/corrosion – a 1 inch spot on the back quarter panel at the trunk and surface rust at the trunk lock. Otherwise paint remains good and shines. My mother passed away 21 years ago and I have lovingly owned the vehicle ever since. I have driven it on only a few occasions on our farm. Have kept it registered, fluid levels, lubricants and oils changed. Its last inspection was in 2011. Tires have good life.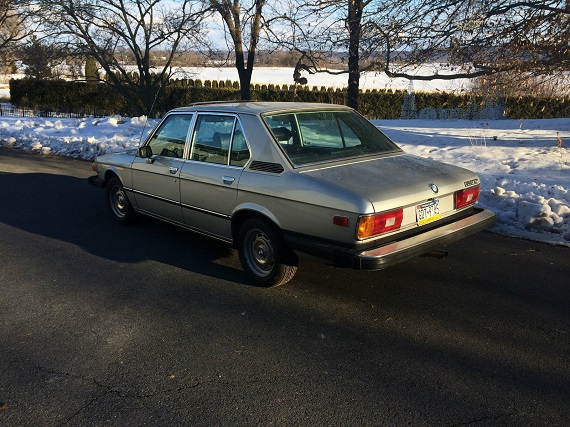 And this is just the type of survivor that enthusiasts smile to see; an all original and loved car. However, is it one that many would buy? The color appears to be Polaris Silver Metallic, but it's hard to tell exactly from the photos. The blue leather interior looks nice overall though it does show wear. Outside I was also drawn to the steel wheels, which are a slightly different design than what was usually seen on the E12 530i. However, despite the survivor shape and uniqueness, it's the automatic that is a letdown here. Would you go through the trouble to covert it to a 5-speed car? You could, but then for the cost you could probably find a 528i instead – which generally seems to be a better proposition overall. I do hope that someone picks this car up and keeps it alive, but at $4,500 my money would likely go to a much newer, quicker and more reliable E28.
-Carter