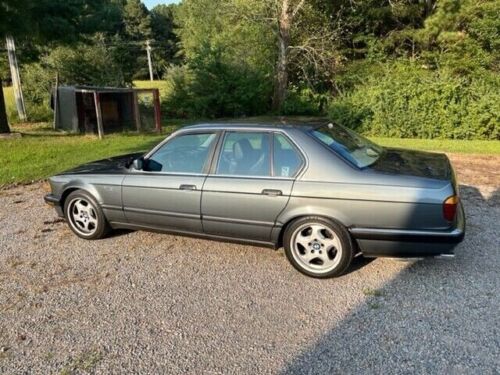 The late 80s and early 90s was a great time to be a fan of German cars, as each manufacturer advanced in leaps and bounds. Volkswagen had the succession of 16V, supercharged, and then VR6 engines. Porsche launched the supercar 959 and beefed up the 911, 944 Turbo and then 968, and the 928 GTS. Mercedes-Benz had the audacity to replace the stalwart R107 with the R129, launched the W124, W201, and finally the W140 and generally remained the benchmark of the world. Audi's success with the Quattro proliferated the model range, and the company that dared to be different ended the 80s with the wild quad-cam all-wheel drive V8 quattro and introduced the S and RS model ranges in the 90s.
BMW was not to be outdone. While the M brand had its roots in the 70s, it was really the 80s where they stretched their legs; the introduction of the definitive sports sedan and coupes of the M3, M5, and M6 still have repercussions today. But they weren't about to let the go-to W126 and the upstart V8 quattro have all the large-executive limelight. The E23 had been an interesting alternative all along, and it was quite advanced in many ways. But it was its successor, the E32, that really took BMW to the world stage in the large executive market. And the top-tier model was nothing to sneeze at. Gone was turbo power, and in its place BMW sistered two of their M20 inline-sixes together on a common crank, creating the M70 – a 5.0-liter V12 with an aluminum block and the best part of 300 horsepower. This was 1987, mind you, and that was still a pretty big number. Complex, expensive, and not without fault, the 750iL generated a lot of headlines and more than a few headaches for the other brands and its owners. Only available as a long-wheelbase sedan in the US, the E32 750 was offered in short-wheelbase configuration in Europe – and it just so happens one is for sale right now in the US:
Year: 1988
Model: 750i
VIN: WBAGB810402750797
Engine: 5.0 liter V12
Transmission: 4-speed automatic
Mileage: 123,000 mi
Location: Petersburg, Virginia,
Price: $30,000 Buy It Now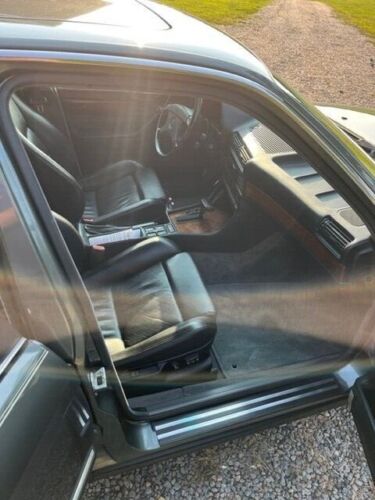 This 1988 BMW 750i is a European-market short-wheelbase model that was reportedly imported to the United States in late 1987 and acquired by a previous owner in 1993. The car is finished in Delphin Metallic over black leather and powered by a 5.0-liter M70 V12 mated to an automatic transmission. BMW reportedly replaced the aluminum engine block at 108k miles,and the car now shows 120k miles. Recent service included replacement of the brakes, calipers, suspension bushings, air-conditioning computer and an oil change, and modifications include a Bluetooth head unit, 17" Style 21 "throwingstar" wheels, and Bilstein coil-overs. This E32 7-series has service records dating back to 1993, a clean AutoCheck report, and a clean Virginia title.

BMW introduced its V12-powered 7-Series to the US market forthe 1988 model year, but this short-wheelbase version was not offered in theStates. This car's exterior is finished Delphin Metallic (184), and noted exterior imperfections include paint chips, door dings, scratches on the roof near the sunroof, and stained molding below the gas cap. The left rear quarterpanel was reportedly resprayed following an impact with a bollard in a parking garage. No accidents or damage are shown on the accompanying AutoCheck report.

The factory wheels were replaced with 17" Style 21 "throwingstar" wheels mounted with 235/45 Michelin Pilot Super Sport tires bearing 2014date codes. Each wheel can be seen up close in the photo gallery below.

A JVC Bluetooth head unit replaces the factory radio. Thedigital odometer reportedly shows 120k miles, approximately 78k of which havebeen added under current ownership.

The 5.0-liter M70 V12 produced 295 horsepower at 5,200 rpmand 332 lb-ft of torque at 4,100 rpm when new, and it sends power to the rearwheels through an automatic transmission. The aluminum engine block was reportedly replaced by BMW at 100k miles, and the air-conditioning computer was recently replaced.

The AutoCheck report lists no accidents or other damage along with history in Texas and California. The car most recently passed California emissions testing in July 2019. A California Bureau of Automotive Repair sticker issued in 2001 is shown in the gallery.

Chassis: WBAGB810402750797

123k Miles Shown

5.0-Liter M70 V12

Automatic Transmission

Delphin Metallic over Black Leather

17″ Style 21 Wheels Mounted

15″ Style 3 Wheels Included

Bilstein Coil-Overs

JVC Bluetooth Head Unit

Service Records

Clean AutoCheck Report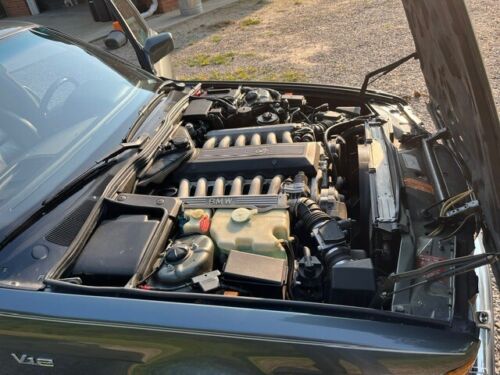 Ad copy sound familiar to you? Yep, this car sold on BaT in September 2021 for $16,750. That seems like a great deal for a nice example of a rare car, and it's got a nice set of mods, too. A year and a bit later, it doesn't look like anything has changed expect that the photos got a lot worse and the price doubled. To me that doesn't add up; you can get a really nice E38 for less, and that would be a quicker, better driving, and more luxurious car. I love the chunky style of the E32 and the allure of the V12, but to me this car's value caps well under 20k.
-Carter