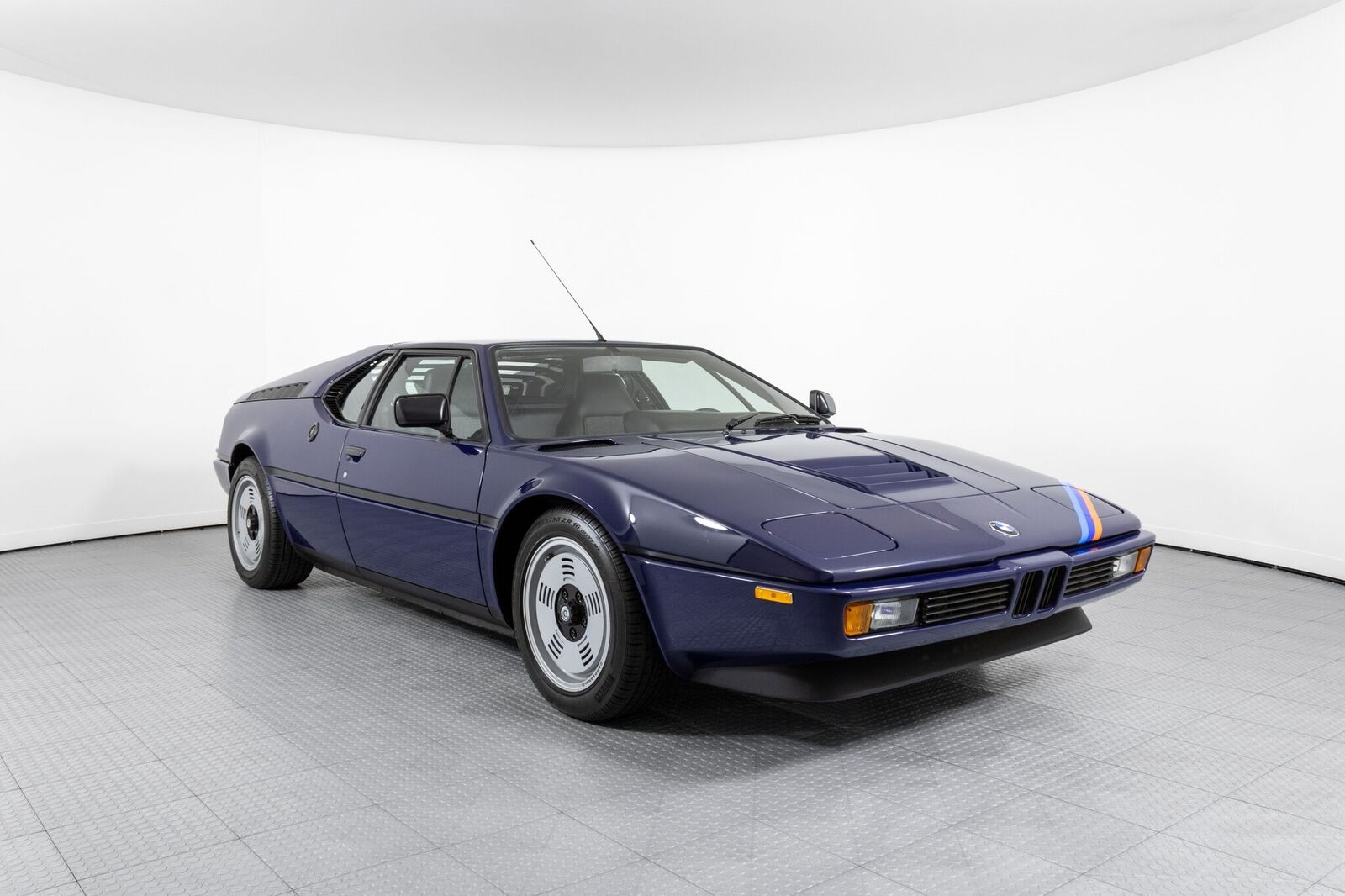 I give Audi a lot of credit for bringing the R8 to market. It took a fair amount of gall for a company best known for mid-range all-wheel drive luxury sedans to up and produce a supercar-beating mid-engine road car capable of being used year-round and every day. It's a feat nearly without precedent. Of course, I said "nearly".
That's because BMW pulled off a similar trick the best part of thirty years before Audi did it. And arguably the development of what would become BMW's fledgling Motorsports division was even more impressive than what Ingolstadt pulled off. The M1 burst onto the scene at a time of economic austerity, global oil crises and came from a company who not only didn't have a history of producing such cars, but didn't have connections to others who did (unlike Audi's corporate Lamborghini partnership).
Speaking of Lamborghini, because of BMW's lack of expertise in supercar design it was the Sant'Agata firm that was employed to produce the M1. But because of Lamborghini's lack of expertise at being…well, a company capable of producing something on a schedule, BMW engineers had to first liberate the early molds from Italy and then find someone who could produce the car. Ultimately, it was a combination of ItalDesign in Turin, Marchesi metal working in Modena to build the frames, and Karosserie Baur in Stuttgart that stuck the M1 together. Though it doesn't exactly sound like a match made in heaven, and indeed the M1 was a relative sales flop, it has nonetheless grown to cult status as one of the most user-friendly supercars of the late 1970s: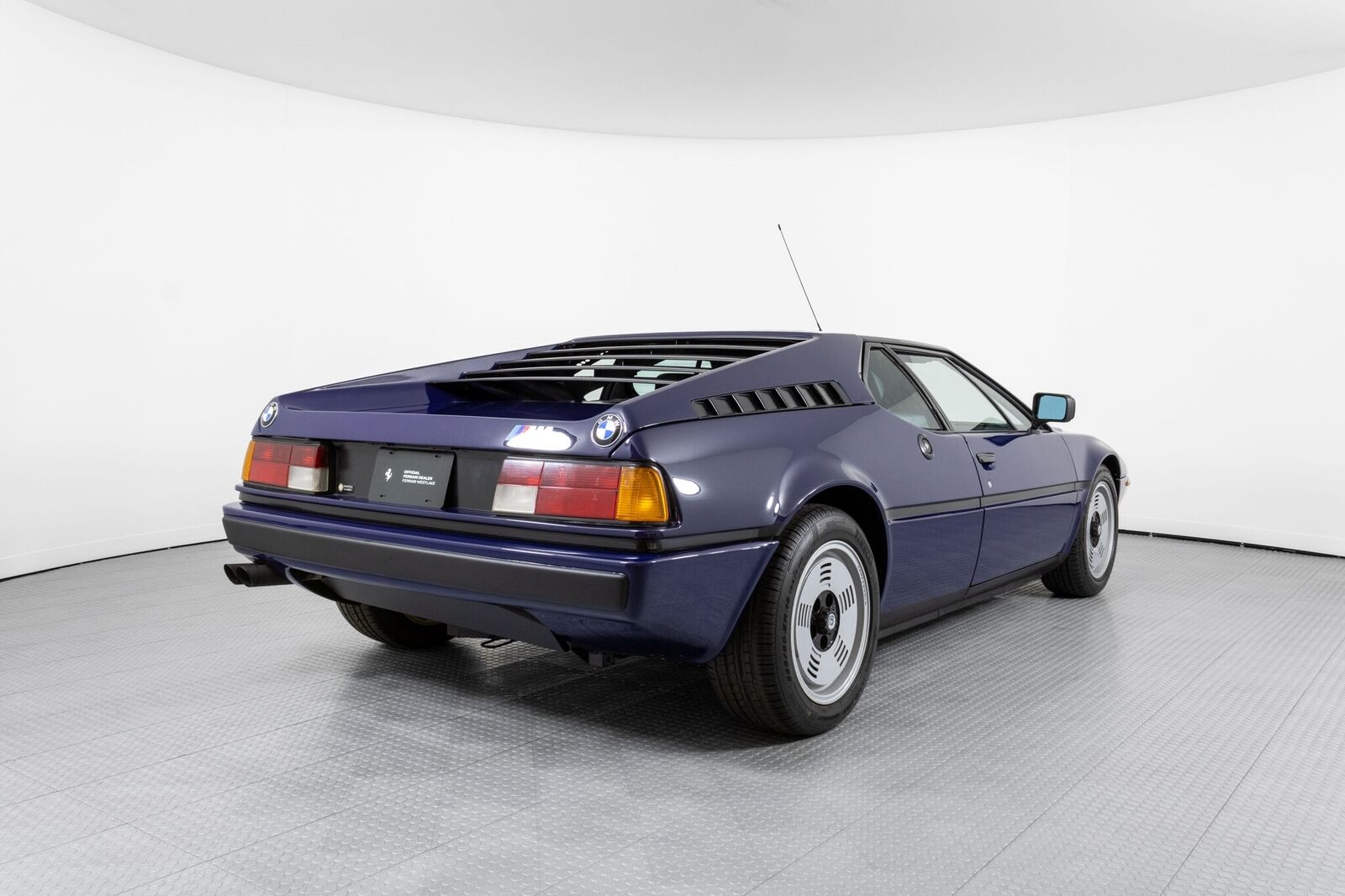 Year: 1979
Model: M1
VIN: WB259910004301011
Engine: 3.5 liter inline-6
Transmission: 5-speed manual
Mileage: 24,500 mi
Location: Van Nuys, California
Price: $799,000 Buy It Now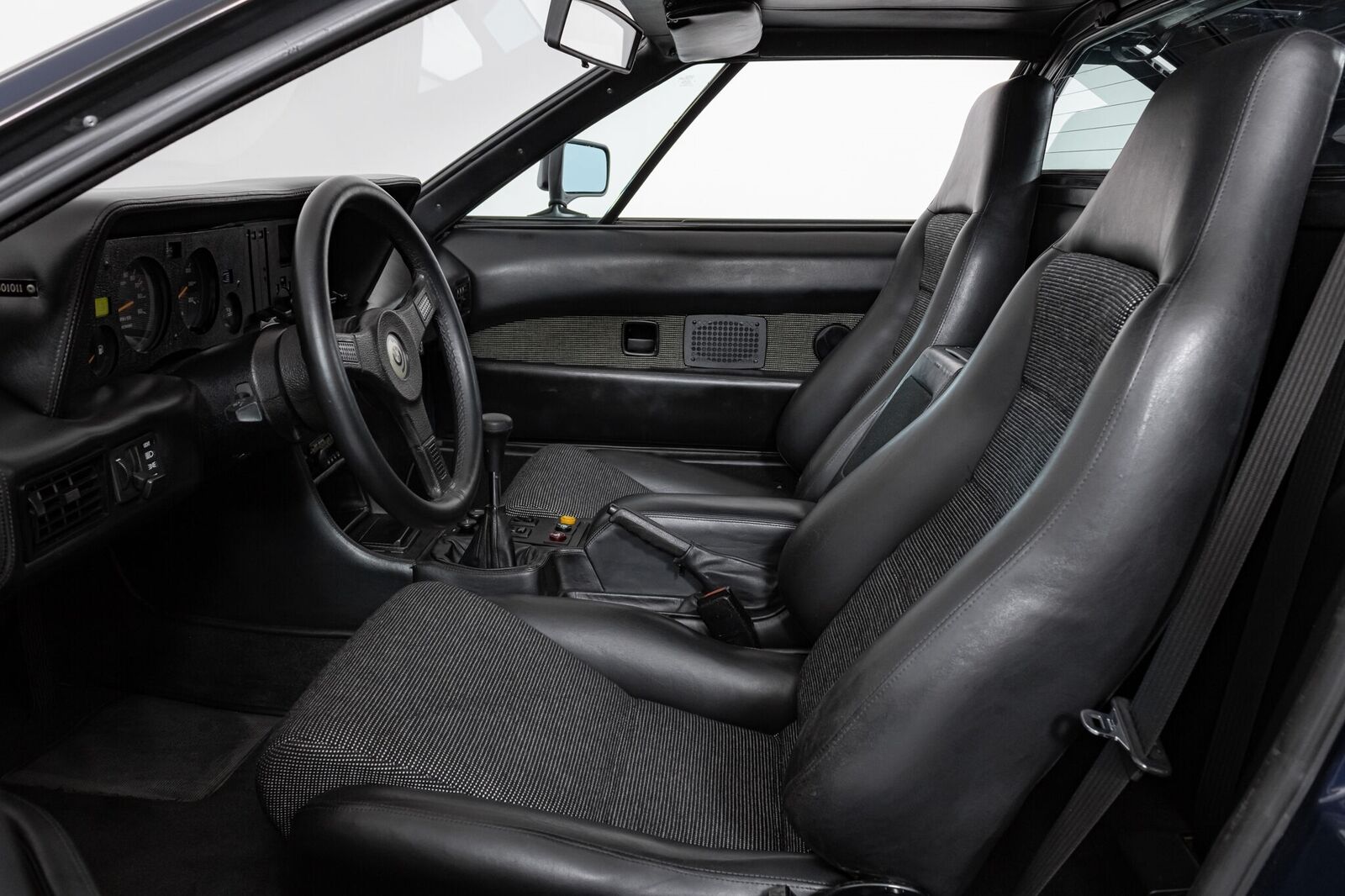 The M1 was the first mid-engine BMW to go into production, with the M1's 24-valve twin-cam six also powering the late-'80s M5 sedan and M6 coupe. The motivation to build the M1 came from racing and a set of regulations prompted by the new Group Five in 1976. BMW found its aging CSLs losing against Porsche's incredible new 935, and to beat them, BMW needed a mid-engined chassis to fit its twin-cam 3.5-litre six-cylinder engine. Officially introduced at the Paris Salon in October 1978, BMW quickly learned that the new M1 would not meet the requirements of the new Group Five regulations. It was a race car without a series. The BMW M1 is and was a very rare specimen: only 399 cars we're built for the street between 1979 and 1981. This specific vehicle was produced on the 5th of January 1979 and is the 11th BMW M1 built. It's the first car in Blue, the first car registered in Germany and was delivered to BMW AG's Press Department on the 10th of January 1979. As a BMW Press Car it was driven and tested by wealthy and prominent clients. After that the car was imported in the USA and has been part a collection for a long time. In 2016 it was imported back to Germany and has been in a German collection since. The owner of the collection recently asked Oldenzaal Classics B.V. to prepare the car for sale. As with many collector M1's – it looked beautiful but was mechanically not ready to drive and enjoy.Oldenzaal Classics B.V. then invested 450 hours in the car and went through the entire car bumper to bumper. An engine-out service including a new water pump, oil, ignition cables, and plugs. The engine itself has been rebuilt as well – it fires right up and sounds amazing. The Kügelfischer pump functions as it should and has been set-up correctly. The gearbox and differential have been rebuilt, re-sealed and is looking amazing. The brake-system has been rebuilt and new clutch cylinders have been mounted. The starter-motor and alternator have been rebuilt. Before proper road-testing the car it was 3D-Aligned so the car tracks as it should resulting in an effortless, amazing drive. The 24-valve M88 is screaming right behind you with an amazing inlet & exhaust-noise. It shifts precisely through the gears and everything on the car works as it should. The body remains in beautiful shape: very straight, no damage and beautifully smooth paint in the original color. The tube-steel chassis was designed by Gianpaolo Dallara and remains in solid and straight condition, nicely protected and cleaned. The interior of the BMW M1 is a beautiful combination of 70's BMW switchgear and Italian design. Seats and door panels are also in amazing condition wearing the correct M1-only black/white cloth. Everything works and a correct Bavaria radio is installed. The car's famous ZF 'Dogleg' 5-speed Gearbox has also been rebuilt.A quick summary of the work performed on and around the car: • Engine out service with new waterpump, valve adjustment • Checking and tuning of the Kugelfischer injection system • New sparkplugs, cap, rotor, plug leads • New fluids • Rebuilt 4 new brake cylinders • New brakefluid • Rebuilt clutch cylinders • New suspension bushings • Startmotor rebuild • Alternator rebuild • New battery • New tyres • Repaint of wheels • New Motorsport emblems + Campagnolo decals on wheels • New carpetset • New seatbelts • New shiftknob • Clean, paint and conserve the chassis and floors • Countless hours of testing, driving, adjusting and fiddlingPlease contact our Ferrari Los Angeles Sales Team for further information or to schedule your appointment.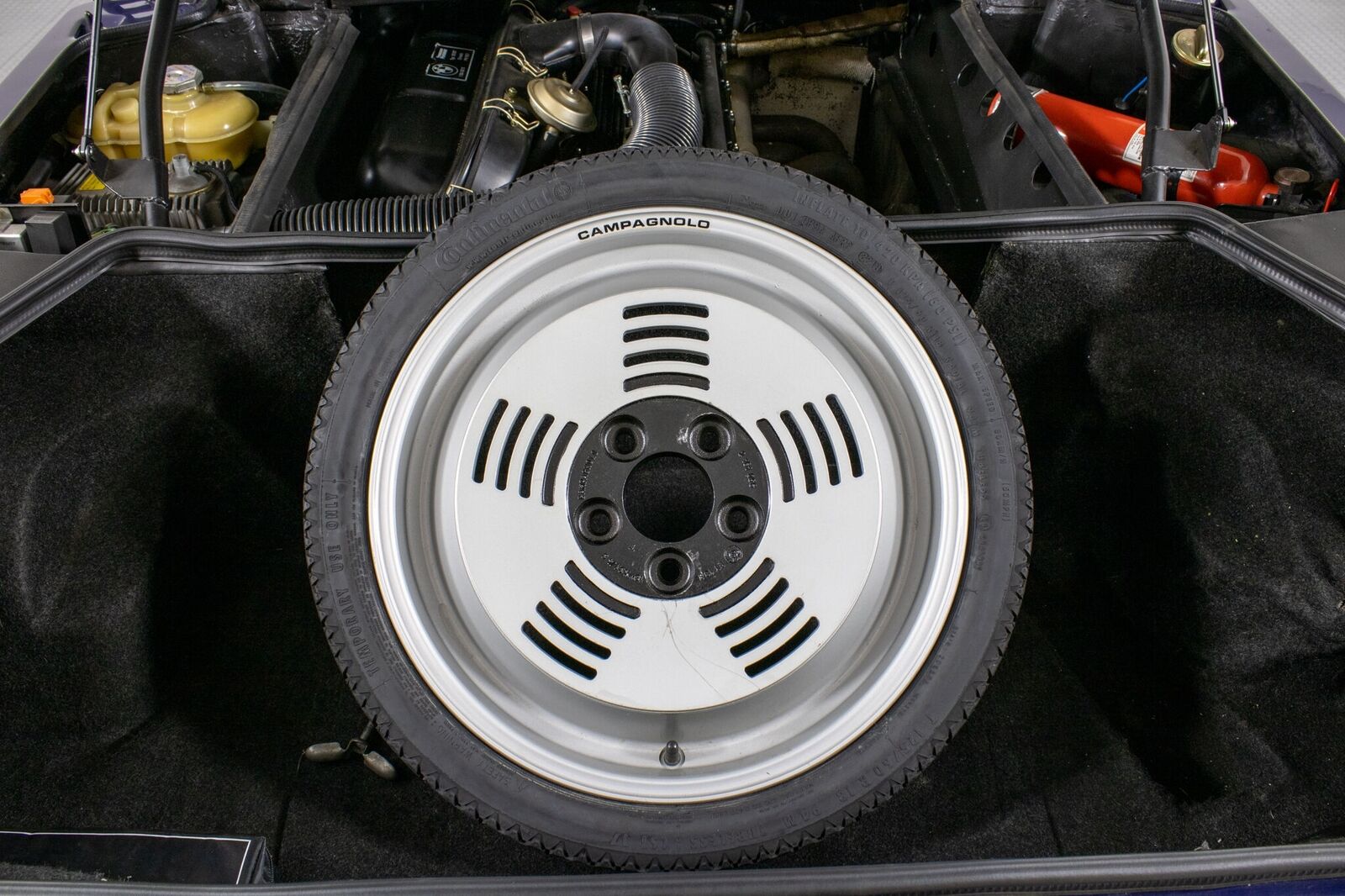 What's to like? Of the production colors, dark blue (207) is the second most rare – only 58 were made in this color, and the claim is that this one is the first. Impressive? Sure, the whole car is – but I guess if *another* M1 shows up at the cars and coffee event, you've got that one in your back pocket. The car appears to have gone through a mechanical refurbishment, and the condition is top – though there aren't many "beater" M1s floating around. Pricing? Hang onto your hats. $800,000 is all the money, for sure. An orange example just sold this week on Bring a Trailer for $651,000. The ex-Paul Walker AHG Studie M1 also sold two weeks ago for the same amount. That's a huge gap to the $800k asking price here, so I wouldn't overspend – unless you need to have the first blue M1.
-Carter