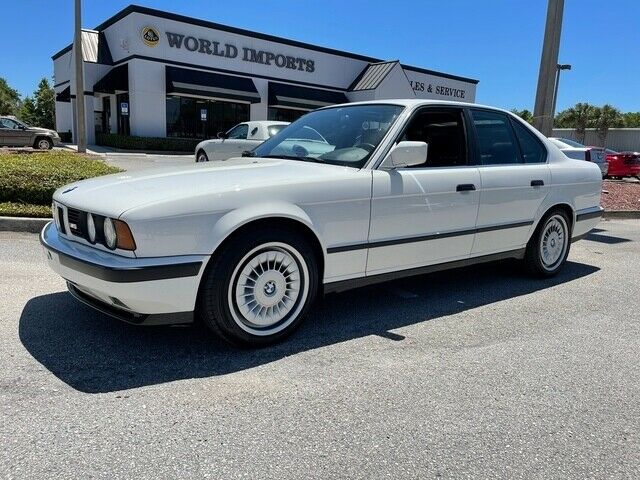 Back in March, I looked at a great-looking 1993 M5 with moderate mileage and a moderate pricetag. While I like the look of the later M System II wheel covers – the ubiquitous "throwing stars" – if I'm honest I've always been more of a fan (pun intended) of the M System I turbine wheels.
Today's '91 has those original wheels in place, and it's got less than half the mileage of the '93. Let's take a look!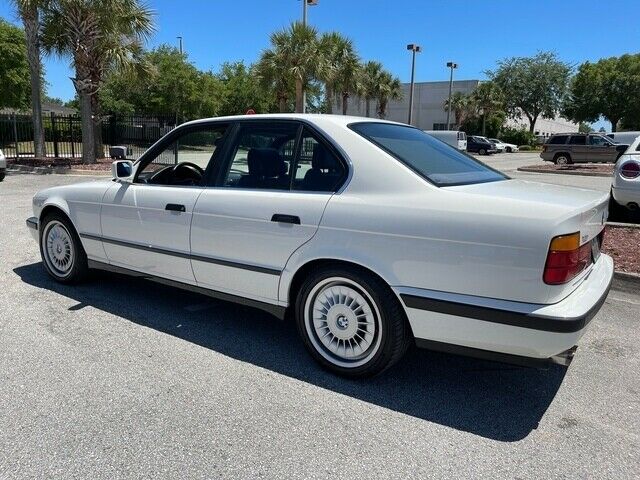 Year: 1991
Model: M5
VIN: WBSHD91090GD55066
Engine: 3.6 liter inline-6
Transmission: 5-speed manual
Mileage: 71,250 km (44,000 mi)
Location: Jacksonville, Florida
Price: $54,900 Buy It Now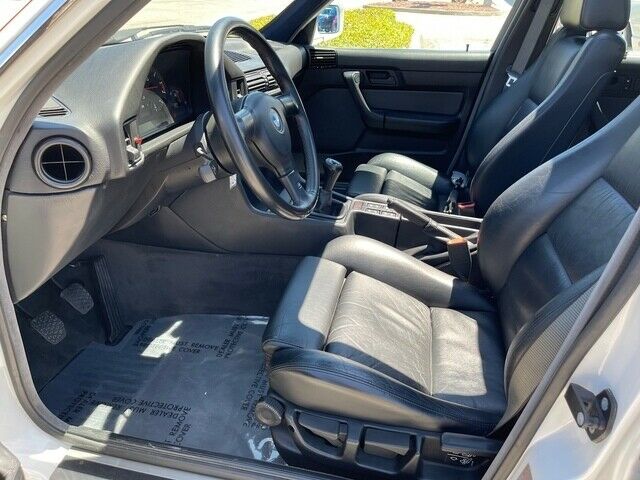 Vehicle Original VIN : WBSHD91090GD55066
DISCOVER THE WORLD IMPORTS DIFFERENCE…..REDISCOVER YOUR PASSION FOR DRIVING! We are Jacksonville's largest GOLD CHECK CERTIFIED dealer since 1986. We invite you to come visit our dealership at 11650 Beach Blvd at the 295 Overpass in Jacksonville, FL. Our friendly sales staff offers a no pressure sales approach that you will surely appreciate. We have a full service center. Our experienced ASE certified technicians will assist you with preventative maintenance for any future service needs. We also offer extended warranties at competitive prices. If you would prefer to fly in and purchase a vehicle, one of our friendly sales staff will pick you up at Jacksonville International Airport. Contact Product Specialist at 855-220-1727 or email for more information. We are a family owned and operated dealership located in Jacksonville, Florida. We specialize in low mileage automobiles since 1986! Please call us at 855-220-1727 or visit our web site at . Our goal is to provide an alternative to big dealer prices and hype.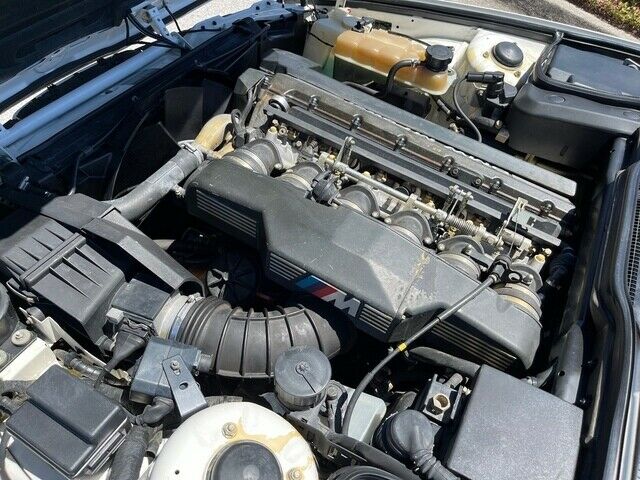 Condition looks to be very good overall, and this car has some interesting equipment – manual front seats and an M Technic II steering wheel. Why the odd options? Well, though it is not disclosed in the ad it turns out this car is a Euro model, originally sold in Spain. Mileage is well below average, but as mentioned before the break the price is double the Calypso '93 I took a peek at. Are any sedans actually selling for that amount? The short answer is no – with the exception of the absolute lowest-mileage examples out there. Though it doesn't have many miles this one isn't the lowest out there, so my guess is that we'll see this one offered for sale for a long time – but I wish we knew more of the story about this car and how it got here.
-Carter