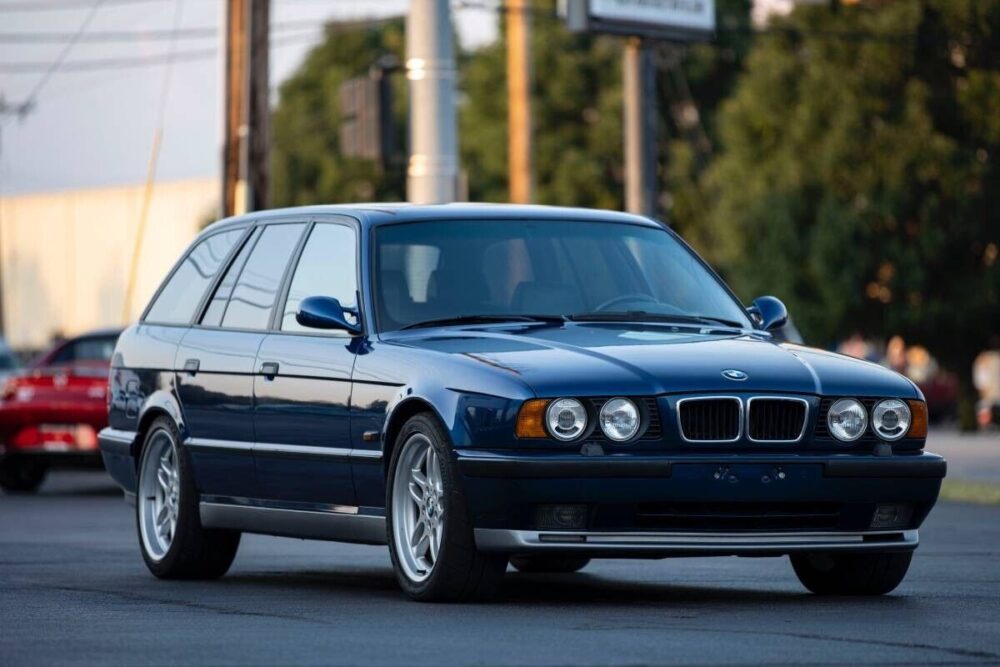 BMW's second iteration of the M5 continued the legacy of its predecessor, the E28, embracing the timeless combination of a manual transmission, rear-wheel drive, and a roaring inline-6 engine beneath the hood. However, the E34 was no mere replica; it marked a significant evolution from the car that initially earned the title of the first super sedan.
1994 BMW M5 Touring for sale on eBay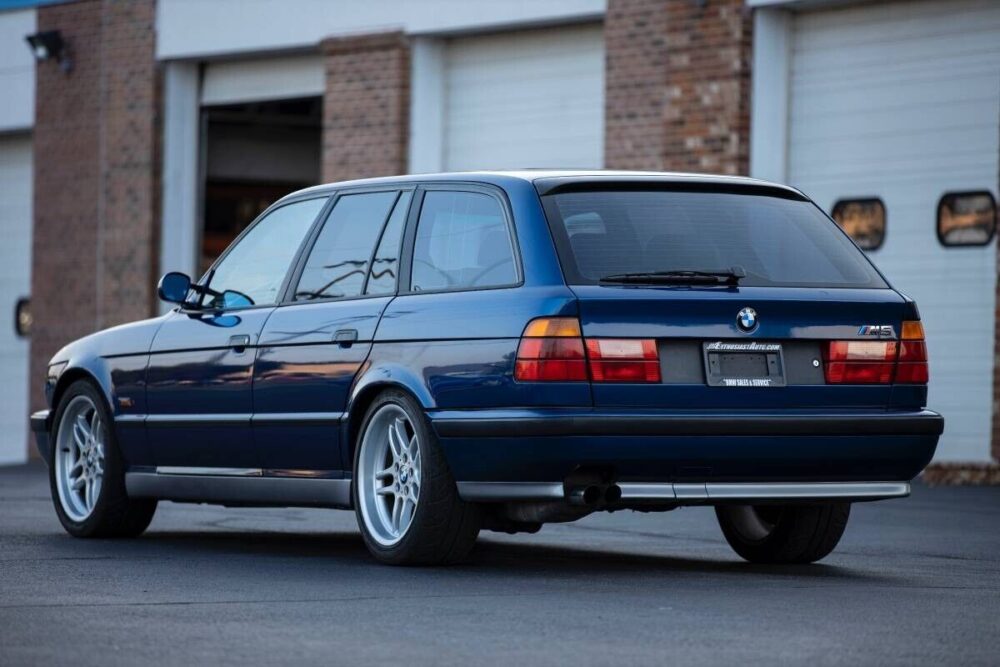 BMW elevated the power game by introducing the 3.6-liter version of the S38 engine. Despite a modest 82 cc increase in displacement, the outcome was nothing short of impressive. BMW Motorsport GmbH implemented enhancements like a new cam, a higher compression head, and an advanced engine management system, resulting in a formidable 311 horsepower unleashed at a rev-happy 6,900 rpm. And the innovation didn't stop there.
In 1992, BMW raised the stakes once more, pushing the capacity to just 5 cc short of 3.8 liters. With even higher compression, further electronic management refinements, and various other tweaks, the power figures soared to 340 horsepower and 300 lb-ft of torque. Yet, BMW wasn't content to rest on its laurels. Perhaps spurred by Audi's dominance in the high-performance 5-door market with the 200 20V Avant, BMW introduced the M5 Touring in 1992.
Production of the M5 Touring commenced in March 1992 and continued through 1995. All E34 M5 Tourings were left-hand drive 3.8 models, and a limited 891 units rolled off the production line. Notably, BMW chose not to bring the enlarged motor or the M Touring model to the United States, ceding the top spot to the 540i in North American production. Now, however, with these rare Ms legally available for importation, they stand as some of the most coveted models in the enthusiast community.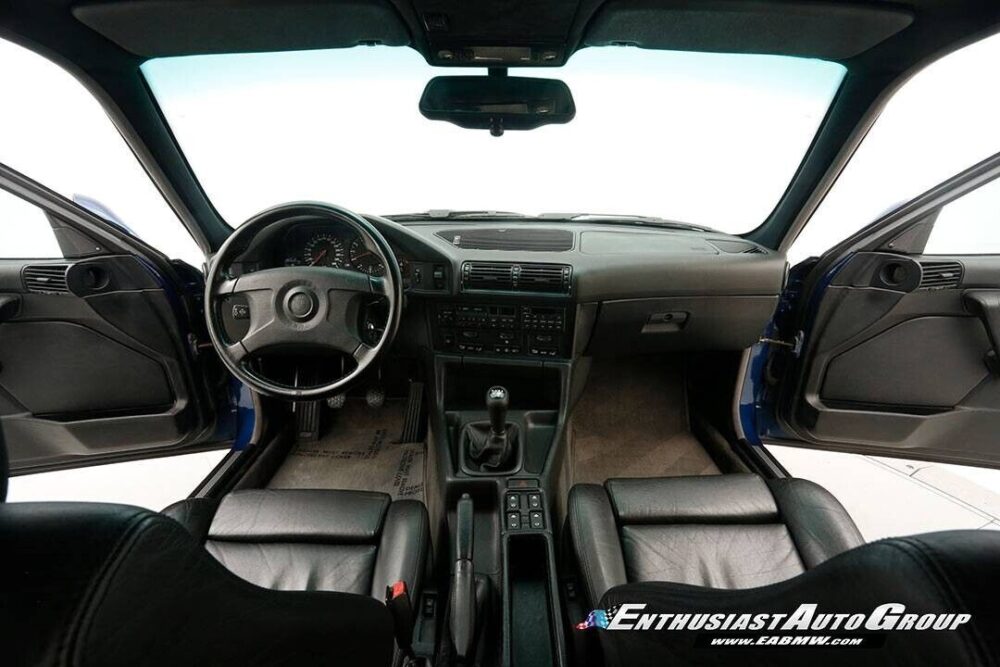 From the seller:
I've decided to sell my 1994 BMW E34 M5 Touring, with 42,200 miles, or 67,900 km as it reads. Yes, it is real. It is not a replica. I purchased the car from Enthusiast Auto Group in Cincinnati, OH in January 2020. I am the 4th owner, I believe.

Avus Blue over Black Extended Nappa Leather, Absolutely Incredible, Show-Stopping Euro-Spec M5 Touring! Possibly the lowest-mileage E34 M5 Touring to come to market in the last two decades! Extremely Rare Example: this is 1 of only 891 E34 M5 Tourings produced worldwide! Final version of the S38B38 engine that produces 340 hp + 295 Ib. ft. torque! All this power is directed through a 6-speed manual transmission and to the ground with a limited slip differential. Vehicle Specs Include:
Nurburgring Suspension with Electronic Damping Control, Servotronic Steering, Staggered 18 inch M-Parallel Wheels, Motorsport Style Mirrors, Shadowline Exterior Trim, Headlamp Intensive Cleaning System, Power Double Sliding/Tilt Electric Sunroof, Power Front Seats, Roller Sun Blinds, BMW Business Stereo with Hi-F Loudspeaker System, On-Board Computer and Alarm System. This example was built July 28th, 1994 for the German Market and remains in stock mechanical condition with no performance upgrades or modifications. The condition of this M5T is excellent inside + out! The exterior paint has an awesome finish without significant imperfections or blemishes! The interior is well-preserved with supple leather, clean carpets and no visible wear areas. Always garage-kept and only enjoyed during nice weather, therefore, the body + undercarriage are especially clean! Compression test on file, with photos showing just 6 PSI variance across all 6 cylinders. Complete Car with All Keys, All Books & Manuals. Clean Vehicle History Report with No Accidents, No Issues + No Drama. Non-Smoker.

I've owned her for 3.5 years now. Not many miles have been added since I have owned her. Most of the miles were driving from my house to cars and coffee.

The car has a new steering box, new shocks on rear door window, new shift linkage, ceramic coating on paint, window tint (Rear – 20% Ceramic, Front – 20% Ceramic, Side – 55% Ceramic).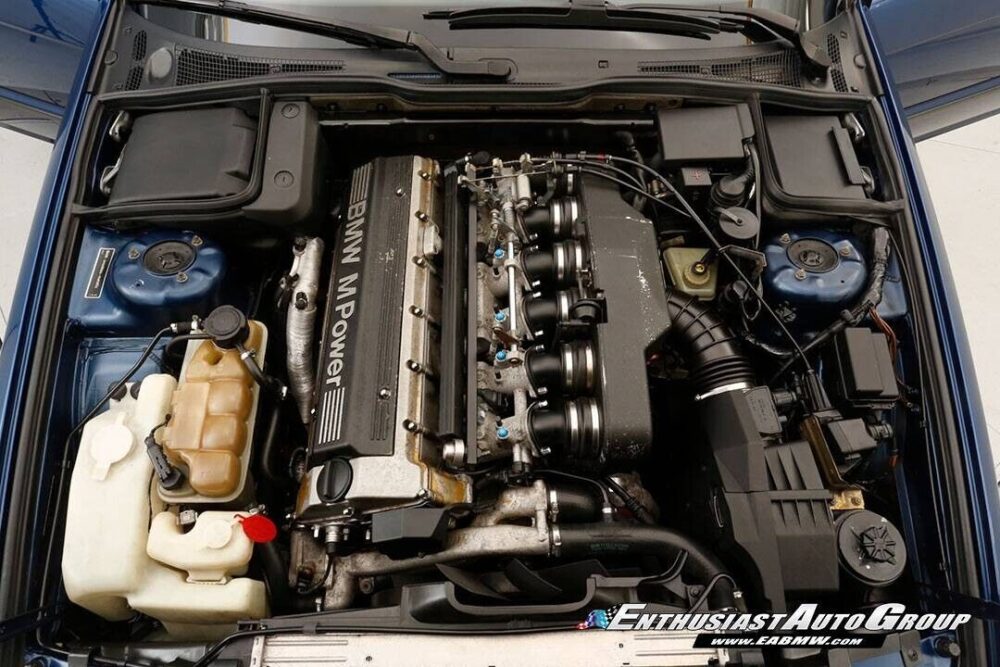 The EAG legacy that Eric Keller created definitely ensures that the collectability of this example can likely justify the $80k asking price as long as the seller can demonstrate it was cared for in the same manner during their ownership.