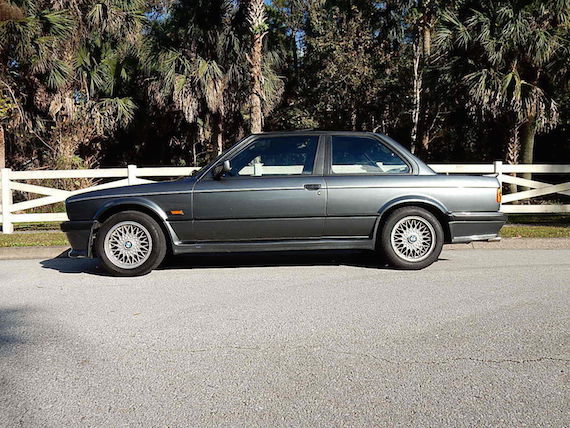 E30 fanatics (am I automatically considered one for using alphanumerical platform codes?) love digging deep for special editions and casually name-dropping things like "Sport Evo," "Cecotto," and "M-Tech 1" or even "M-Tech 2!" Today's right-hand drive Sport Edition is a new one for me and was available in Europe, Japan, Australia, and South Africa. If you like shifting out of "Park" with your left hand and enjoy constantly wondering where the double yellow lines are, this special-edition 325i could be yours for just a bit more than a standard E30. That's right: as bonus feature, it has a rebuilt Sport slushbox! The 325i Sport's autotragic was way before its time, incorporating BMW's now-ubiquitous and seemingly-endless shifting options in the form of 3 settings – choose your adventure! Redlining the M20 isn't just for clutch-capable teenage hoons anymore, Americans! With moderate mileage and the subdued Delphin Grey, you can confuse children in a car that appears to have no driver while appearing to enthusiasts like just another dude in an E30 with a mediocre bodykit and some rust bubbles.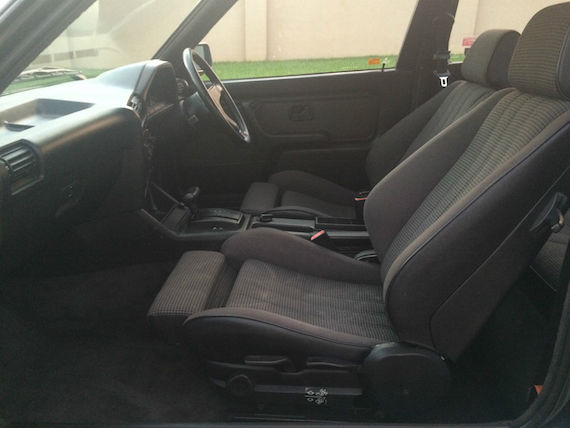 Year: 1987
Model: 325i Sport
Engine: 2.5 liter inline-6
Transmission: 4-speed automatic
Mileage: 139,300 mi
Price: $15,000 Buy It Now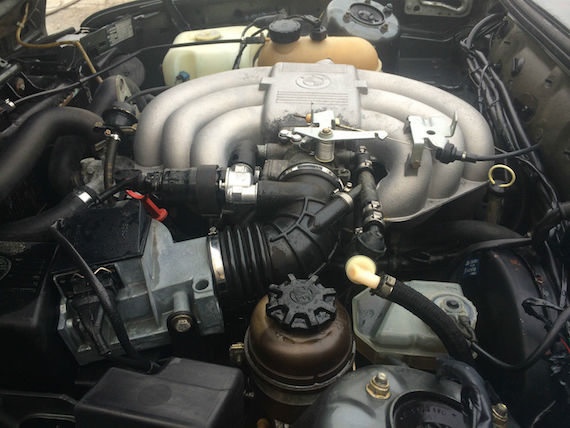 We are selling our 1987 BMW 325i Sport Auto RHD (Factory Mtech 1) Less than 500 units were produced with the Sport Auto transmission. The buyer may choose to convert to manual, but BMW had performance in mind with this model. The transmission has 3 modes to suit driver tastes. The Sport Mode holds the shift until it reaches redline and offers some very strong acceleration. The Mtech 1 is a very desirable collectible with a very limited production run. The right hand drive (RHD) might be more familiar to some, but is a lot of fun and very easy to get used to those who haven't tried it. Compliments, curious looks, and offers to buy will soon come if you spend any amount of time driving it. This car is a very clean, well maintained, un restored example. The Delphin Grey exterior looks very nice, and with little attention to the minor surface rust can be made even better. The factory Recaro sport seats are very comfortable, and the houndstooth interior is one of the most desirable. Interior and Anthracite Headliner in excellent condition.

-High compression 6-cylinder M20 Motor
-Switchable Sport Auto Transmission (rebuilt less than 500 miles ago)
-Limited Slip Differential
-Full factory installed Mtech 1 body kit with integrated fog lights
-Factory Shadowline Trim
-Anthracite Headliner
-Factory Recaro seats
-Headlight Wipers
-Power Windows, Central Locking, mirrors, and Tilt/Slide sunroof
-Delphin Grey Exterior
-Grey Houndstooth interior
-Mtech 1 Steering Wheel
-Power Steering
-ABS
-No AC

New Parts

-Bosch Starter
-Bosch Battery
-High Pressure Fuel pump
-Control Arm Bushing
-Rebuilt throttle body

This is a very rare and desirable example of a car that seldom becomes available.

I am open to reasonable offers close to my selling price.
This car runs and drive excellent with no issues. I welcome inspections, and would arrange a viewing and test drive with interested clients.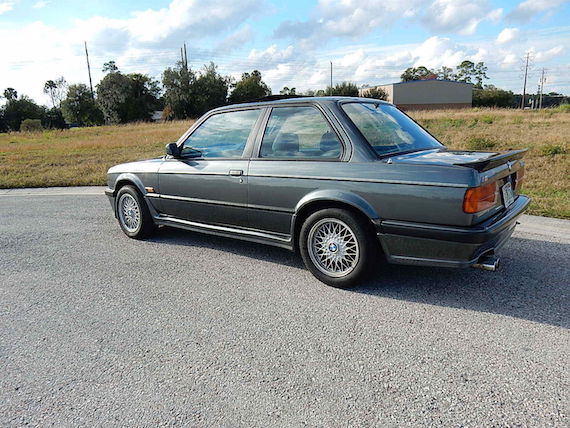 I can't imagine why these seldom come available. Rare special editions are usually cool, yet this car appears to offer nothing that your run-of-the-mill, American-sold 325is can't provide for less money – except headlight wipers, I guess. Who thinks they can get $15k for this? Oh, it's for sale in Florida? I guess we can just blame the drugs.
-NR