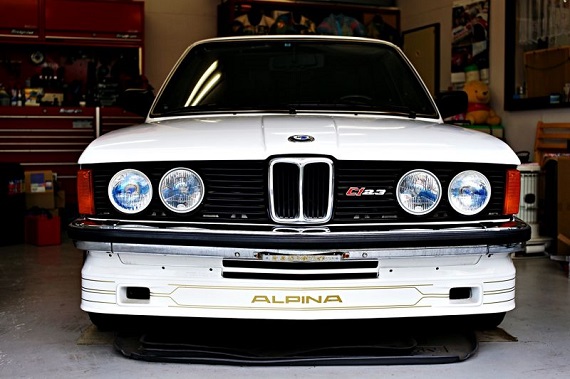 It seems we often list multiple cars from the same seller; in some cases, that's simply because they have the best examples that are available. EAG and Sloan Cars are great examples of this, amongst many. However, there's a second tier of cars that we feature – eye candy that lies abroad and would be more difficult to procure. Such is the case with dealers like 4Star in England who seemingly has an endless supply of incredible examples of cars we all want. I think, however, that we need to add "ExoticCarsJapan" to the list, since this is now the third successive Alpina and fourth BMW I've written up from them. However, unlike the two previous E28 5-series B9s, today's example is quite a rare example – a 1982 C1 2.3 E21: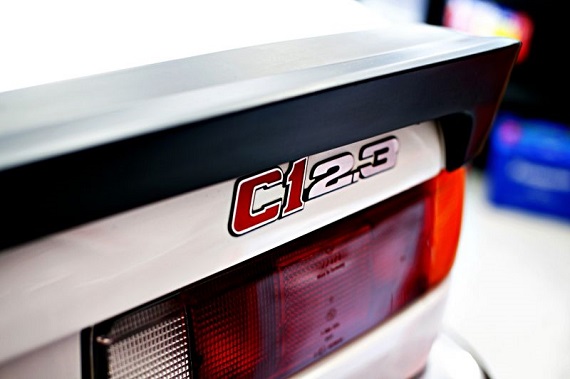 Year: 1982
Model: C1 2.3
Engine: 2.3 liter inline-6
Transmission: 3-speed automatic
Mileage: 59,375 mi
Price: No Reserve Auction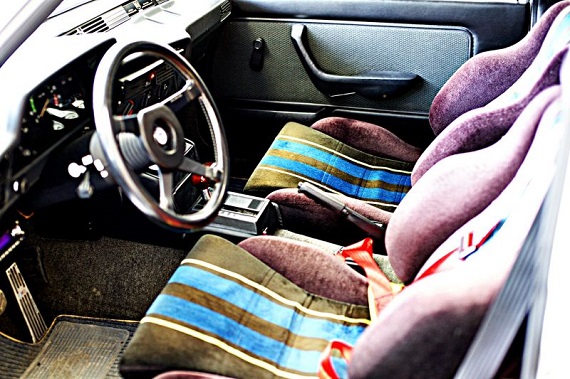 Happy New Year 2015 !!! Very few chance to have rare beauty like this car. * This car is still in Japan and we will send the car to your available port*
1982 Original C1 2.3 Not conversion but ORIGINAL Alpina Japanese dealer model. The car could be a most beautiful E21 C1 2.3. No accident 95000 actual km(59375mils).
Please bid on the car If you have enough money in your hand
(Please note: Non refundable downpayment 48hours-paypal complete payment10days-bank wire)
USA buyer => 32years old so you can import and register the car without any problem (import tax 2.5%)
Shipping service and ocean freight 2000USD by RoRo available port
EURO buyer => 32years old timmer car Tax examption car
Shipping service and ocean freight 2300USD by RoRo available port
model, engine

Make: BMW
Model: Alpina C1 2.3 E21
Type: original C1 170hp
Year: 1982
Body Type: Coupe
Doors: 2
Seats: 5
Steering Position: Left-hand drive
Owners: unknown
VIN Number: WBAAH4106C7265100
Body Stamp Number: WBAAH4106C7265100

59,375 miles, 95,000 km

exterior, electric

Exterior Color: White

No accident No rust perfect body All original Alpina body and body parts
Exterior had been restored by Alpina dealer in Japan
Alpina stickers are late style due to NLA parts from Alpina dealer.
Chrome parts are perfect all working unless AC (owner said unit is not good and he try to get unit from other E21-same) thats why picture shows AC unit is not fit properly now (simply push it back for normal setting)
interior, suspension

Interior Color: Black

All original less addditional guages located at ashtray(removable)
Japanese dealer model All working great. Owner treat the car as a queen
engine, equipments

Engine Size: 2300 cc
Cylinders: 4
Power: 167 Bhp (125 kW)

2300cc 170hp runs really good
transmission, special features

Mission: Originaly Automatic

Shift smooth and perfect We are selling E28 B9 5speed at other ebay listing Please check
1982 BMW Alpina C1 2.3 E21 original C1 170hp
history records
The car sold at Nicole Japanese dealer since 1982 then 2 owners before current owner(means total 3)
maintenance records
Current owner is BMW mechanic so mainteine the car by himself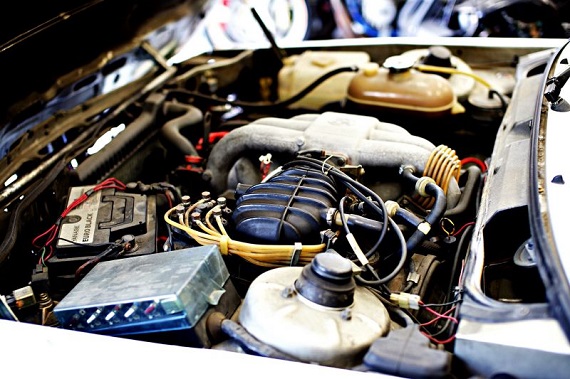 How rare is the Alpina C1? That's a great question; however it should be notable that the Alpina Archive currently has none and doesn't even list how many were produced. Perhaps that's because the C1 didn't hold the performance that the B6 2.8 E21 model did, but it did sit nicely in-between BMW's own 323i model and the B6. I did manage to track down an Alpina brochure listing the details of the C1 2.3; it received many of the same upgrades as the B6 such as suspension, bodywork and interior, but had its own unique 170 horsepower version of the 2.3 inline-6 instead of the 2.8 unit from the E12/E28. This particular example looks as though it's been used at the track some judging by the pseudo-harnesses, but presents well. The big letdown is perhaps the automatic transmission. However, ultimately that doesn't seem to have slowed bidding much as this example rests around $20,000 with a few days to go – before it's even imported to the U.S.. Of course, as the saying goes – find another. If you really want an Alpina C1 2.3 in original configuration, this is one of the very few opportunities.
-Carter