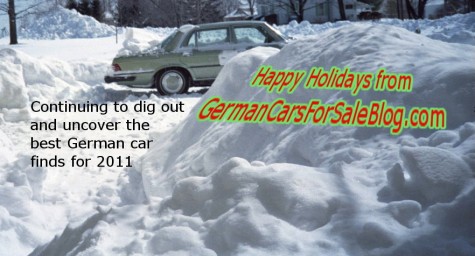 Shoveling out a Mercedes 450SEL in Evan's driveway.
Thanks to all our loyal readers for making 2010 a great success. We anticipate a 2011 filled with more  wonderful finds and surprises. As always we welcome your comments and suggestions.
Have a great holiday season,
Aaron, Ben, Dan, Evan, Nate, and Paul.