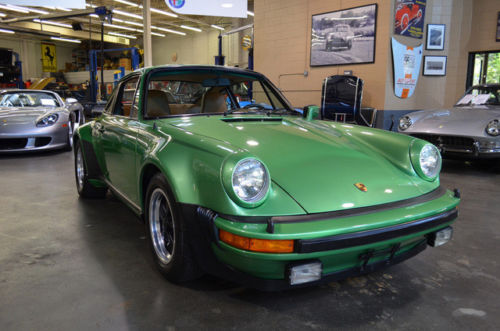 The former seller of this car has informed us that the listing is not legitimate. A good reminder to always do your homework before bidding!
I don't typically like to do this – feature two identical models back to back – but I thought this might make for an interesting data point and comparison with the Light Yellow 930 I featured on Wednesday. And let's be honest this is a very attractive 930 in its own right so it's worth our attention.
So here we have an Emerald Green Metallic 1976 Porsche 930 Turbo Carrera, located in New York, with Cinnamon leather interior and 49,000 miles on it. I actually featured this car around this same time last year and while the pictures are the same I don't think it actually is in the hands of the same seller. It now is up for auction and the reserve has been met so it should be passing on to a new owner. The curious part of me wonders for how much it will sell. The rest of me just loves the color!