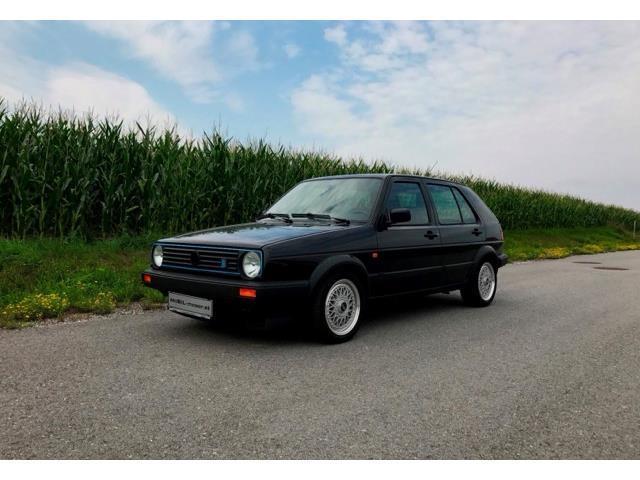 The Golf Limited may be one of the best sleepers of all time. It's such a sleeper, in fact, that most of the world doesn't even know it exists. Yet this was the car that arguably gave birth to Volkswagen's "R" lineup and along with cars like the Lancia Delta Integrale took hot hatches to a new level of performance. So why is it so thoroughly overlooked?
The root of the cause, I believe, comes down to availability. A scant 71 Golf Limited models rolled out of VW Motorsports' skunkworks, and to the naked eye, they weren't nearly as impressive looking as the Rallye, GTI G60 or even the Country models they were sold alongside of. But Volkswagen was looking to move into FIA Group A rally after its exploits with twin-engine Sciroccos and the Pike's Peak Golf attempts from '85 and '86. I wrote about those crazy cars back in 2016 on The Truth About Cars:
Volkswagen had also simultaneously developed its own 'syncro' system to rival Audi's signature quattro drivetrain. Audi's system only worked with longitudinally mounted motors, so to mate all-wheel drive and the transverse Golf platform required a complete redesign. I talked about that solution back in 2017 when looking at a Passat G60 Syncro:
Though only seen in the Corrado in the U.S., the supercharged PG 8 valve G60 was found in three models in Europe. But VW Motorsport had a trick up their sleeve; they took all of their experience from the BiMotor Golf, the syncro development, and the G60 and they combined it. The new 3G engine was both supercharged and a 16V, and cranked out 211 horsepower. Rallye suspension and special front fenders were fit into a relatively sedate-looking 4-door syncro chassis. Distinguishing features outside were few; BBS RM wheels, a pre-facelift 16V front chin spoiler, a Fuba roof-mounted antenna, and a blue outline grill with a VW Motorsport badge were all that let you know this was the highest performance Golf that had ever been built: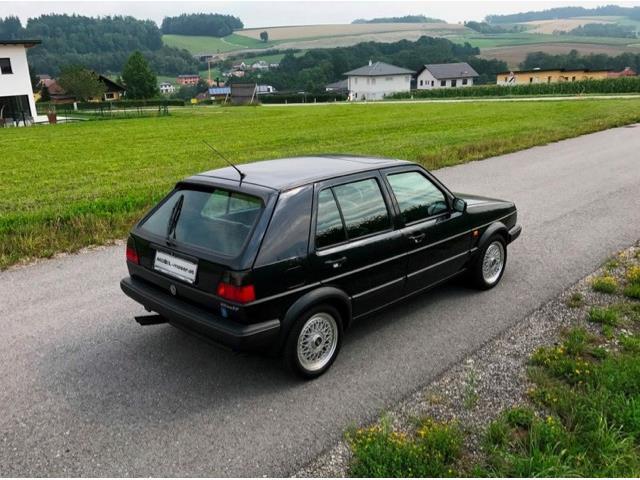 Year: 1989
Model: Golf Limited
VIN: N/A
Engine: 1.8 liter supercharged inline-4
Transmission: 5-speed manual
Mileage: 85,000 km (52,816 mi)
Price: E.98,000 ($111,676 today)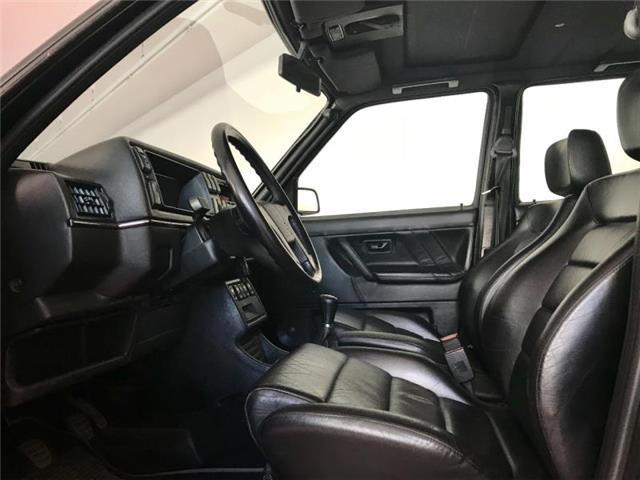 description
SPECIAL PRICE available only briefly:
instead of 110,000, – only 98,000, – (only valid until 31/12/2018)

After much deliberation, we decided to sell our presentation car. It is the real Golf 2 Limited 003 by VW Motorsport.

The vehicle is in very good condition. And only sold with serious interest.
It is one of only 71 vehicles produced. Connoisseurs know which car it is and also know the price development of the car behind him and probably also in front of him.

This is the car with the production number 003. It is the lowest existing production number (as far as I know that). The first owner of this car was allegedly VW Motorsport itself. With this car, the Limited was typed and was also used as a press vehicle. Thus, it is also exactly the car which is shown in former car magazines (Good Ride issue 02/1990).

The Limited currently has a German license. Austrian is of course no problem and can also be made with pleasure. I can gladly carry out new service. Delivery Europe-wide possible.

Trials are only possible after prior inspection and actual purchase interest.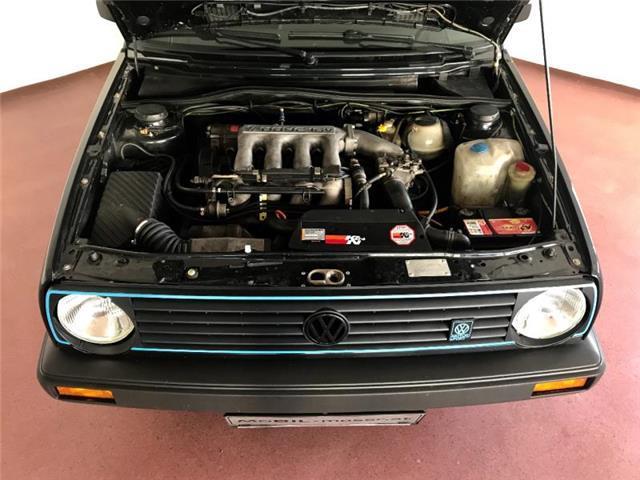 Like BMW and Mercedes-Benz Evolution models, the Golf Limited was built to allow the company to use the motor in Group A. It was actually more powerful than all but the Evo 2 version of the Lancia Delta Integrale (which only just equaled it). The modifications cost – at lot. Recently one of the 3G motors came up for sale in as-new condition with a price tag of nearly $16,000 – just for the motor. To help to partially justify the expense, VW added leather heated seats, central locking, power windows, and a sunroof. It was no stripped-out racer. But entering the global recession, a Golf costing roughly $40,000 at the time was a pretty hard sale even if it was quite fast. That'd equate to roughly $85,000 in today's buying power which, for argument's sake, would pop you into quite a nicely loaded M3 today.
Of course, anyone can pop into a dealer and grab a M3 today. Golf Limiteds rarely come up for sale, and when they do, as you'd expect they're pricey. This one is claimed to be the oldest surviving chassis and appears in great shape. It's also priced through the roof at the equivalent of over $110,000, but considering where M3s and Cosworth Evos are priced today, maybe it's not that outrageous. It's also about the same as the more recognized Lancia Evos. Certainly, if you want one of the most prized modern VWs, this is it.
-Carter