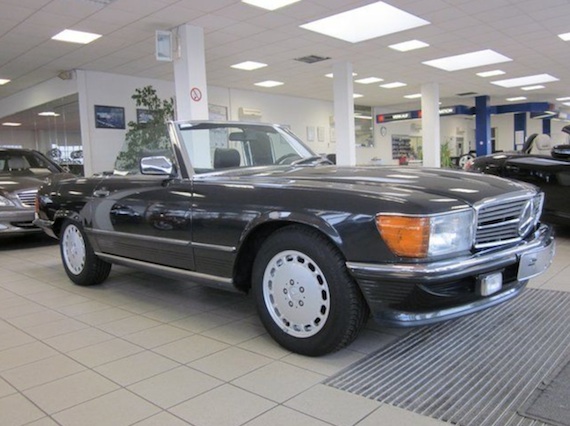 The day has finally arrived. It is now the year where R107s of all kinds are legal for entry into the US, no matter where they came from. For me, this has my eyes set squarely on one very specific model: the 1989 300SL with the 5-speed manual gearbox. The final years of the R107 SL saw but one model in the US market, the 560SL with the 5.6 liter V8 engine. Those that have driven them know these are competent cruisers but aren't the most all out sporting of machines. For 1986, Mercedes revived a storied name when it dropped the M103 inline-6 under the hood: 300SL. For those not in need of the power (or fuel economy) of a V8, this was an attractive option and was offered with another feature not available on US-bound R107s: a 5-speed manual gearbox.
As a preview to our week of celebrating 1989 vehicles eligible for importation stateside, here is a very low mileage 1989 300SL for sale just south of Cologne, Germany that is equipped with a 5-speed manual. It also has a few other options like heated front seats and the rear Kinder seat that you don't normally see on the US market 560SL model.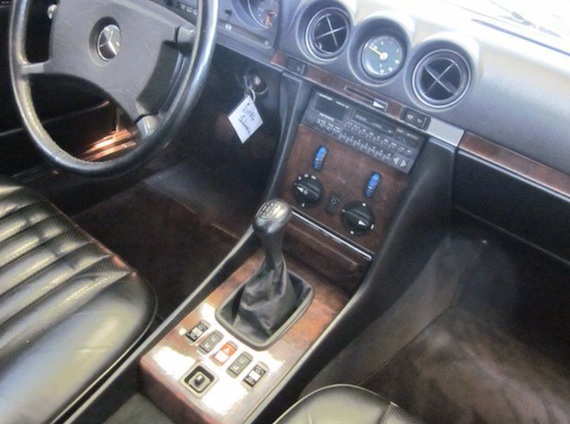 Year: 1989
Model: 300SL
Engine: 3.0 liter inline-6
Transmission: 5-speed manual
Mileage: 64,584 km (~ 40,130 mi)
Price: 39,980 (~ $ USD)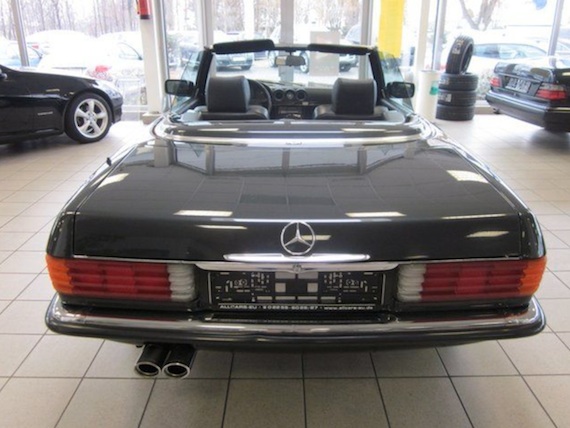 5-speed transmission, mechanical cabriolet roof, hardtop, heated front seats, radio/cassette, outside temperature indicator, tinted glass, wood trim precious wood, 15 inch alloy wheels, center armrest. The vehicle is in very good condition and has two letter entries with it but is from the same owner. This offer is non-binding. No responsibility for equipment details, specifications are subject to change and prior sale.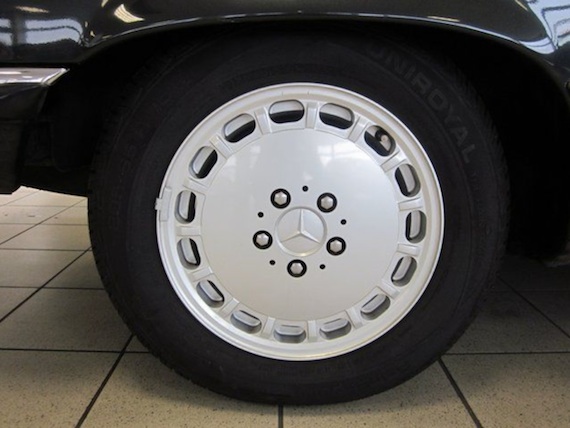 This 300SL is priced well above the average asking price of 560SLs for sale on the US market in similar condition. But, for those that just have to have a three-pedal, late model R107 (admittedly few), there are few other alternatives at the moment. Also, the market for good used classics in Germany tends to be a bit higher than in the US on most occasions. Aside from the Cosworth engined 190Es, this 300SL has always been one of my favorite Benzes from the 1980s. If money was no object, I'd probably be on a plane to Germany right now seeking a test drive.
-Paul