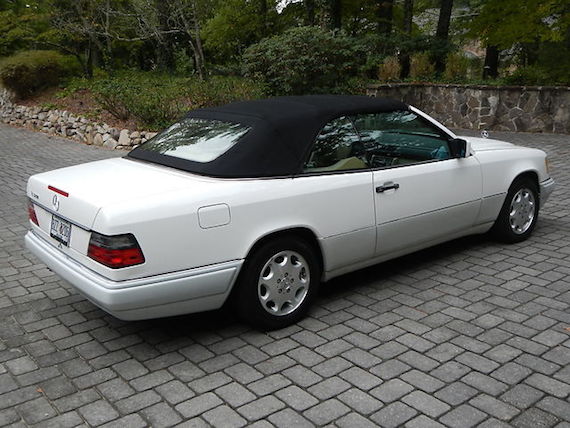 The mid-1990s were a turning point for Mercedes-Benz. Not only was there a change in model nomenclature, but more daring styling began to take hold and a wealth of new models, such as the SLK, CLK and ML class began to appear. The E class Cabriolet was the first four-seater convertible in Mercedes' lineup since the demise of the 280SE in 1972. While thoroughly modern underneath, this was one of the final holdouts of 1980s design, barring the G-wagen, in the company's lineup. Today, the W124 Cabriolet is the most highly prized E class of the time, alongside the high-performance 500E/E500. It may be in the middle of winter from where you are reading this, but now may be a great time to pick up a drop-top E class.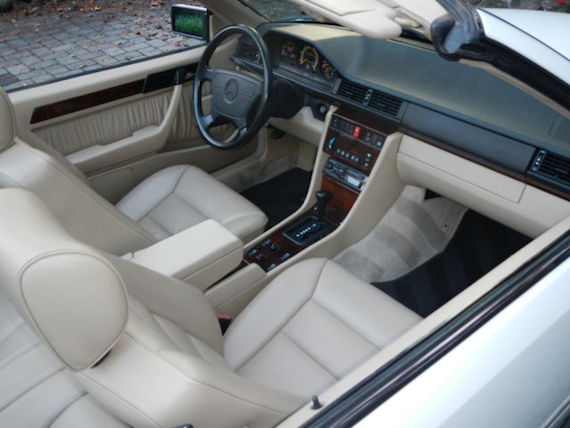 Year: 1994
Model: E320 Cabriolet
Engine: 3.2 liter inline-6
Transmission: 4-speed automatic
Mileage: 75,008 mi
Price: $14,900 Buy It Now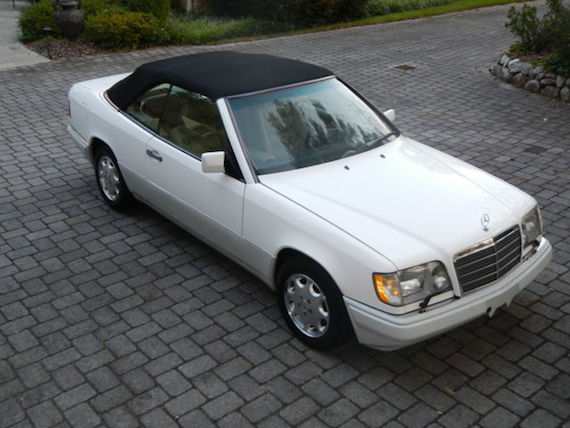 1994 Mercedes E320 Cabriolet. Finished in white over parchment leather with a black power removable top. This was once Mercedes-Benz's most expensive vehicle. Alloy wheels with Michelin tires, always dealer serviced. Heated front and rear seats, factory CD changer, full-sized spare that has never been used, factory first aid kit, previously a Starkmark Certified Car from Mercedes-Benz of Naples. Carfax and Autocheck certified. Call me for more information (404) 862-5457.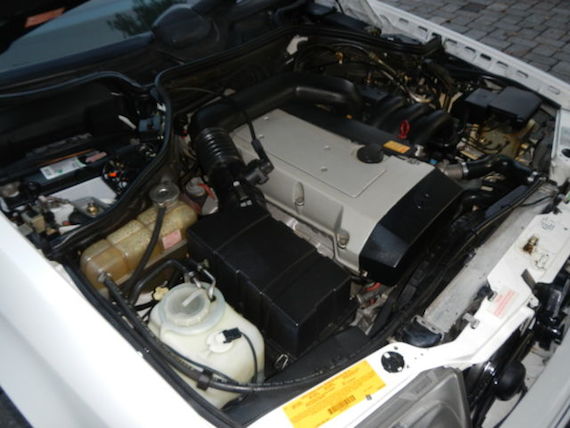 I purchased my own 1998 C230 under the Starmark Certification program back in 2001 and had little issues with it over six years of ownership. Mercedes does a thorough job of certifying pre-owned vehicles and is a fantastic way to get your own piece of high-quality German engineering with factory backing at a fair price. For the condition and mileage, I'd say this E320 Cabriolet is priced rather reasonably, considering it's easy to spend over $20,000 these days for a good one. It's worth giving the wiring harness a good look over, as W124s with the M104 engine such as this car have a biodegradable material used for the wiring insulation. Over time, this material breaks down and can lead to a number of issues.
-Paul