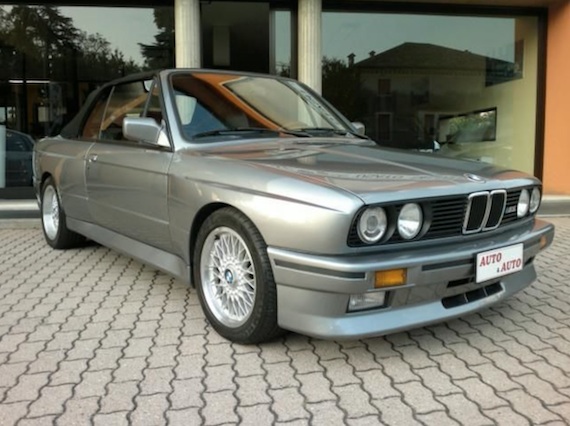 These days, the E30 BMW M3 is one hot commodity amongst track day enthusiasts and collectors. This trend began even before the last M3 rolled off the assembly line this year. It's hard to find a good one these days for under $20,000, but if you are willing to invest some time and money, there are plenty of well used and otherwise derelict examples out there in need of some TLC. There is one E30 M3 variant that did not make it to the US: the convertible.
With only 783 units produced, this was one of the more rare M cars, but a rather curious one. I've been well aware of this model since its debut but much like the E36 M3 Cabriolet, it never captivated me. If you're going for all out performance, common knowledge dictates you would want a solid roof. But given the near classic status of these early M3s, maybe it's time to give the convertible version its fair shake. And this particular one for sale in Northern Italy is now legal for US importation.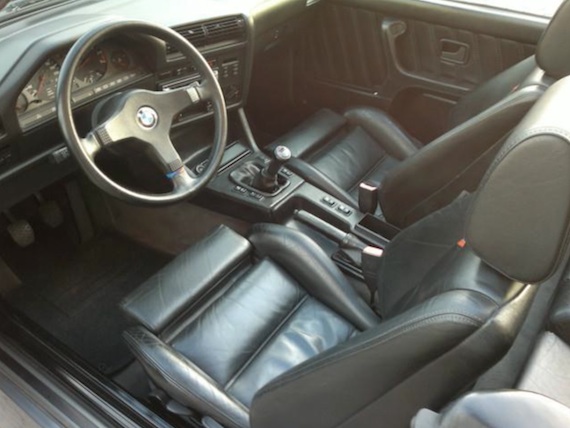 Year: 1989
Model: M3 Convertible
Engine: 2.3 liter inline-4
Transmission: 5-speed manual
Mileage: 117,000 km (~ 72,700 mi)
Price: €40,000 (~ $54,308 USD)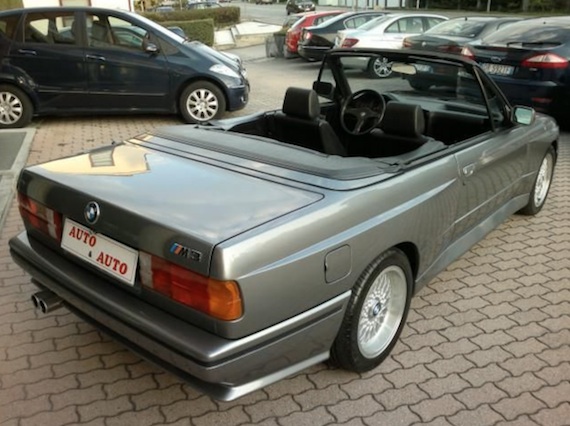 The car's proposals and publications are available at our office with a guarantee of authenticity 'of the photographs, we therefore distances with little clarity on who advertises products without having possession (destabilizing competition and the market itself), some this ensures and protects our clients SEMPLICEMENTE ONLY! MISSING FOR QUALITY ', RARITY', ELEGANCE, ACCESSORIES, AND THE RULE OF USE, STORAGE AND ORIGINALITY '. For lovers and connoisseurs. Dreamers refrain. Photos documenting everything. Enjoy! Contact telephone and email upon request.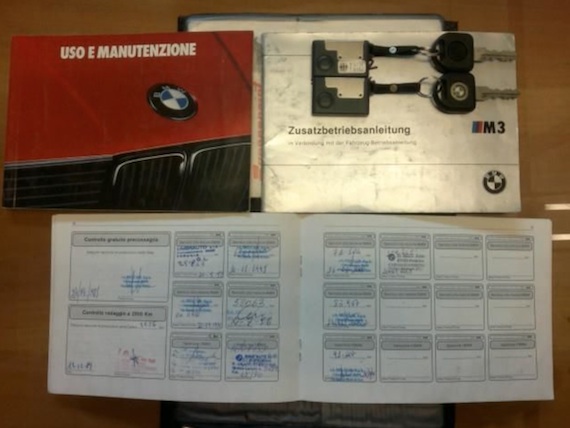 Oftentimes, the drop-top variant of a particular car model will bring higher value. But with the E30 M3, even despite its rarity, this might be an exception to the rule. If this car was a hardtop we would probably be looking at a $25,000 to $30,000 car. Can this bring a premium, then? Perhaps in the US market, given the "never seen one" factor, as we've seen with some E30 Tourings that have made their way over to these shores.
-Paul