Warning!
This post is in our archives. Links in this post may have been updated to point to similar cars available to bid on eBay.
Over the years, we've gained a lot of fans here at GCFSB, some of whom are specialty dealerships focuses on the cars we know and love. One such dealer is Sun Valley Auto Club in Idaho, whose inventory is always chock full of interesting finds. Our reader, Max, over at Sun Valley Auto Club recently purchased a 2002 Audi S8 that we featured last year. He was kind enough to check in with us and share his enthusiasm for this Audi and his buying experience.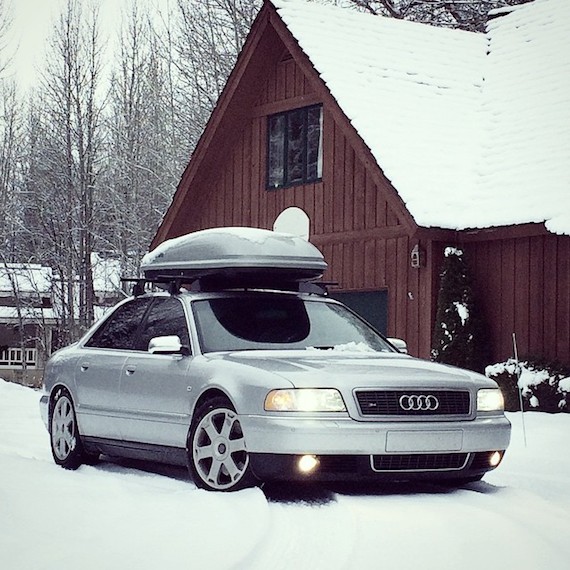 What drew you to the D2 Audi S8? When did your fascination with this car start?
I was drawn to the D2 S8 because of its current market value. Well, that's the smart answer. The truth is, it has always been a dream car of mine.

Like many of us, it captured my interest in the film, Ronin. This was Audi's flagship model in 2002 and my specific Audi cost $77,560 new. I have the original window sticker to prove it. Thanks to depreciation and the dealership not exactly understanding what they had, I snagged it for a bargain. More on that later. I also have a thing for the early 2000 Audis. I applaud the more basic interior controls, lack of seat belt chimes and LCD screens.

In addition, my fascination with Audis started young. My cousin introduced me to the brand with his 200 20v turbo. I was about 10 years old. The car was so understated, yet it would throw my head back in the seat under power. Much like this S8. Then my Dad bought a 1999 A6. Not only did I learn to drive in that car I learned to adore the Audi brand. Thankfully I live in a rather affluent area where the latest and greatest cars are being driven. I frequently break my neck when passing RS7s, R8s, and RS5s. Back in 2002 a local gallery owner traded their 850i for a brand new D2 Audi S8. I will not forget the first time I saw this car. I did the classic, "someday I will have that car." Keep in mind, I was only 12 years old at the time. I never imagined that I would own this car ten years later. Thank you depreciation!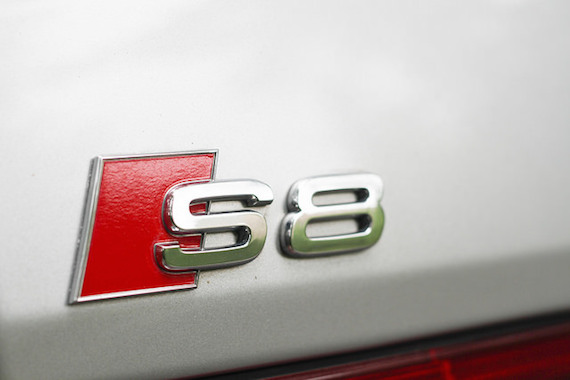 On first glance, was the car in better or worse shape than you expected?
The car was better than expected. I knew it was going to be a crap shoot. Neglected examples are money pits. I learned that lesson with a 2.7T Allroad. After looking over the ad on GCFSB, I was pretty skeptical. I was on the same page as Carter, "Yeah, I want that one, too. But then I'm torn; should I hold out for the color I want or just take the plunge on a much more common silver example?" I would much rather have a dark color inside and out. In addition, the minimal photos, lack of any records, and a high asking price did turn me off. But the CarFax revealed some good news. The first owner drove it up to 109,000 miles. It did have an early accident in 2003. But that didn't really bother me because no title brands were issued and the body showed no signs of repair. The CarFax indeed shows 2 owners but take a closer look and you will see that it has been passed between two reputable dealerships recently.

Moving forward, I took the day off of work and traveled two hours away to Boise ready to buy a car. This S8 was one of a few cars that I was going to consider purchasing. On the list was a 2002 S6, BMW 2007 335i with some factory Dinan upgrades, and an M5. First up was the wagon. The S6 was hammered. 5 owners, smoked in, dirty, and it needed all sorts of work. The next stop was the S8. Upon first arrival to the dealership I noticed high end used cars. A few Cayennes, X5s and a 7 series occupied the small lot. But they were rough examples. Upon first inspection the car looked to be in better than expected condition. It showed better than normal wear for a car with just over 116,000 miles. The exterior presents well with no dents or dings. It did have a discolored drivers side mirror. But that didn't bother me, everything looked solid and original. A critical eye would notice two scratches, minimal pitting on the hood/mirrors and a bit of aluminum trim blemishing under the headlights and tail lights. Nothing was too new, or too shiny.

I then begun to notice the options; front and rear parktronic, GPS antenna on the trunk (hinting to the Navigation package), ski sack, and a electronic rear sunshade. I opened up the drivers door to reveal the immaculate interior. The seat bolsters and leather showed no wear, soft touch buttons nixed of any peeling, and that sweet aroma of a early 2000s Audi. Did I mention I love that smell? After owning and more importantly maintaining three previous Audis I knew I had to take a more than critical approach. I kept forcing myself to say, "You don't want this car, something has to be wrong." so the salesman flipped me the key. The 4.2 started up and shifted into gear without hesitation and I was off. Holy moley that 360 horsepower threw my head back like my cousin's 200 turbo. The dash was clear of any warning lights, abnormal sounds, and driving characteristics. I know a car that needs bushings, control arms, axles, diff maintenance, and bearings. Not this one. In my head I was sold but in front of the sales man I kept it cool. I hammered him with maintenance questions, "Where are the receipts for the timing belt? Where is the oil change sticker? Why are you asking 4,000 dollars over the market value?" He had no answers, and the poor guy knew more about fly fishing than cars.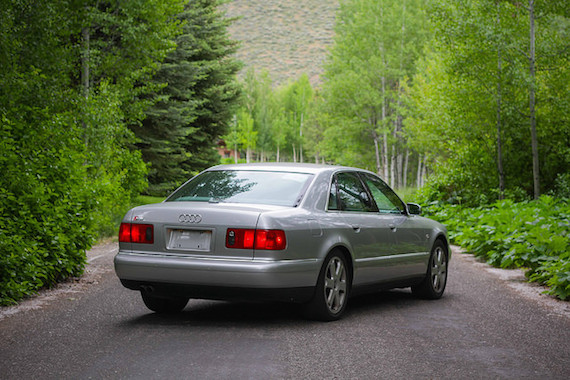 What are your plans for the car? Daily driver, weekend cruiser? Any modifications planned?
This is my daily driver. Good for running local errands and long distance weekend getaways. Immediately I had the windows tinted. I live an active lifestyle so a big roof box for skis, fly fishing rods, and just over all dirty gear is necessary. I am really happy with my Yakima racks, by the way. A very non-intrusive fit. I will grab a set of weather tech floor mats for the winter months too. A set of 20" Axis wheels were laying around the shop from another S8 and those go on during the summer. Ultimately I would like to get my hands on the 19" B6-7 S4 Avus wheels. I like to keep my cars OEM plus. I really want to add a growl to the exhaust but the system is so complicated you can't just weld in an aftermarket muffler. So for now its stock.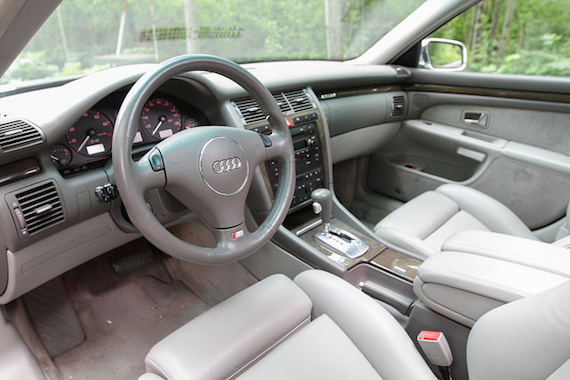 What other cars are in your collection currently?
I have a 1990 Suburban. That will be replaced with a modern Toyota Land Cruiser 100 series soon.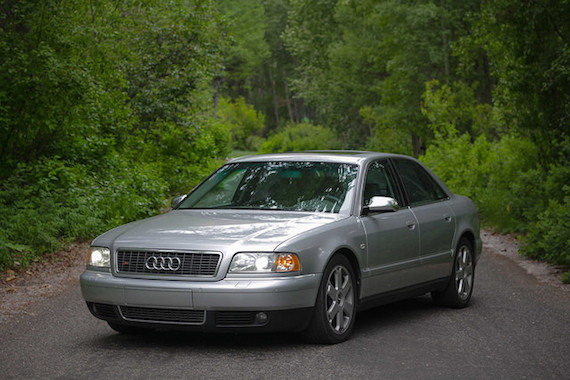 Any advice for those out there considering an S8?
Take the potential car overnight and do your homework. Here is what really sold me on this specific S8; the undiscovered history. I found the previous owners phone number on a receipt in a manual. I called him and he provided me with a new found confidence in the car. I discovered information that the dealer didnt take the opportunity to research. The previous owner was, like most of us, an enthusiast who was excited to learn that another passionate Audi driver wound up owning his S8. He filled me in on a lot of great service history news. The timing belt was performed around 80,000 miles, he always serviced the car at one of two Audi dealerships in his area. The "accident" was a minor rodent smack with the lower plastic faccia. Nothing structural or mechanical was damaged. It was purely cosmetic. He was the only person to ever drive the car and had it frequently detailed. I was sold. Just because a dealership does not provide any historical records doesn't mean they don't exist. Just do your homework and you may be pleasantly surprised.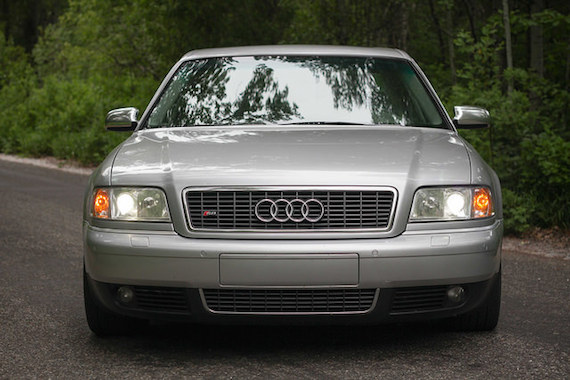 You have owned this car for almost a year now, how has the ownership experience been?
This has been my best experience with an Audi. Surprising, because it is a high mileage car. I bought it with 116,xxx miles and have driven it almost 10,000 miles. However the dealership I purchased it from did throw me a curve ball. The day I drove it off the lot a check engine light came on. I was floored. Luckily I have a world class German mechanic who went through the car and assured me its in great condition. The code was for a dirty mass air flow sensor and a dirty brake caliper. Phew.

But over all the car has been very easy to own. Everybody has something to say about the transmission failing. To change the fluid or to not change the fluid? For peace of mind I needed to know what it looked like in there. I had the transmission pan dropped, inspected / cleaned, flushed the fluid, and replaced the filter. I can say with confidence mine will last quite some time. The original filter was remarkably clean and the pan was free of major metal debris. The internals are clean and it shifts with no clunks or surges. Recently I had new upper control arms up front to cure a slight vibration problem. Other than that I keep up on my oil changes and have the car detailed often. Silver on grey interior was not my first choice in color. But after experiencing it for every day use it has grown on me. The interior always looks clean, and the silver paint is easy to maintain. I like this car so much that it may be the first car I will own for over a year. But well see what the next three months bring my way.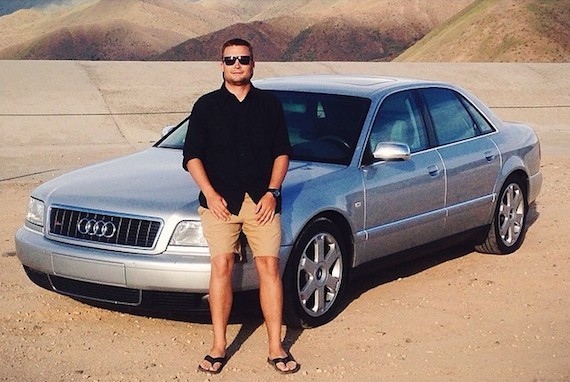 Thanks for sharing your story and giving us an update, Max!
Do you have a success story you'd like to share with us? Send us an email at germancarsforsaleblog@gmail.com. If we select you we'll share your story on our Facebook page.
-Paul