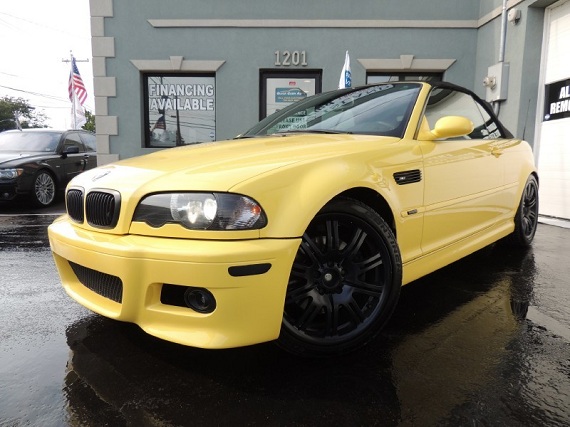 In many popular women's magazines there are style sections in which two celebrities are shown wearing the same dress with the simple question "who wore it better"? Often it's quite obvious; one of the celebrities is as you'd expect – glamorous, perfectly polished and just out of the gym. The opposing look is typically a tad overweight, over jeweled, looking like the subject in question has just been out on the town for the 43 consecutive night with minimal personal hygiene. Looking through cars this week, I was reminded to this comparison when I ran across two yellow M3 convertibles. Both E46, both 2004 – same motor and interior, with light modifications; but there is where they separate. The first is a manual BMW Individual Dakar Yellow example, while the second is a SMG-equipped Phoenix Yellow example. Which wears the yellow shade better?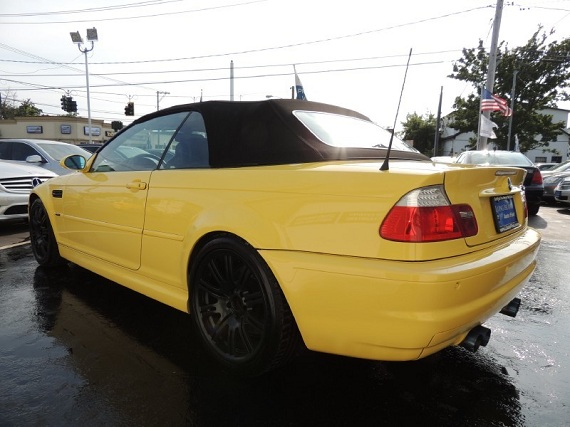 Year: 2004
Model: M3 Convertible
Engine: 3.2 liter inline-6
Transmission: 6-speed manual
Mileage: 80,666 mi
Price: $18,977 Buy It Now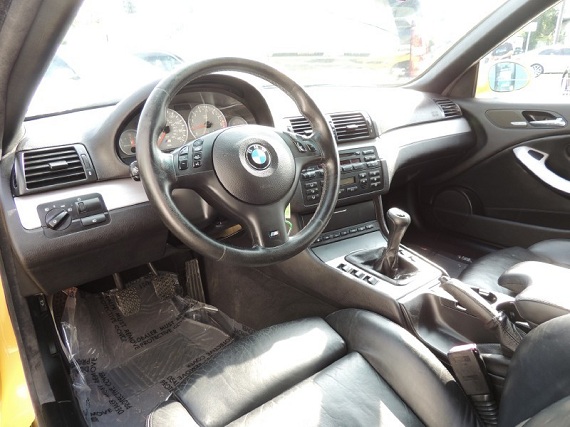 2004 BMW 3 Series M3
CLEAN LEATHER LUXURY RARE DAKAR YELLOW MANUAL TRANSMISSION M E46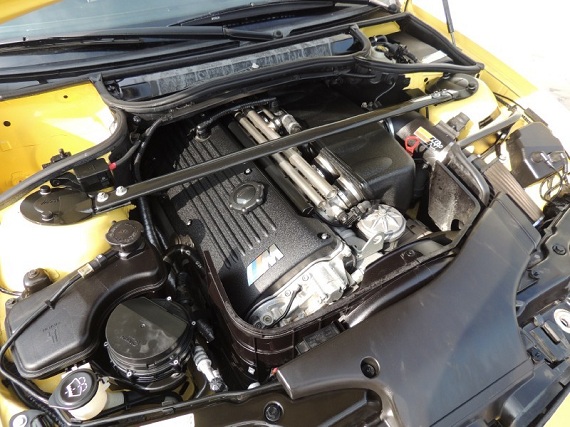 Aside from a general lack of information about maintenance on this vehicle, the mileage isn't out of line and the condition appears to be good. I'm not a fan of the black-painted wheels missing centercaps, but they could be refinished or swapped out easily enough. The manual transmission is the preferred one for most people long term, and the top down style accentuates the curves of the E46 M3 – not a bad thing. Plus, you get to hear that glorious soundtrack a little better. My friend has a Laguna Seca Blue example and it is an amazing experience, unlike most other M-cars. But the star of the show with this example has to be the inidividual-ordered Dakar Yellow paint. It's not everyone's favorite, but there certainly aren't many of the E46 in this shade so it's pretty cool to find one.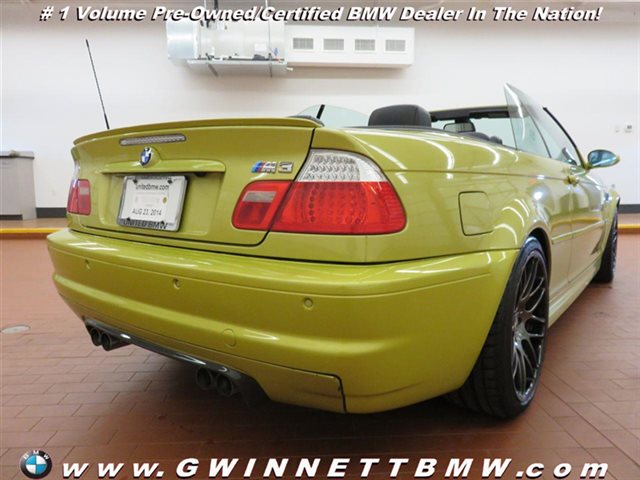 I've made no excuses for my love of the E46 color Phoenix Yellow; while some hate it, I think it really works when clean and well cared for. It sets this special car apart from the normal pallet of silvers, blues, reds and blacks that M machines always seem to be. But I'm less enticed with the SMG transmission many of the Phoenix cars seem to be equipped with. More miles means a lower price, but is this the car to get?
Year: 2004
Model: M3 Convertible
Engine: 3.2 liter inline-6
Transmission: 6-speed SMG semi-automatic
Mileage: 100,888 mi
Price: $16,944 Buy It Now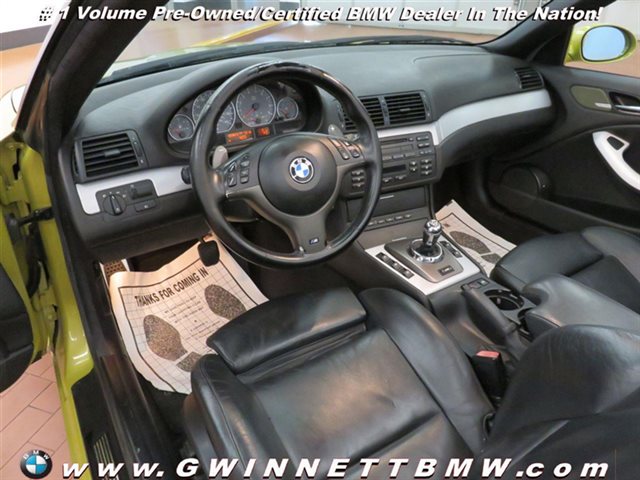 This 2004 M3 Convertible has a Phoenix Yellow Metallic exterior w/ Black interior! This vehicle comes loaded w/ SMG (Sequential Manual Gearbox) Transmission, Park Distance Control, Xenon Headlights, BMW Assist w/ Bluetooth, Harman Kardon Sound System, and 19″ Wheels!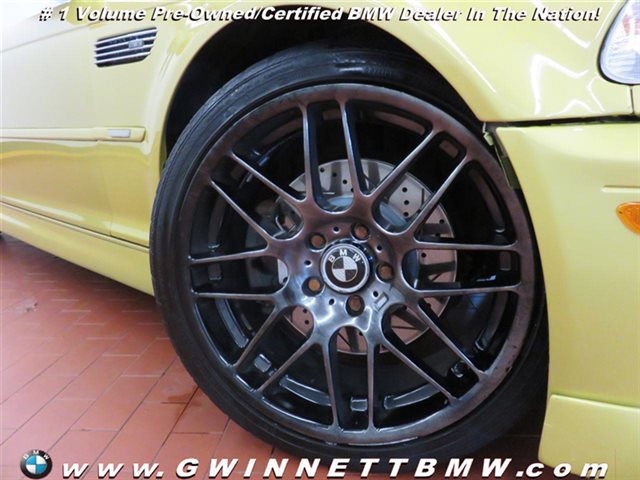 The front spoiler is an add-on and appears to have created a situation where the front has encountered some hard objects. It has deformed the front bumper cover, and I'm not sure if that is hiding more problems. Unlike the budget dealer the Individual car is being offered by, this car comes from a large BMW dealer network, perhaps offering a little piece of mind – but the condition doesn't appear as good, miles are higher and the ZCP wheels in black look out of place to me, just as with the first example. Plus, despite being at a dealer precious little is offered in terms of maintenance performed.
As with the magazine articles, to me the answer is pretty clear here – the Dakar Yellow example is the clear winner; the color alone is probably worth the extra premium if you're a fan of yellows, but the lower miles, manual and generally better condition mean it's really a no-brainer. Which would you choose?
-Carter