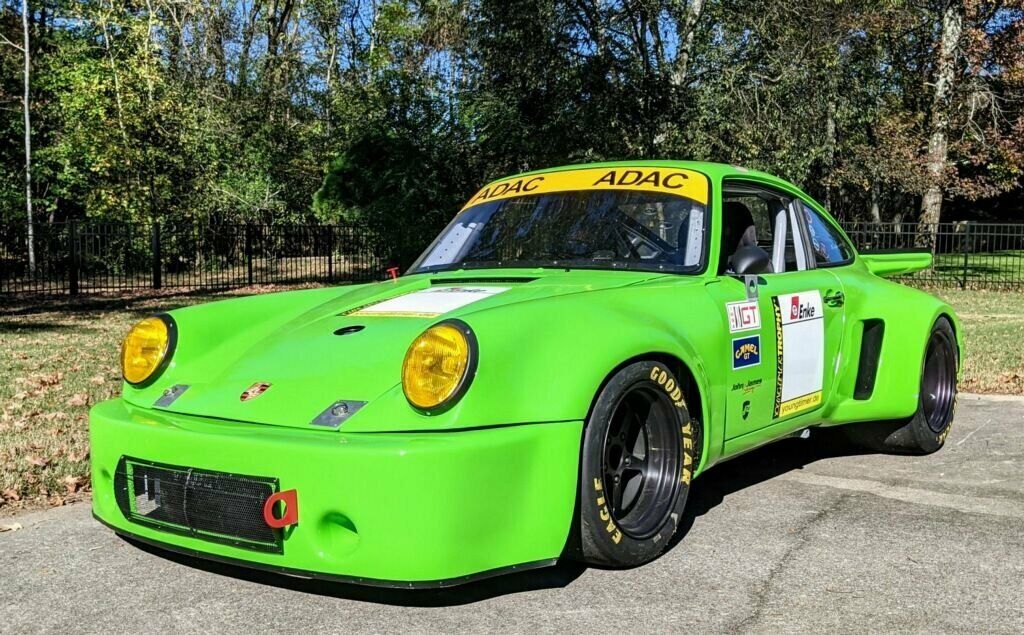 Let's say for a moment that you came into an extraordinary amount of money and wanted to go vintage automobile racing. Of course, to prove your worth as an enthusiast, you'll want to buy a historically significant car that will impress all the long bottom jaws, and few raise more eyebrows in the German realm right now than the 911. Truth told, the 911 is really the 'new money' of the vintage world – go try racing antique Bugattis or Ferraris, for example, and you'll soon laugh at the budgets of Porsche racers…but I digress.
Even if you do have 911 money, buying a real factory race car is far from cheap. Real RSRs sell in the millions, and if you really want to race one competitively you'll need to have that much in your slush fund. Smarter, than, is to buy one of these cars that's been made to look like a more famous model. In this case, someone took what's claimed to be a '75 Carrera and made it into a tribute of the '74 RSRs run by the likes of Brumos.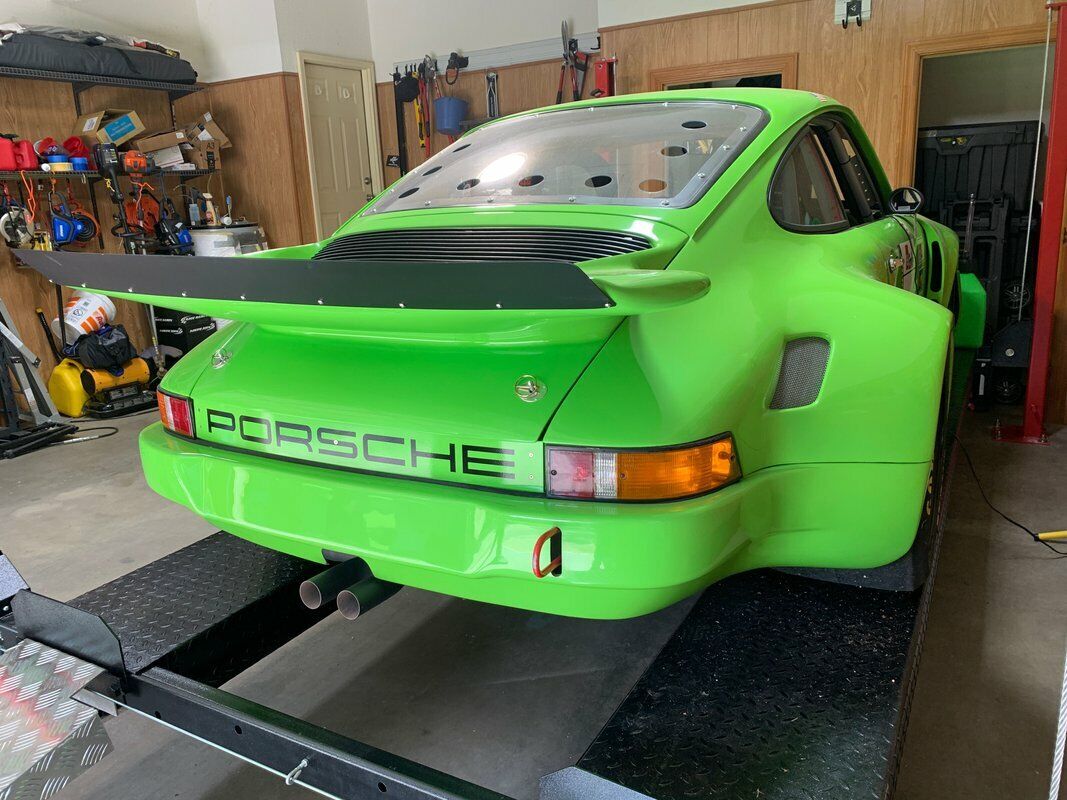 Year: 1975
Model: 911
VIN: N/A
Engine: 3.0 liter flat-6
Transmission: 5-speed manual
Mileage: N/A mi
Location:
Price: $ Buy It Now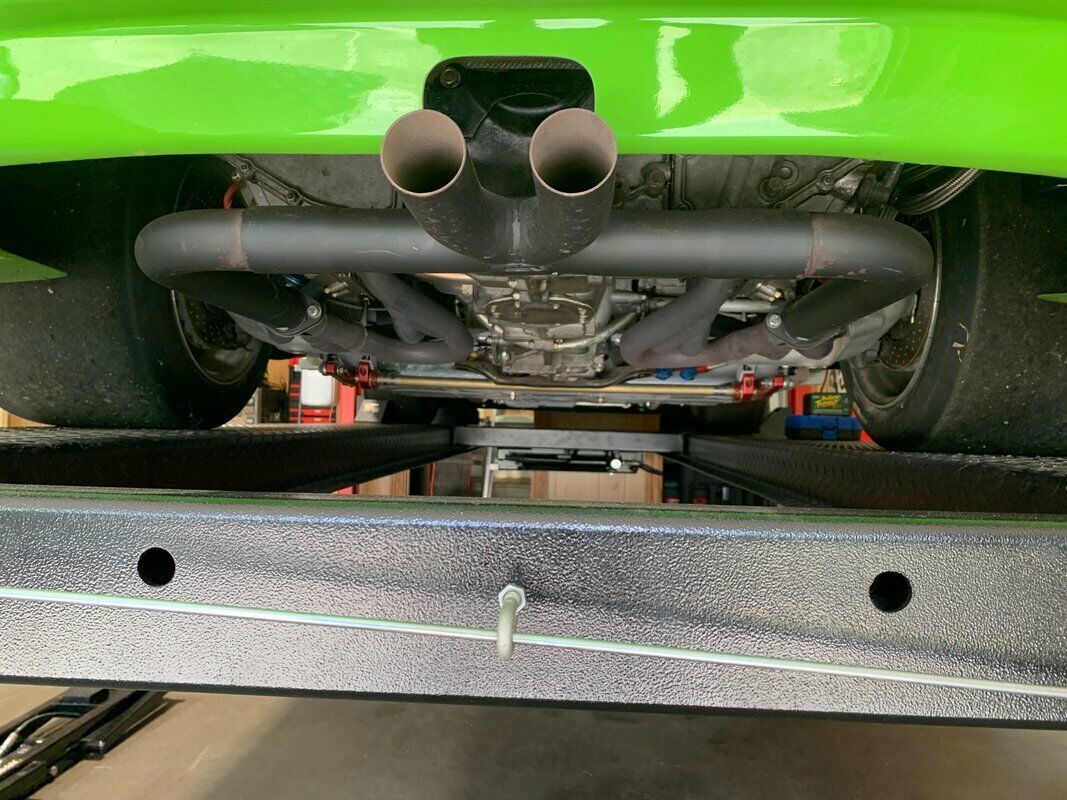 Full Porsche 911 RSR Race Car Build on a 1975 Carrera 911S Coupe

Build Summary:
—
– Full Race Engine/Trans Rebuild on 930.02 (1976 3.0L) 350hp
– PMO 46mm Carburetors
– XDI Ignition Dual Plug
– English Headers And Newer Stinger Exhaust
– RSR LSD
– Penske Coilover Struts (Front & Rear) That Were Tuned And Sold By Kelly Moss.
– Nitrogen Remote Reservoirs With 6 Way Adjustable Dampening
– Entire Type 935 Front Suspension Modernized And Manufactured By Racer Group
– Hyperco Springs
– All Spherical Bearing Strut Mount Plates
– Both Fully Adjustable Sway Bars
– 935 Full Crossmember And Link Assembly
– 930 Turbo Short Ratio Steering Rack
– Adjustable Billet Rear Trailing Arm Plates With Bearings
– Penske Pressure Gauge For The Struts.
– Foam Fire System
– ITG Air Filters
– 930 Brakes
– Pagid Race Pad Set
– ATE 23mm Master Cylinder
– Kirkey Seats
– Momo Wheel with Quick Release
– Lexan Front & Rear Windows
– Rennshift Shifter
– Rebel Racing Raised Tunnel

Features:
—
– Fresh RSR Full Race Car Build
– Low Miles Since Build
– Exceptional/Mint Condition
– Starts, runs, handles, drives excellently
– Alabama Plate
– Needs Nothing
– Starts, runs, shifts, drives & handles excellently, with excellent power delivery
– Needs Nothing
– Recent Fresh ($7k) Service: New Tires, Rebuilt Carbs, Suspension Service, etc.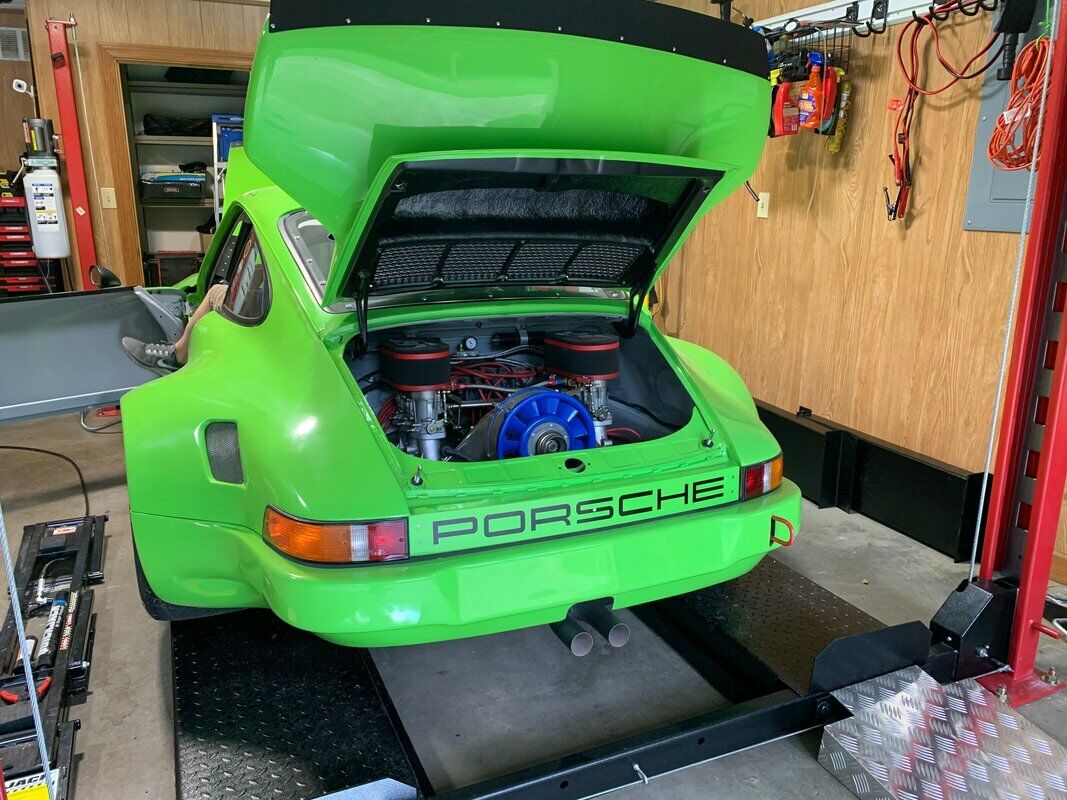 Some of the details here are a bit fuzzy – there's no serial number to pull what the car started as, but what's left certainly looks serious. There were several variants of RSR bodywork, and this one most closely resembles the '74s run in IMSA GTO by Brumos, but the livery is more like the IROC cars. The actual '75 IMSA GTO 911 RSRs had a different front end with additional lights. There's a bit more shown on Trissl's site, where we also learn they're asking just under $138,000. A lot for a toy, but again, less than 10% of what a real RSR would cost you.
-Carter