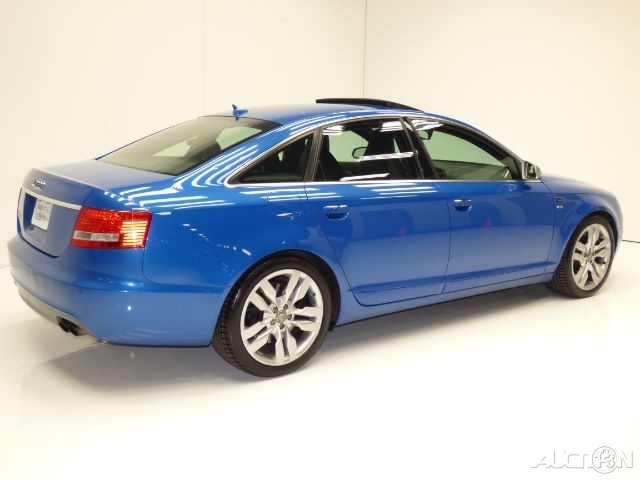 It will be really interesting in another 10 years to see how we look back on the 2000s and specifically the beginning of the horsepower race between auto makers. In a just the span of a generation, we saw average power more than double in most performance cars while simultaneously technology filled their cockpits and dominated the driving experience. Take Audi's S6; rising from the nomenclature change in 1995, it came to the market with a 2.2 liter turbocharged inline-5 developing a then inspired 227 horsepower. By the launch of the C5 platform, power was up to 340, now with a V8 developed out of the S6 Plus and S8 units. When the C6 was launched in 2006, the S6 now had a V10 motor displacing 5.2 liters and churning out 430 horsepower. What was perhaps more amazing was that it was overshadowed by the big-brother S8 with another 20 horses, and the twin-turbocharged RS6 positively dwarfed it with 580 horsepower on tap. On top of that, it quickly became evident that the way forward would be forced induction to generate even greater power, and consequently all of the major manufacturers have moved in that direction. Better response, better fuel economy, and even more power mean that the new TSFi motors make these V10s look like the dinosaurs they consume. To further sully the waters of contemplation of ownership, these exquisitely built sedans seemed just rather ho-hum. Fast? Sure, without a doubt, but they weren't very flashy or wild. However there were two options to spice up your S6 – Brilliant Red was a great way to make a spash, but the one seldom selected that I think had the most character was Sprint Blue Pearl Effect: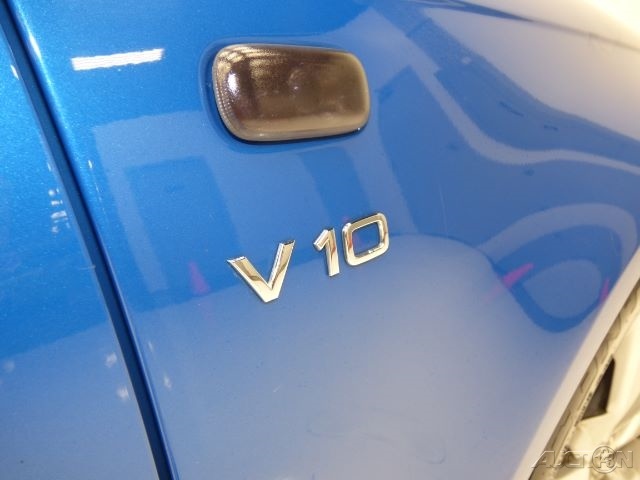 Year: 2007
Model: S6
Engine: 5.2 liter V10
Transmission: 6-speed automatic
Mileage: 95,875 mi
Price: $19,895 Buy It Now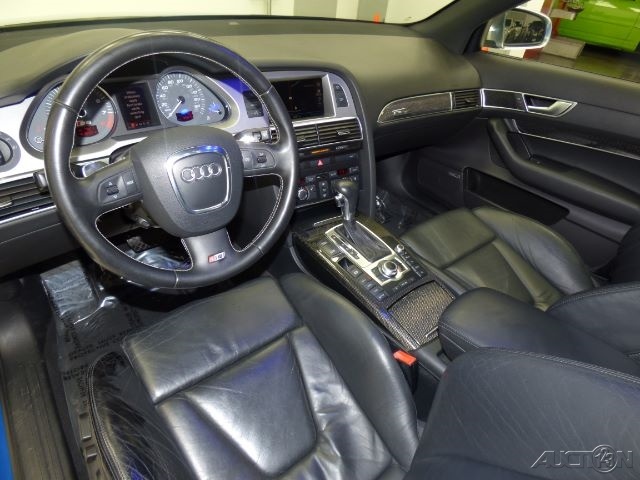 RARE STUNNING S6! 5.2 Liter Lamborghini Powered V10 Motor! Rare Sprint Blue Pearl Metallic with Black Leather with Full Carbon Fiber Trim Accent Pieces. Fully Loaded, Navigation, Distronic, Full Leather Dash ,Rear View Camera, Heated Front Driver Memory Front Seat, Bose Sound System, 6 Disc Cd Changer, Ipod Hook Up , Push to Start ,Xenon Headlights w/ L.E.D Lower Fog Lights. Virginia Inspected and serviced! View FREE CARFAX REPORT and more detail pictures at www.SNAPCARBUYING.com Jump on this deal QUICK! 800-435-SNAP!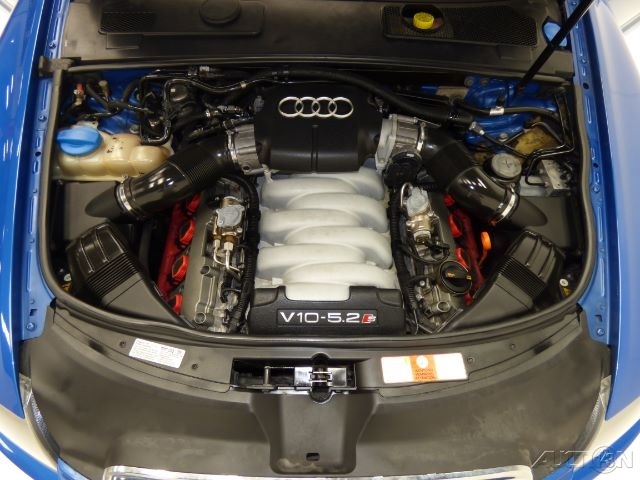 Back to my original point though; look beyond the color, and what do you have? It's a lovely looking package full of gorgeous details and still-modern looking ergonomics. But how long can that package sustain, and will all of those fantastic electronics be the undoing of an entire generation of cars? How many of them will continue to work as the age and mileage increase, or will this car simply be a glitchy Motorola Razor in the not too distant future? I admire the concept of the S6, but even the C5 was too complicated for its own good and I have to wonder if there will come a point soon where these dinosaurs will be all but extinct. They don't have the cool factor of the E60 M5 or the nitch wow of the RS6 and Avant models, so while they're an impressive package I think they'll most likely be relegated to the history books before long.
-Carter