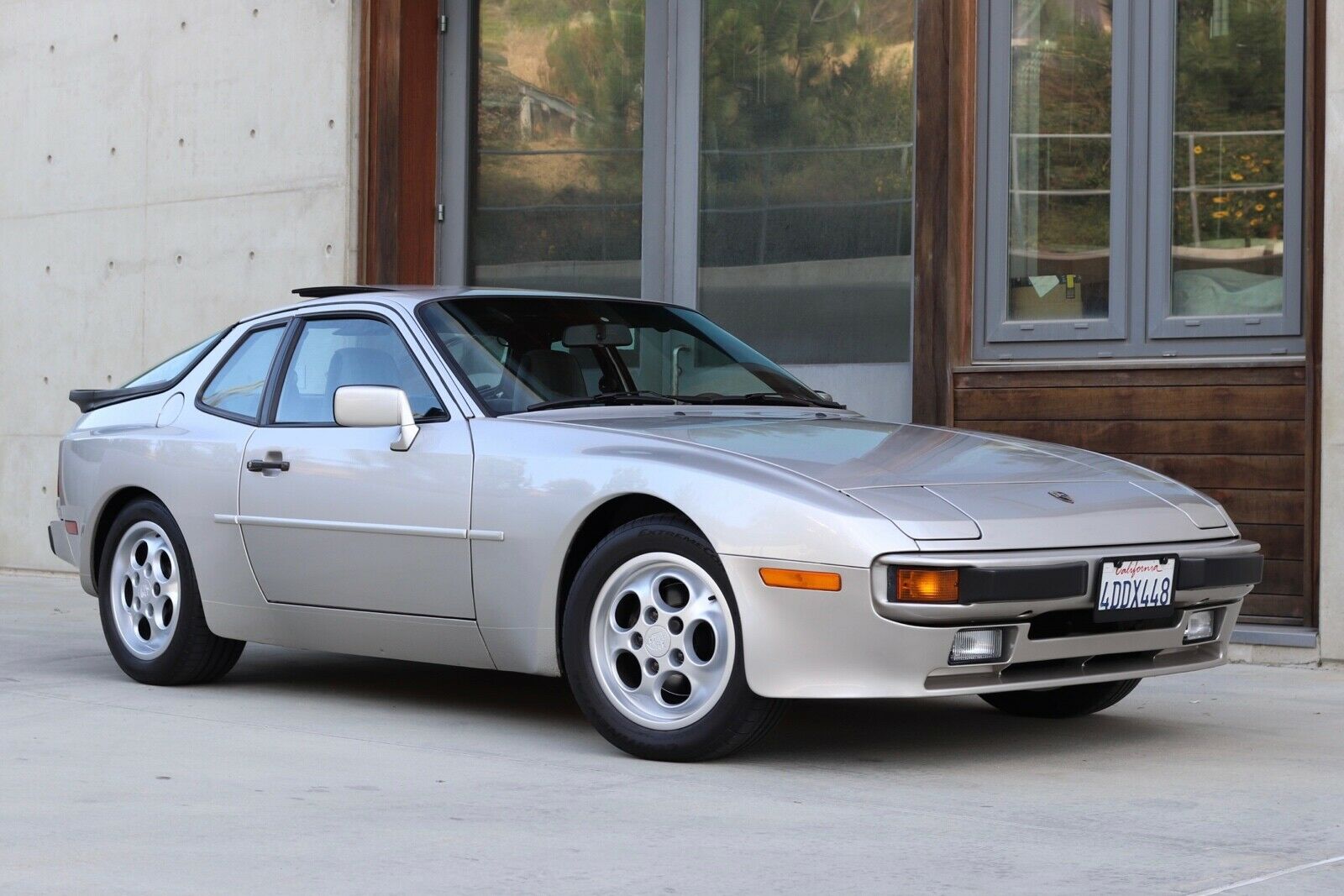 I write up 924s a lot, and the obvious question comes to mind – why not just get a 944, with neater flared fenders and a much nicer interior? It's a very valid question. Indeed, why would you choose a 924 – even a very nice, limited production one – over a 944? The answer is simple. Price.
When the 924S Special Edition was last on the market in 1988, you could stroll down to your dealer and pick one up for around $23,000. If you wanted to step up to the 944 – which offered no practical improvement in performance, mind you, as it was actually slower than the 924S – you'd have to shell out an additional $10,000. In many ways, that gulf of value perception remains today; it's possible to find deals on 944s, but very nice 944s don't come cheap, at least not in asking price.
I've spent considerable time talking about the 924S Special Edition and what a cool package it offered you on the cheap, the 944 equivalent isn't covered much. Often referred to as the 'Celebration Edition', just like the 911 and 924S the 944 received a Special Edition package in 1988. Built to commemorate the 250,000th 911 produced but coinciding with 100,000 944s made, too, Porsche officially referred to the 944's trim as the "Special Edition Package". What did you get?
For $2,437, Porsche equipped your car with option code M757. This gave the car "a unique leatherette/gray-plaid cloth interior, silver velour carpeting, and a commemorative plaque which may be personalized with the owner's name" according to Porsche. You also had to select metallic paint, a $645 charge, in one of two colors; Satin Black Metallic or Zermatt Silver Metallic. Otherwise these cars were pretty well loaded; the antithesis of the lightweight, stripped-down 924S SE. They came with split-folding rear seats, electric sunroof, rear window wiper, and 15″ 'Phone Dial' wheels, along with standard fog lights, central locking, electric mirrors, power windows, power steering, and automatic climate control. Like pretty much every special edition Porsche, these cars were seemingly earmarked for collectors:
5 Comments