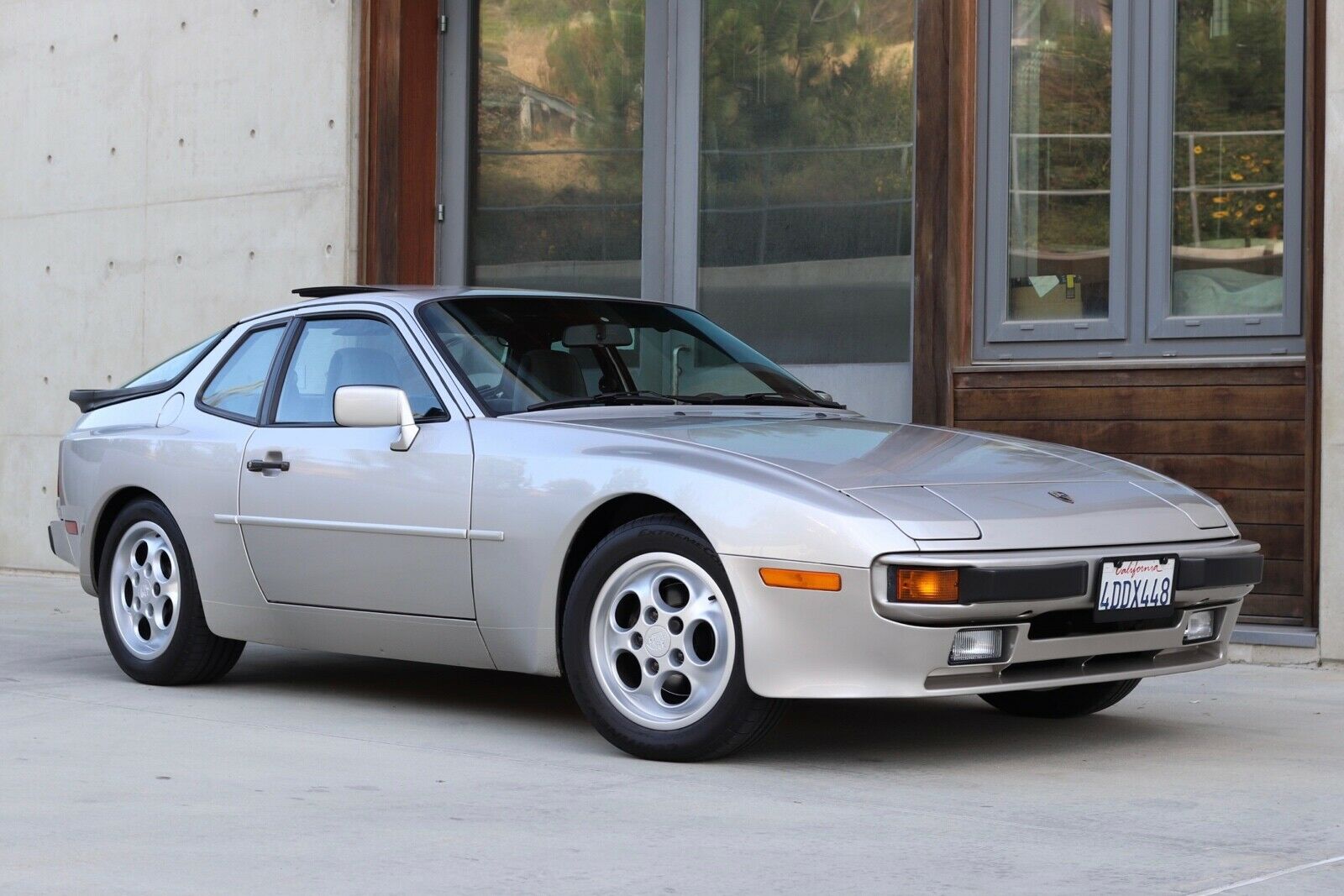 I write up 924s a lot, and the obvious question comes to mind – why not just get a 944, with neater flared fenders and a much nicer interior? It's a very valid question. Indeed, why would you choose a 924 – even a very nice, limited production one – over a 944? The answer is simple. Price.
When the 924S Special Edition was last on the market in 1988, you could stroll down to your dealer and pick one up for around $23,000. If you wanted to step up to the 944 – which offered no practical improvement in performance, mind you, as it was actually slower than the 924S – you'd have to shell out an additional $10,000. In many ways, that gulf of value perception remains today; it's possible to find deals on 944s, but very nice 944s don't come cheap, at least not in asking price.
I've spent considerable time talking about the 924S Special Edition and what a cool package it offered you on the cheap, the 944 equivalent isn't covered much. Often referred to as the 'Celebration Edition', just like the 911 and 924S the 944 received a Special Edition package in 1988. Built to commemorate the 250,000th 911 produced but coinciding with 100,000 944s made, too, Porsche officially referred to the 944's trim as the "Special Edition Package". What did you get?
For $2,437, Porsche equipped your car with option code M757. This gave the car "a unique leatherette/gray-plaid cloth interior, silver velour carpeting, and a commemorative plaque which may be personalized with the owner's name" according to Porsche. You also had to select metallic paint, a $645 charge, in one of two colors; Satin Black Metallic or Zermatt Silver Metallic. Otherwise these cars were pretty well loaded; the antithesis of the lightweight, stripped-down 924S SE. They came with split-folding rear seats, electric sunroof, rear window wiper, and 15″ 'Phone Dial' wheels, along with standard fog lights, central locking, electric mirrors, power windows, power steering, and automatic climate control. Like pretty much every special edition Porsche, these cars were seemingly earmarked for collectors: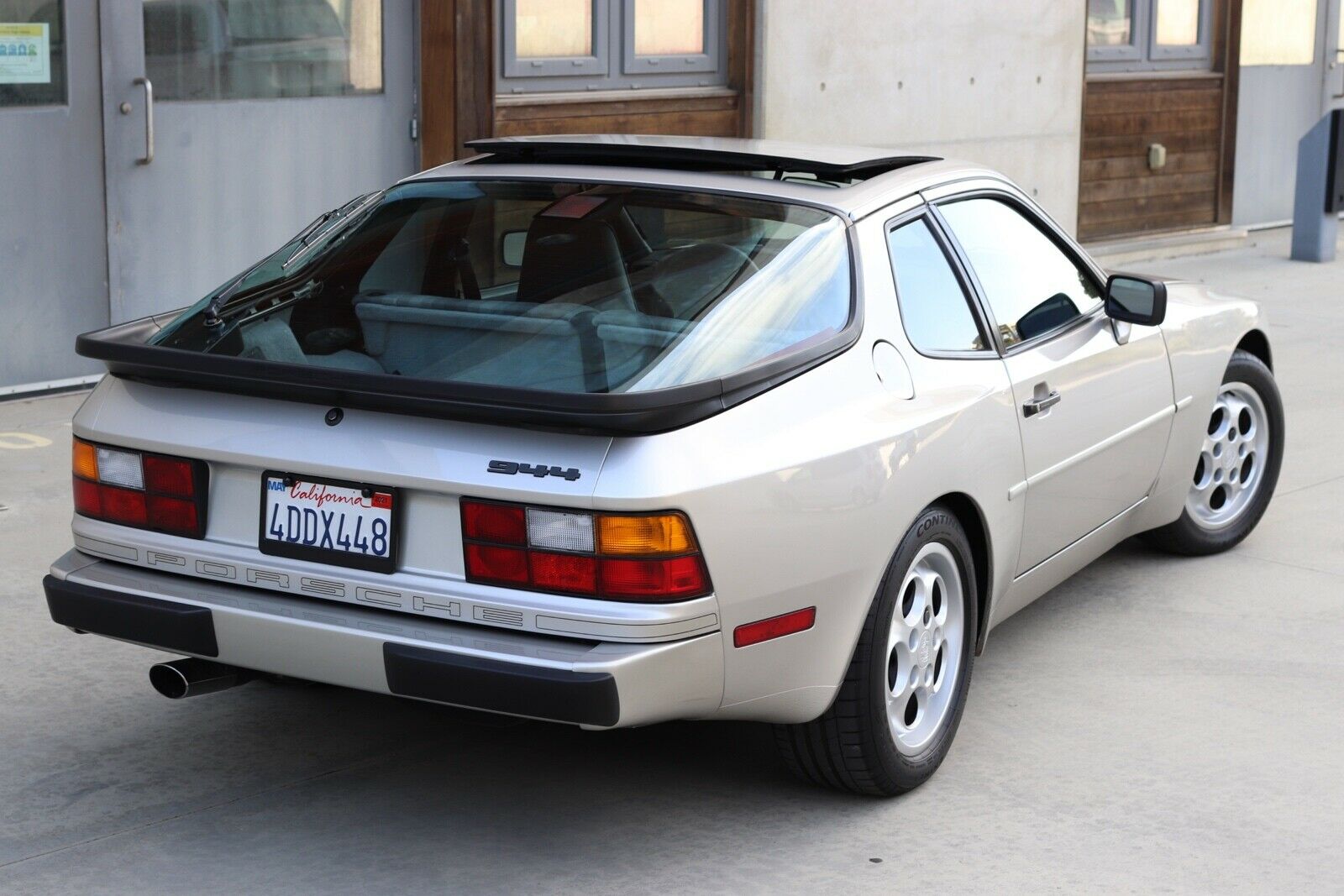 Year: 1988
Model: 944 Celebration Edition
VIN: WP0AB0945JN470338
Engine: 2.5 liter inline-4
Transmission: 3-speed automatic
Mileage: 123,500 mi
Location: La Jolla, California
Price: $16,000 Buy It Now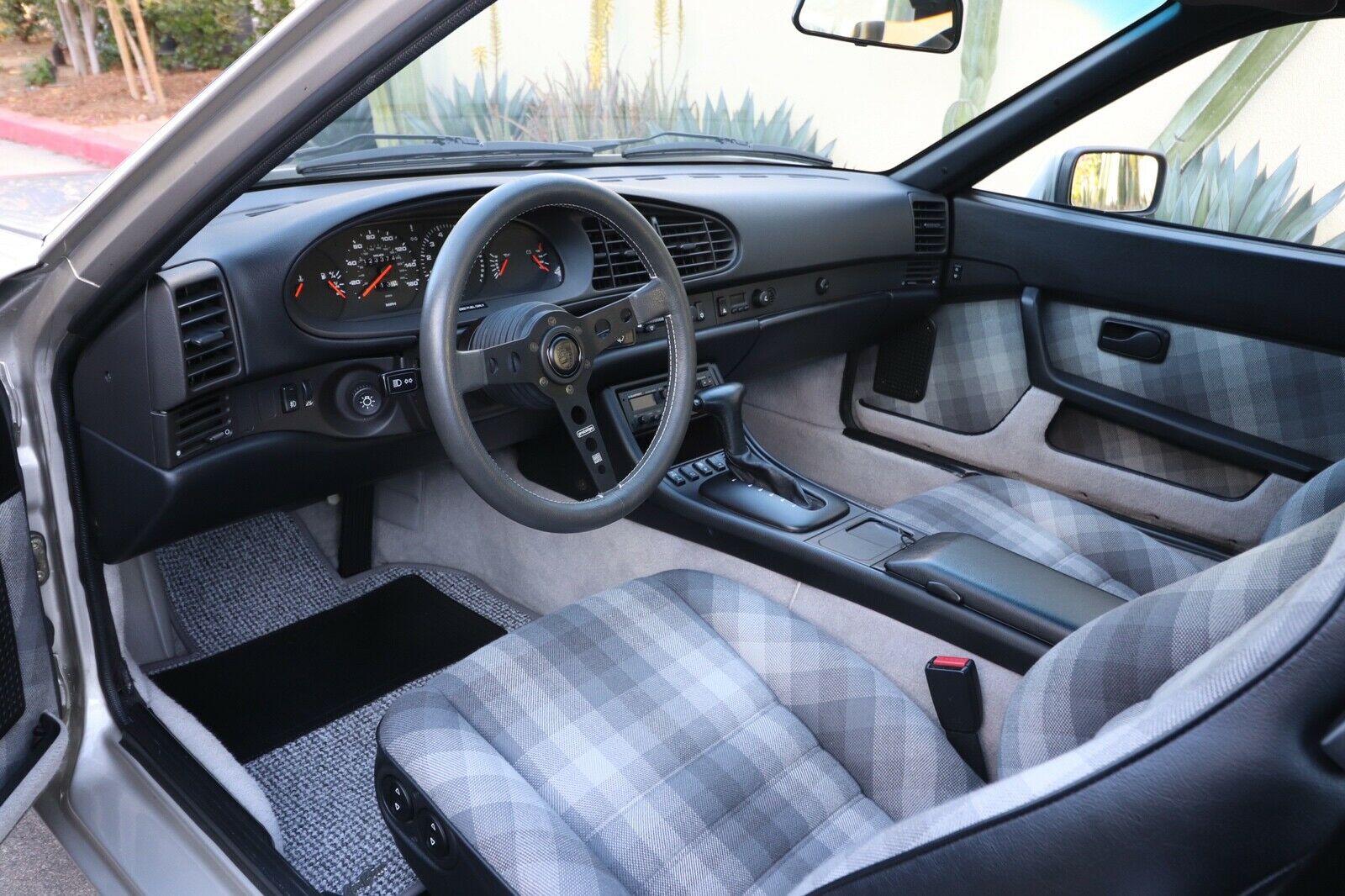 About this vehicle
This 1988 Porsche 944 is an original. The owner has had it for 2 years. The vehicle runs great and is mainly used for weekend drives.
Seller's Notes
Rare Special Edition 944 – 1 of only 500 produced.
Vehicle Details

This Porsche 944 is 1 of 500 special edition models produced in 1988 called the "Celebration Edition". To mark the 100,000th car rolling off the Neckarsulm production line, 500 of these limited edition 944's were produced in Zermatt Silver or Satin Black Metallic (250 of each color). These Celebration models were standard cars brought up to a very high specification, featuring black leatherette, an attractive grey Studio cloth fabric, and grey carpeting. This particular 944 came with a very rare automatic transmission – only a small handful of the celebration editions were optioned as an automatic.

This 944 is turn-key, it needs nothing except for a new home. It just went in for a full service (fluids and regular maintenance items) and it runs great. This car has been extremely well taken care of its whole life; meticulously maintained by the dealership or a certified mechanic. Truly no expense was spared over the years – I have a thick book of all the service records… All of the big maintenance items were done – timing belt, water pump, shocks and etc.

Some of the work over the last year includes:

-New Radiator and coolant hoses (Replaced with Genuine Porsche Parts)

-New Continental Extreme-Contact Tires

-The Rims were professionally repainted with PPG paint

-Fresh Fluids

-New Spark Plugs, Ignition Wires, and Distributor

-New Harmon Speakers – they sound great

The original floormats are included and the Momo steering wheel can be swapped out for the original steering wheel. Pick up in San Diego CA, $16,000 cash – price is firm.

Please message me if you are a serious buyer. Thank you for looking!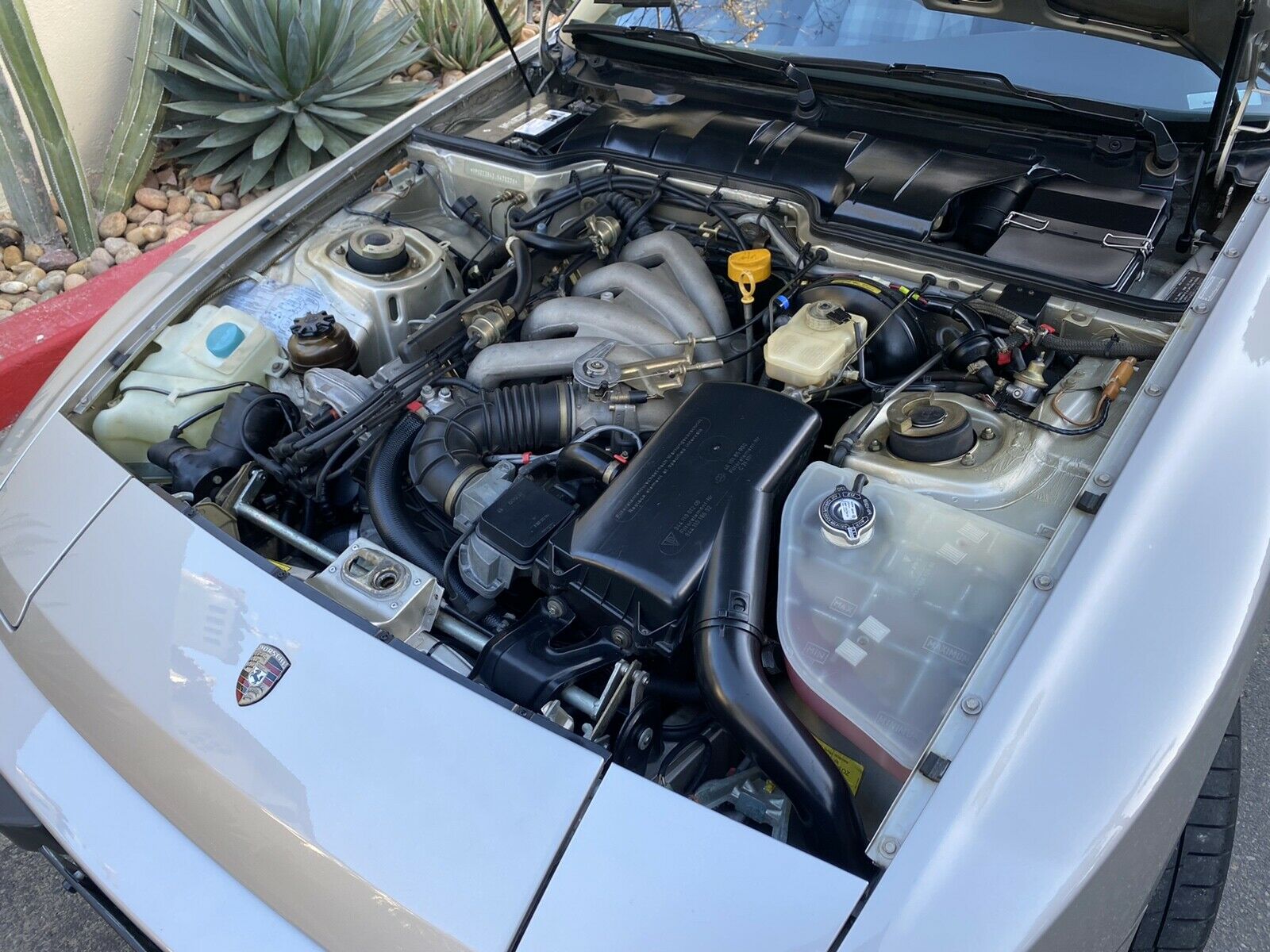 The downside is, of course, that it's an automatic. But there's a lot to like here, from the neat colors of the special edition to the pristine condition. This one looks like a keeper, even though the driving thrills will be lower with the 3-speed automatic. However, in this case that results in a car that is much more attainable; the asking price is not all that outrageous given the rarity and condition. Negotiate it down a few grand and this one looks like a nice car to drive to shows on the weekend.
-Carter