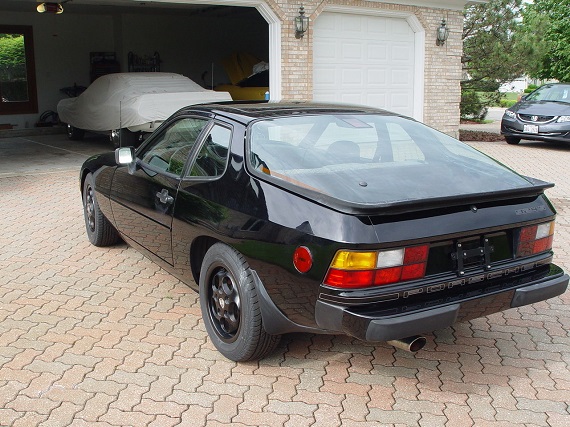 Update 5/25/18: After apparently selling in mid 2016 for $9,500, this rare 1988 924S Special Edition is back on the market with a new seller, 1,400 more miles and a much higher price – now it's listed for $14,975.
Why the enthusiast world hasn't thoroughly warmed up to the Porsche 924S is a bit beyond me, and that's especially true of the 1988 model year. Not only was compression slightly up resulting in 160 horsepower channeled through the rear wheels, but Porsche also signed the model out with a fantastic lightweight special. The 924S Special Edition was also marketed in Europe as the 924S Le Mans; limited to 500 copies in each market, the U.S. models were black only. In classic Porsche "add lightness" style, the 924S SE had manual windows, no air conditioning or sunroof, and they even dropped the passenger mirror off the car. While power didn't increase, the car did get more suspension in the M030 factory Koni suspension and wider 'Phone Dials' in the back with integrated mud flaps. Also lightweight was the interior fabric, which was so thin it doesn't seem to be able to actually cover the seats even on a low mileage example like this: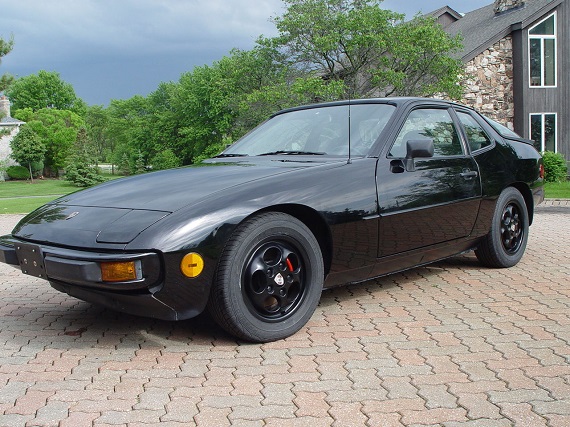 Year: 1988
Model: 924S Special Edition
Engine: 2.5 liter inline-4
Transmission: 5-speed manual
Mileage: 57,400 mi
Price: $14,975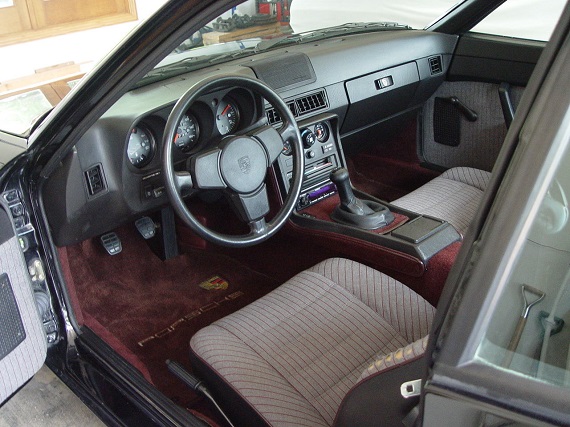 12500$ Shipped with the buy it now.
The car has always been Garage kept, original paint. The pics speak for themselves. Only serious buyers who know what the car is, it is a True 1 out of 500 LeMan's SE editions, factory Koni shocks, 50/50 weight distribution. Call me before you hit the buy it now!! 630-310-2494. Other examples in just about the same condition the sellers are asking in the 20s. Very RARE SE ordered with sun roof, AIR and power assisted steering.
Nowhere will you get such an true excellent example for this price. No mechanical problems or issues. Call!!!

1 out 500 SE US LeMan's editions made. This car is a true 56k mile car, and is in excellent condition.

C02 Equipped Catalytic
C57 Sport Group
160 Cassette-radio Blaupunkt Charleston SQR 26
573 Air conditioner

650 Detachable roof, electrical

657 Power assisted steering

756 Special model 924S USA 1988 LeMans edition USA

990 light weight Seats all cloth that only came on the Lemans SE editions.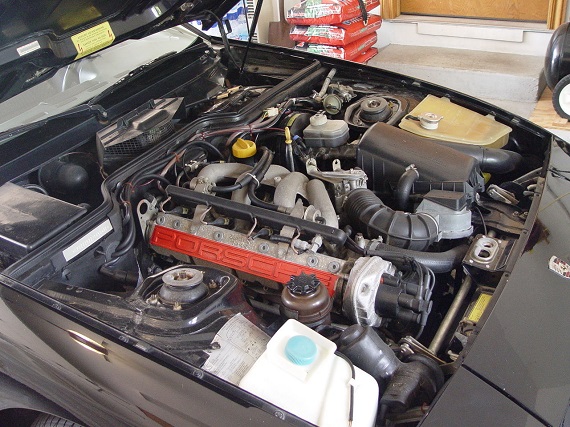 This car optioned many of the weight saving items back in, but for a driver that's not a bad thing as the sunroof, radio and air conditioning will all improve the voyage. Condition appears certainly above average, but the notorious lightweight fabric is showing age. The red brake calipers, black wheels and painted valve cover are all non-stock but pretty easily reversible. The price is pretty ambitious, though, as $12,500. That's about double what many 924S models trade for, and though it's a limited edition lightweight model, the enthusiasts world hasn't really warmed to these cars. If it was closer to $8,000 I think there would be more people interested, but right now it'll be a hard sell. It's always cool to see these 924S Special Editions though and I wonder how long they'll remain a secret.
-Carter