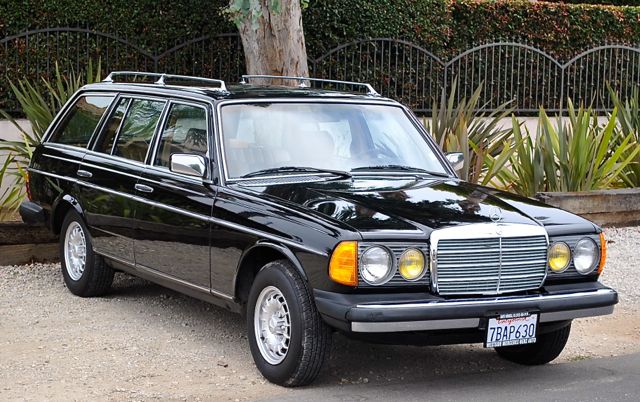 Like a vintage Rolex Submariner or a pair of Persol sunglasses, the Mercedes-Benz W123 is one of those semi-modern classics that exudes good taste. Non-car enthusiasts in the US may view these cars as a bit showy with the Three-Pointed Star atop the grille, but the Mercedes faithful and many other motorists around the world view these cars as a paragon of durability. It's no coincidence you regularly see these cars still out on the road. Given proper care, they are hard to kill. Over 2.6 million examples were built from 1976 through 1985, with just shy of 200,000 being the T modell, or estate. This 300TDT for sale in Los Angeles is looking sharp in black over palomino MB-Tex, a timeless color combination for an equally timeless vehicle.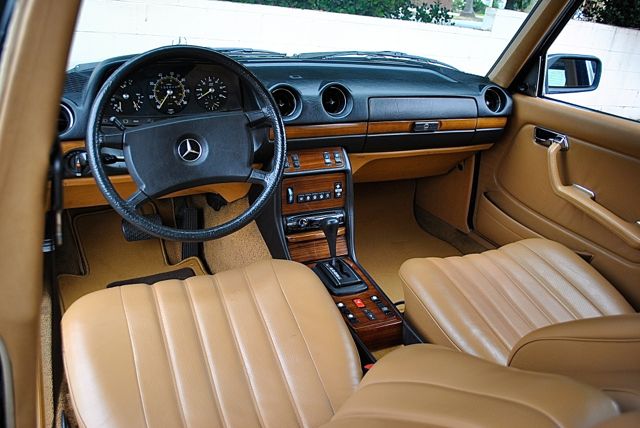 Year: 1982
Model: 300TDT
Engine: 3.0 liter turbocharged inline-5 diesel
Transmission: 4-speed automatic
Mileage: 130,600 mi
Price: $15,950 Buy It Now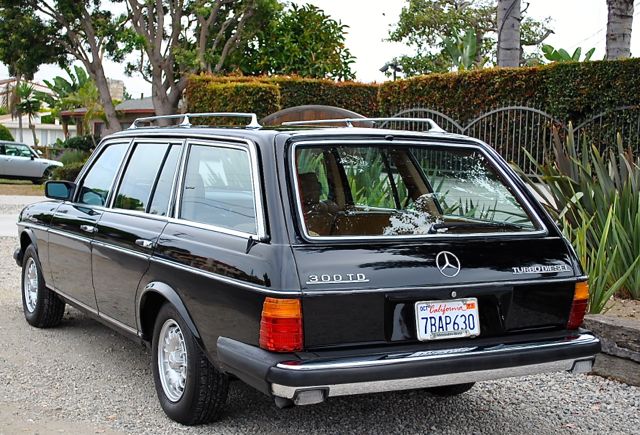 Today i am listing a car for a friend of mine. She has no experience with Ebay and I am helping her out. This is a gorgeous 1982 Mercedes 300TD turbo diesel station wagon. It does have the 3 liter, 5 cylinder engine and it has only 130k miles on it. This wagon is black with Palomino color MB-tex interior. The body and the paint are in wonderful condition. There are no dings or dents to speak of and the paint still shines like new. She mostly kept the car garaged and it shows. The interior is very clean as well, as the many pictures will show.

This car has always been very well maintained and no expense was spared. The last 2 years it was serviced at Westside Mercedes Benz in Santa Monica. Some of the work over the last 2 years include: a new fuel-pump, a new power antenna, rear air shocks, engine shocks, ball joints, drag links, tie rods, transmission mounts, motor mounts, flex disc, all filters, rear brakes with discs and pads, valve cover gasket, new vacuum elements, new window seals on all doors, new door seals, new hood pad, convert AC to new freon and AC service. The AC blows cold. She does have the records for all this work. The car is fully serviced and it runs very well. I would not hesitate to take it across country tomorrow. I could not think of anything it needs right now.

It is a wonderful classic car, which you can drive every day and not think twice about it. It still gets 27 mpg of diesel while cruising at 80-90 miles per hour in comfort. With only 130k miles this would be a great car for a collector. This wagon would also be a perfect candidate for Bio diesel conversion. This way you could drive it on vegetable oil or even free waste oil from restaurants. So far it has only been driven on regular diesel, but I was told, it is a very simple conversion. This is a well sorted, 31 year old classic Mercedes and it will be sold "as is", "where is" and without a warranty. I did upload another 60 pictures and they should describe the car much better than I can. If you have any questions or would like to see this car, please send me a note through eBay and i will get back to you promptly and honestly. Please do have your financing in order and do all your "due diligence" BEFORE placing a bid. I am located in West Los Angeles and either one of us can show the car almost anytime. Thank you for looking at my auction and good luck.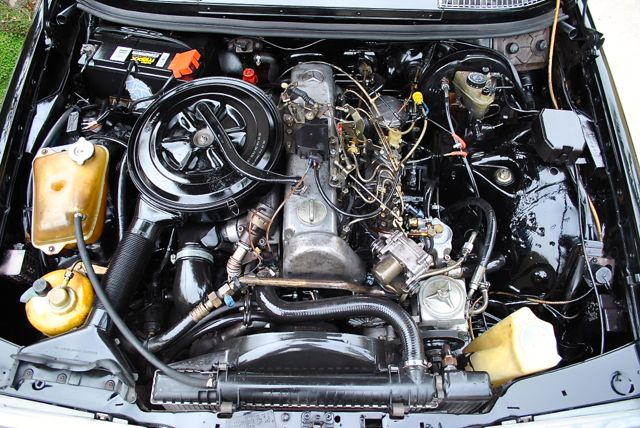 Amongst collectors the Mercedes W123 has made quite a name for itself. It's rare that you find a car with classic looks and everyday usability such as this, but these sedans, coupes and estates perform admirably in the modern world, even if they lack a bit of pace in comparison to modern diesels. We featured a 1985 300TDT in July with 95,000 miles that sold for $13,000. Pushing $16,000, the seller is no doubt being a bit optimistic, as most W123 estates with similar mileage are averaging between $10,000 and $14,000 currently.
-Paul