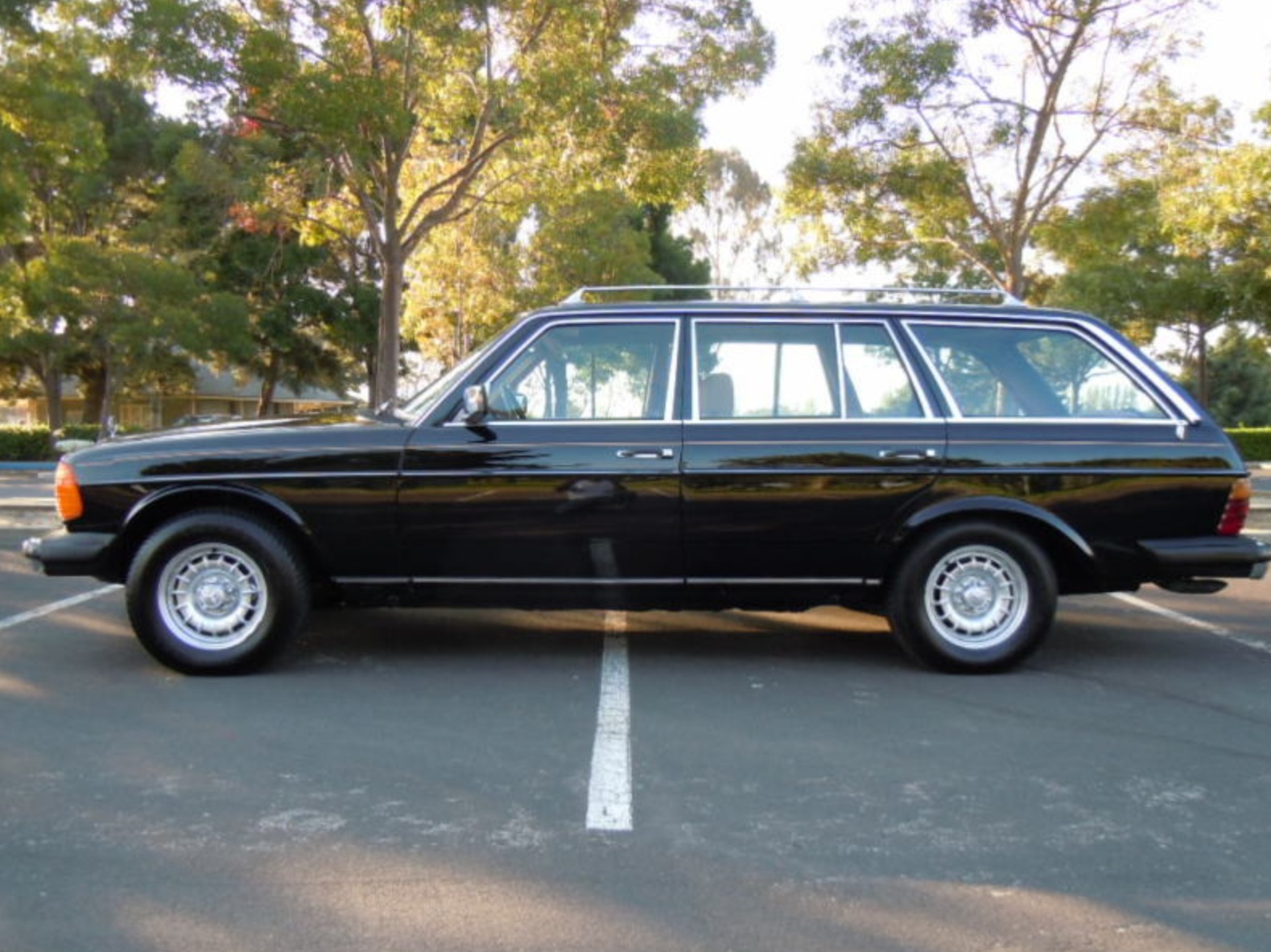 I think it's safe to assume that most of us who read GCFSB on a regular basis are familiar with the Mercedes-Benz W123. Almost 30 years since going out of production, you can still regularly spot these machines on the road. They are about as close to an automotive durable good as we've ever seen. And while some Mercedes-Benzes may be a bit flash, the W123 is rather stigma free. It's a simple, reliable, no-nonsense cruiser. None of the range, save for those with the M110 inline-6 engine, were particularly fast, but all were economical and built to stand the test of time. This W123 estate for sale is a final year example of what has become a legend in its own time.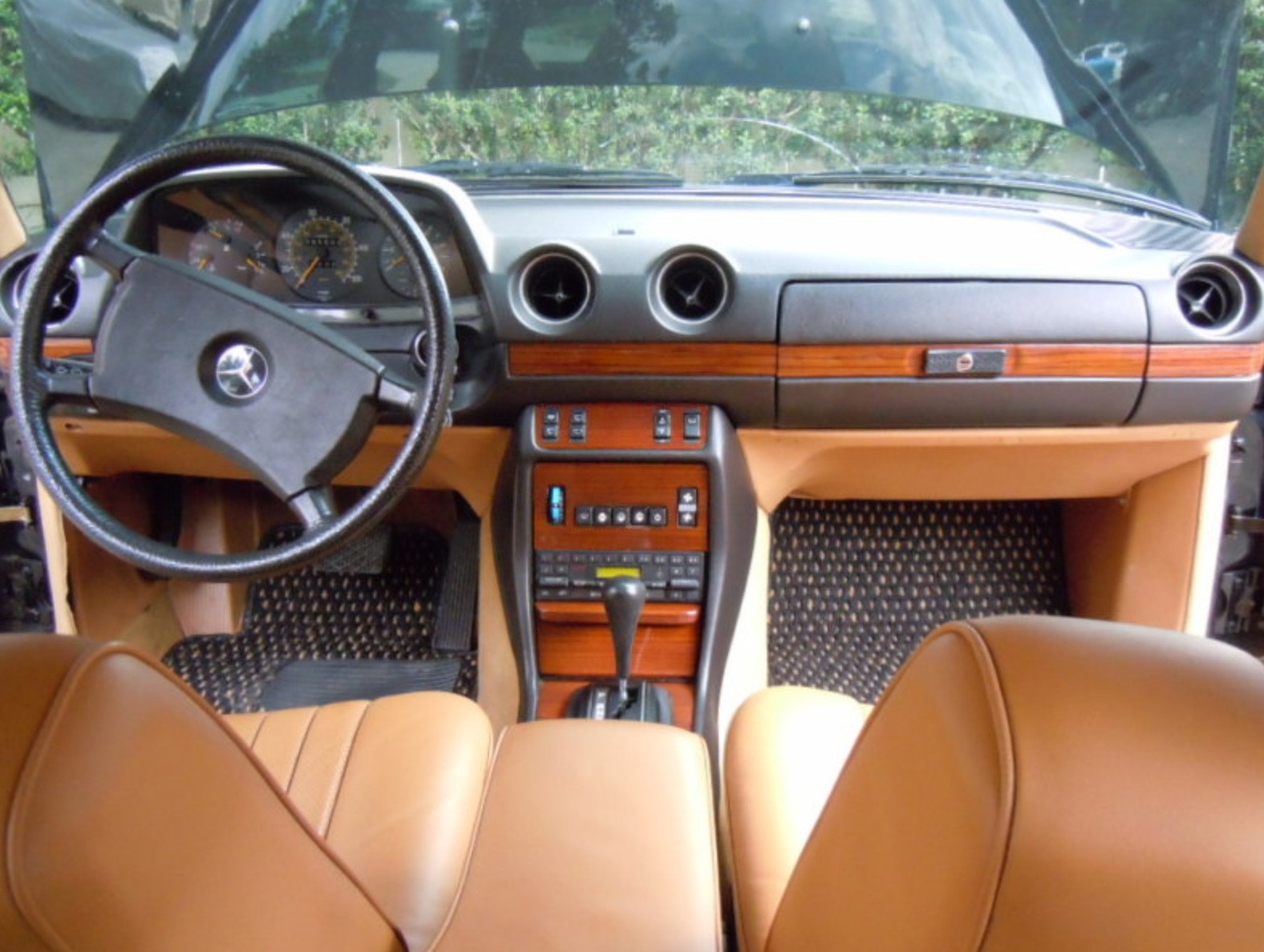 Year: 1985
Model: 300TDT
Engine: 3.0 liter turbocharged inline-5 diesel
Transmission: 4-speed automatic
Mileage: 95,500 mi
Price: Reserve auction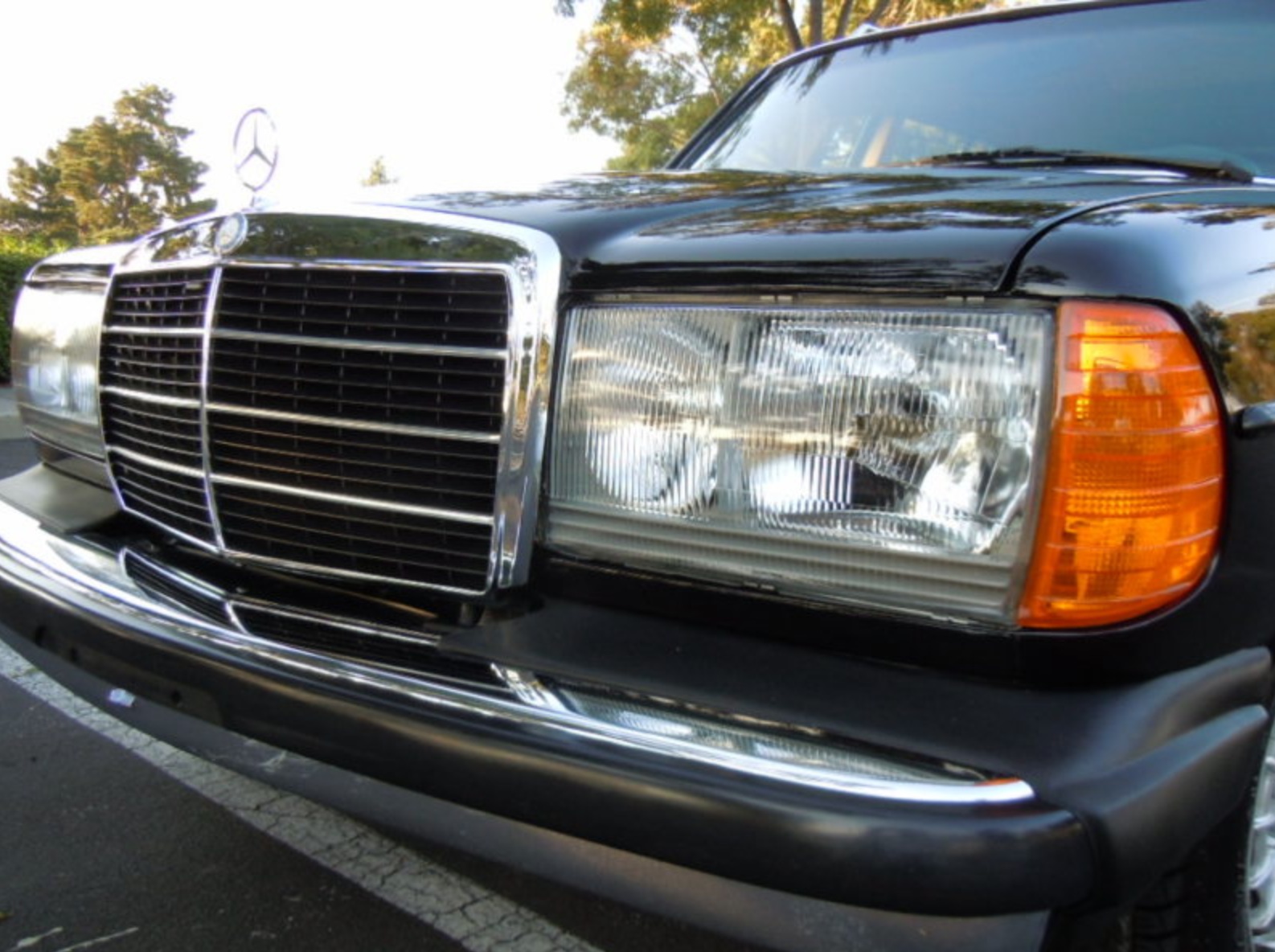 For sale is a beautiful 1985 300TDT in very nice condition, inside & out. It is a documented, low mileage car that has never lived in the snow, and thus has "O" rust from the salted roads. This vehicle lived in Texas & Florida before coming to rest in California. I have owned this beauty for less than a year & have driven it very little. I need to thin out my large diesel herd, so I thought I would start with the prettiest one first.

The exterior is beautiful with only the drivers door & fender being repainted at some point(MB 040 paint). There are some door dings & light scratches which do not show in the pics. If you wished, paintless dent removal could have the exterior looking brand new. The rubber, chrome & glass is excellent. The interior is excellent with the leather seats looking almost new, with very little wear. The headliner is excellent with no rips or tears. The carpet is clean & w/o tears, but there is fading in the rear compartment. The dash is perfect, w/o a single crack!

The car starts, runs fine & the trans shifts normally. The only thing I have done to this car is change the oil, & repair some items that were not working or broken. Everything works except the A/C, as it blows warm air. Possibly a new compressor is needed. I've tried to give an accurate description, but remember that it is a 28yo auto. Other wear items may need to be replaced over time. Please feel free to contact for any additional info or pics.

PLEASE NO LAME DUCK BIDDERS!!!!!!!!!!!!!!!!!!!!

ONLY BID IF YOU HAVE FUNDS IN HAND!!!!!!!!!!!!!!!!!!!!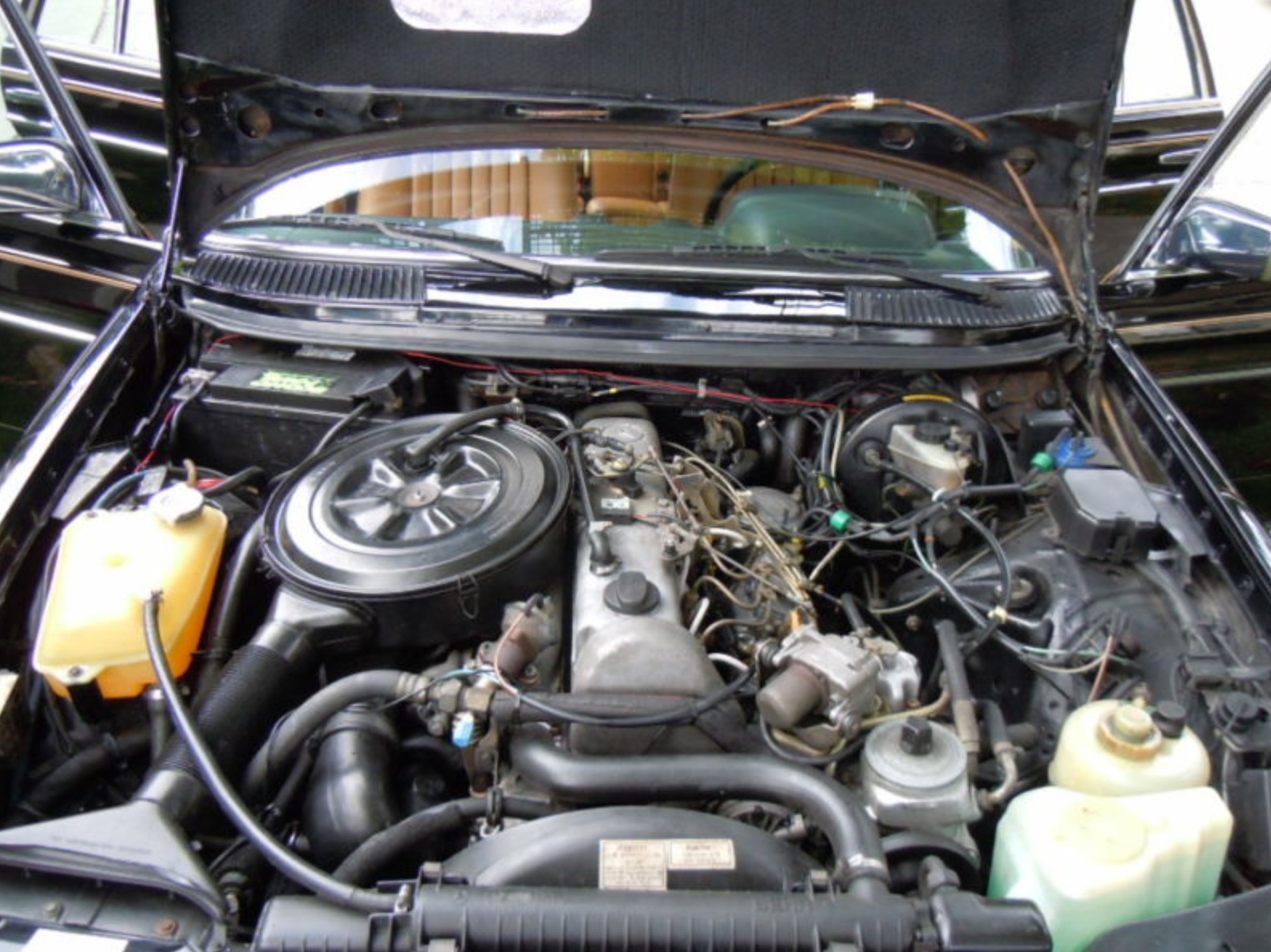 Today, even W123s closing in on 200,000 miles can command princely sums on the used market, provided they have the right combination of condition and equipment. This 300TDT has spent its years in warm climates and hasn't even broken 100,000 miles yet, which, in W123 years, you could consider a baby.
We've seen a few clean W123 estates pull anywhere between $12,000 and $15,000 as of late. While some people might think that black gives off a bit of that hearse vibe, I like it, especially with the palomino interior. It's getting harder to find these cars with under 100,000 miles, especially the estate variants, as they are the workhorse of the bunch. I'd suspect this one, given the color combination, condition and mileage will probably bring somewhere close to $15,000, given the current market.
-Paul