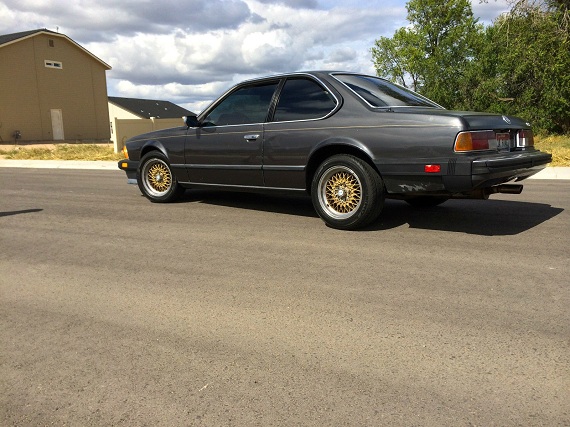 Bored? Inspired by our "Shark Week" and Reader Ride – Callaway Turbo features? Well, here's a double heap just for you then. Today we have not one, but two shark projects. The first is a mega-mile but uber-rare Callaway turbo 633 that was reportedly installed at the dealer; the second, a gutless M6. Could you make one crazy beast out of the duo? It may just be worth the shot for the right handy person. Let's look at the Callaway first: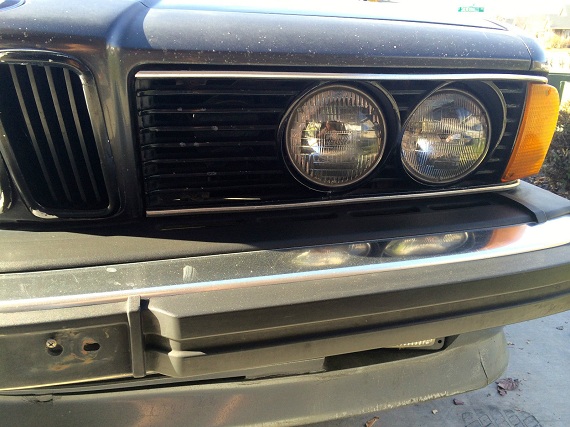 Year: 1983
Model: 633 CSi
Engine: 3.2 liter turbocharged inline-6
Transmission: 4-speed automatic
Mileage: 275,000 mi
Price: $2,400 Buy It Now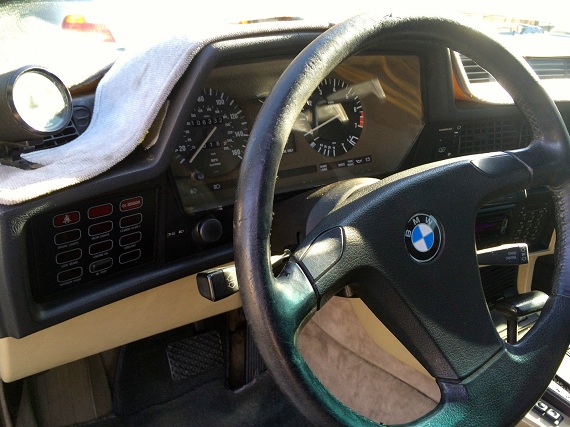 Up for Sale is a 1983 BMW 633 CSI with a dealer installed Callaway turbo system. It has a tan interior with Recaro front seats and black leather rear seats. The odometer says 106k miles as it was swapped in from a different car. Car also has original Gold 16" BBS wheels.
I have spent dozens of hours and over $1500 in parts/service alone.

Paint and body need a bit of work in various places. Hood and truck were resprayed metallic green (why green i do not know) Will need new front tires again after an alignment.

The car starts right up, runs and drives well
Automatic transmission
Magna Flow Exhaust
Brakes in good shape
Newly tinted windows
Full sized spare
Engine runs a bit rich at the moment
Cabin heats well and blower fans work.
Front and rear windows work as does the sunroof
Aftermarket radio with iPod connectivity
Located in Boise, ID 83709
Need it sold to cover a family members bills and its just taking up space.
USA bidders only
Buyer is responsible for arranging shipping
No returns or warranty, sold as is

Here is a list of the items recently serviced and repaired.

New fuel filter
New Fuel injector o-rings
New distributor cap and rotor
New Water Pump
New thermostat
Coolant flush and bleed
New Battery
Valve cover gasket
Oil Change/filter
New tires
Spark plugs
New speakers
Brake, differential, and trans fluids flushed/replaced.

Here is what I feel still needs to be serviced at some point in the near future.

Front end alignment
Oil pan gasket
AC service
Recover front seats
Repaint

Please ask all questions before bidding. All sales are final. Paypal deposit as soon as auction ends. Full payment due in 3 days. Buyer responsible for all transport cost's.

Thank You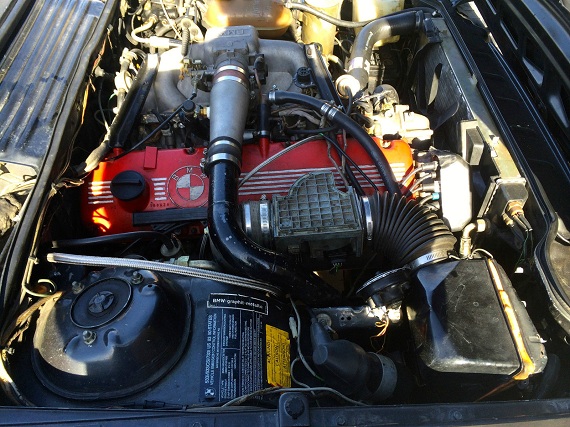 Well, if there were ever any questions about the longevity of a Callaway turbo kit, this car seems to answer them. With a reported but not-particularly well explained 275,000 miles this car must certainly be one of the farthest driven Callaway turbos ever. If there are questions about how far this car has gone, though, the state of the exterior seems to verify that answer as "a lot". And, by the looks of things, they haven't been particularly friendly miles. The car also wears some popular semi-aftermarket BBS RA alloys, and all of this strange love is available for the low-low price of $2,400. What do you do with it? How about swapping all of the good items over to this M6?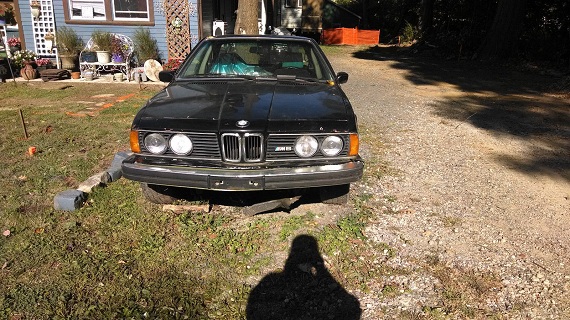 With significantly less miles on the clock but missing the signature S38, nearly all of the value is gone out of this M6. Despite being in a fair state of neglect, the body appears reasonably straight and the interior not horrible. Obvious needs – outside of the drivetrain – are some non-TRX wheels, a front air dam and a whole bunch of detail hours. Despite this, the car is offered at no reserve with a low opening bid: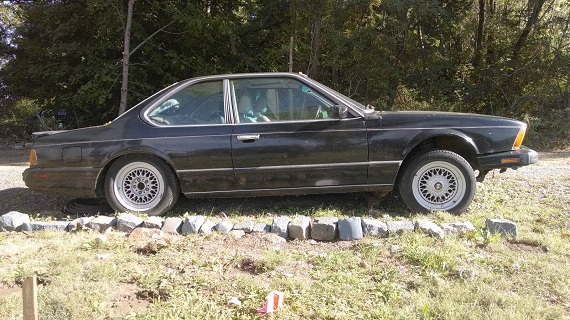 Year: 1988
Model: M6
Engine: None
Transmission: None
Mileage: 83,811 mi
Price: No Reserve Auction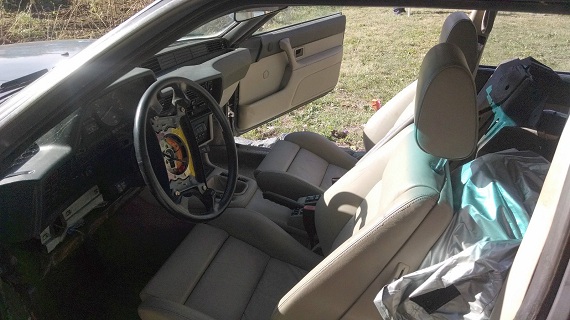 1988 BMW M6 FOR PARTS HAVE NO ENGINE OR TRANSMISSION SELLING THIS CAR FOR A FRIEND BOUGHT FROM MARSHALL'S AUCTION MANY YEARS AGO NO TITLE ONLY MARSHELL AUOTIN PAPER'S WAS GOING TO BE A PROJECT BUT HAVE NO TIME OR MONEY TO COMPLETE THE CAR SO THE CAR IS BEING SOLD AS IS CAR IS LOCATED IN NEW ROCHELLE NY. CAR NEED TO BE PICK UP 3 DAYS AFTER THE AUCTION IS ENDED.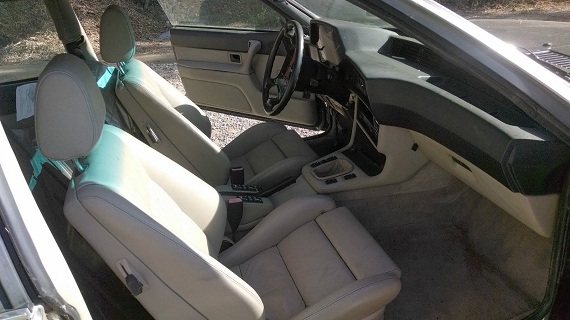 Okay, so neither of these cars will be an easy project; but with clean M6 values pushing into the $20,000 range, it makes me wonder if it would be worthwhile to attempt to resurrect that beast on it's own. Buying and installing a clean S38 would pretty much price you out of the market, but I bet you could get a S54 in there without much work….or, say, a Callaway turbo 3.2. Granted, it wouldn't be as monstrous as the late Dinan turbo M6s, but between the two cars you'd have most of the components to make a quite neat ride on a budget. It wouldn't be original, it wouldn't be easy, but aren't these two cars worth saving? I hope for someone, they are!
-Carter