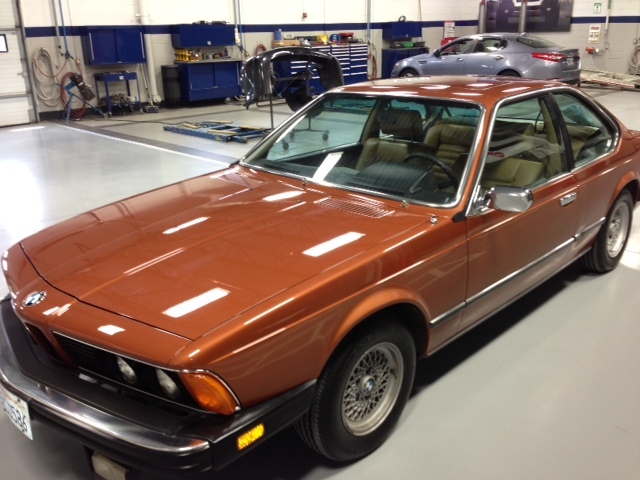 Shark Week gave us all a chance to look back in appreciation at the various iterations of the E24 6 series coupe. These luxury coupes of the late-70s and 80s remain excellent opportunities for buyers to experience a combination of performance and refinement for pretty reasonable costs. Here we have an early example of the series that appears very well maintained and in an unusual color: Topaz Brown. In 1979 the 633CSi replaced the 630CSi as the entry level 6 series in the US market and featured a 3.2 liter engine that produced 181 hp.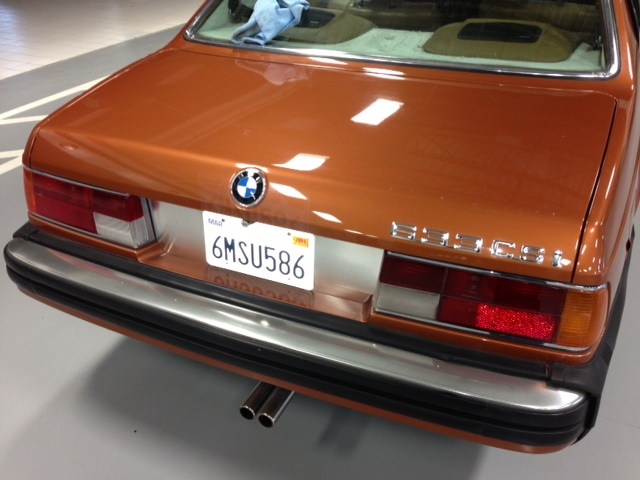 Year: 1979
Model: 633CSi
Engine: 3.2 liter straight-6
Transmission: Automatic
Mileage: 71,199 mi
Price: Reserve auction (Buy It Now $13,500)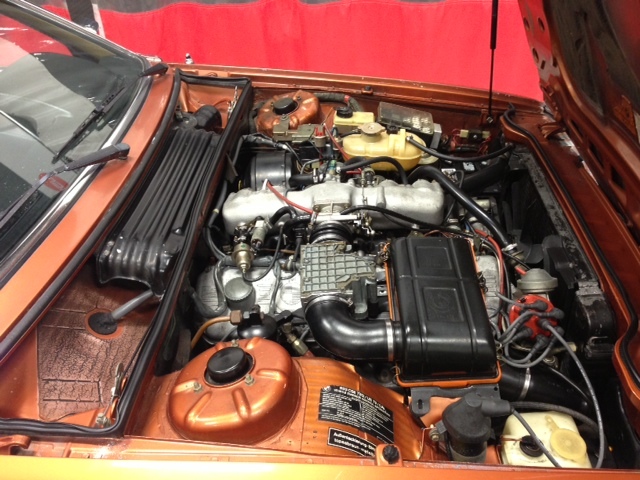 1979 BMW 633 CSi

Up for sale is my 1979 BMW 633 CSi. Simply elegant. Imagine the smell of supple leather and the warm breeze as you drive with the roof and all four windows open. A magnificent touring coupe.

It has just over 71,000 original pampered California miles. This car has been a lifelong "garage queen" which was originally ordered and purchased in Beverly Hills in the extremely rare color of Topasbraun, or, Topaz Brown, which is a bit of a misnomer, given that the color is really a metallic orange. The paint is mostly original, with the exception of the hood and roof which I had expertly matched and painted by the highest quality autobody shop in Rhode Island, AutoPaintRI. For whatever reason the hoods and roofs of these cars (I owned a low mile 1989 model once, same thing) are prone to fading.

This car has four new Michelins mounted on the original 14″ crosslace pattern BMW Mahle alloy wheels.

Its engine compartment is immaculate as you can see.

It has the original toolkit and all of the tools remain unused.

It has the optional original Bosch driving lights which have the integral bumper mounted stone guards.

Exhaust system is up to date and finished off with chrome tips.

No cracks on the dash and the interior is not faded, and the original leather seats are in amazing condition.

Sunroof works perfectly, opens and tilts.

It has the original carpets, headliner, interior, and the trunk compartment is in amazing condition. Spare has never left the car, an original Michelin tire mounted on an original Mahle wheel. This rare "big coupe" has always been immaculately maintained at the BMW dealer, and has always been garaged. These cars were more than $35k in 1979. It has the high quality original leather interior in tan, all the power options – locks, windows, AM/FM Blaupunkt radio, air conditioning, e.g.

All of the following service is up to date:

· Brakes
· Battery
· Alternator
· All fluids changed (oil every 2500 miles, trans fluid, transaxle, rear end, brake fluid flush, e.g.)

I am relocating soon and won't have space to store my cars. This vehicle needs absolutely nothing but a new fanatical owner or BWW enthusiast. It comes with all of the manuals, keys, e.g.

This vehicle is in Rhode Island and is sold as-is, where-is, with no warranty, expressed or implied. I am a private owner, not a dealer. Rhode Island does not issue titles for cars of this age but I have copy of previous California title and current Rhode Island registration to show proof of ownership.

These cars are beautiful, elegant, extremely well made and this is one of the finest examples of an E24 you will find. These are the next classic BMW's to skyrocket in value and just look at what the earlier versions (2800, 3.0 Cs, e.g.) of BMW's "big coupe" are going for. The original design of this car came Paul Bracq of BMW and Wilhelm Karmann, whose company launched various pioneering designs for Porsche, VW and BMW, drove one of these himself. The first batch of these "E24's" had bodies built by Karmann before BMW took production in house).

This is famously considered one of the most elegant and timeless designs of all time, and it is very hard to find such an example which has been pampered. I require a nonrefundable deposit of $1000 immediately via PayPal at the conclusion of the auction, with the balance due in the form of a bank check in five business days. This car is a bargain which will only provide enjoyment and capital appreciation in the years to come.
The 633CSi isn't in quite the demand of the top of the range M6 or 635CSi, but that just means a lower cost for a car that still should be capable of providing plenty of enjoyment. While I'm sure most of us would prefer this car with a manual transmission, an automatic provides for easy touring that is part of the appeal of a car like this, and on a non-M edition certainly shouldn't be viewed as a deal-breaker. Bidding is currently at $6,100 with the reserve still on and a Buy It Now price of $13,500. I expect bidding to come up a bit, and while the Buy It Now price is perhaps on the high end for a 633CSi with nearly 72,000 miles, given the rare color and apparent condition we might see that number eclipsed.
-Rob