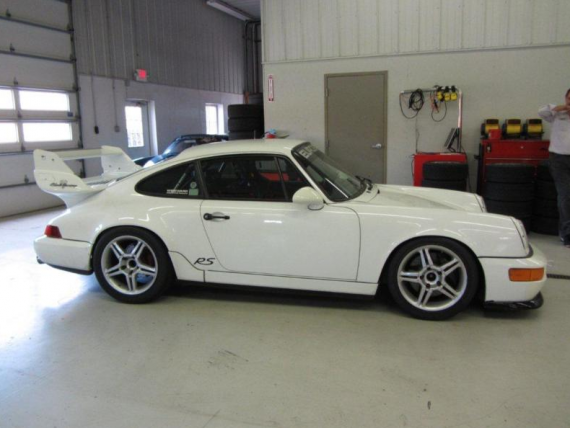 In these days of streets crowded with Porsche SUVs and "sedans," it's crazy to think that 20 years ago Porsche was barely selling 4,000 cars in the US. With the four-doors doing all the breadwinning, Porsche gets to make it rain with seemingly endless variations of the 911. In 1992-3, however, they were just trying to figure out how to stay afloat. A large part of the magic surrounding Porsche as an auto manufacturer is their ability to stick to what they do best regardless of how much naysaying surrounds them.
The 1993 911 RS America is a perfect example of this. In the face of impending doom, they released a stripped 911 ready to race. And unlike modern-day special editions, this one actually cost $10,000 less than a standard Carrera! Only 300 were made and, though rare, many were properly used on the track. Today's example appears to be one that has spent most of its miles on circuits, the seller specifying that it "can be registered for street use" and its possession of aftermarket wheels and a huge double-tiered wing. History of use aside, this RS gets major bonus points for being the FIRST ONE EVER PRODUCED. That's right: serial number 001.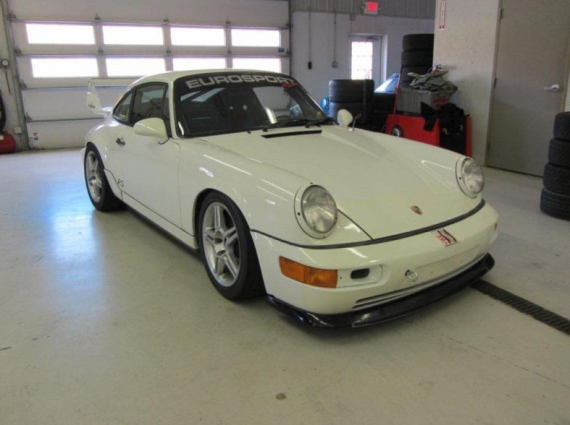 Year: 1993
Model: 911 RS America
Engine: 3.8l flat-6, 300 rwhp
Transmission: 5-speed manual
Mileage: 30,600
Price: $135,000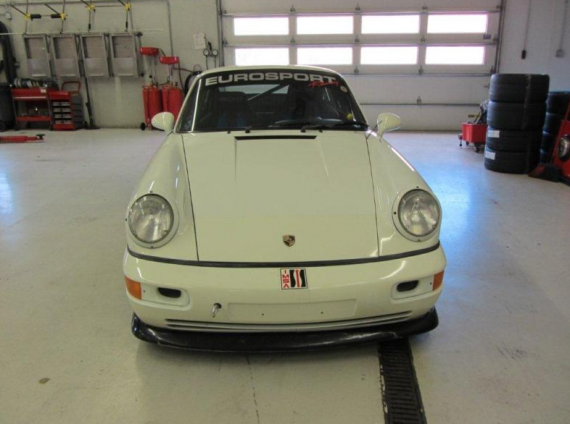 1993 Porsche RS America – #001

Production date 2/12/1992

First RS America ever produced – Serial #001

#WP0AB2968PS418001

Currently about 30,600 miles

Car can be legally registered for street use. Many original parts except seats, including suspension, fuel tank, and original wing. Fresh 3.8 and has near 300hp rear wheel horsepower. Dyno sheet is available. Car is great. Two noted exceptions – front right wheel arch has small ding and rear bumper probably needs replacing due to exhaust leak which damaged part of the bumper cover.

Grand Prix White
All black interior
Limited Slip only (no sunroof or A/C)

Very nice original Factory paint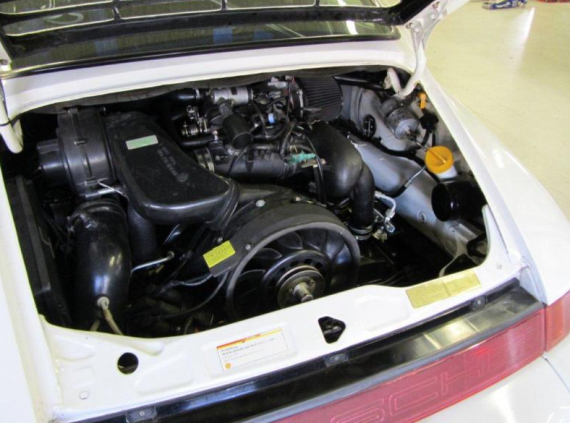 The owner's modification and track use of such a historical car is brazen and – I think – awesome. They were made to race and he bought it to race, so hats off to that. I'm sure there are many Porschephiles out there pulling their hair out though, imagining what this car could go for with no track miles or modifications. Well, this owner makes the way of the honey badger and does not care one bit. He's still looking to get $135k for it, no small change for a 20 year-old stripper. Car, I mean. I'm sure the right collector could put it back together factory-new and drool over "001" all day, but it seems like a more appropriate use would be to go flog the hell out of it in front of admiring eyes at your next local Porsche track day.
-NR