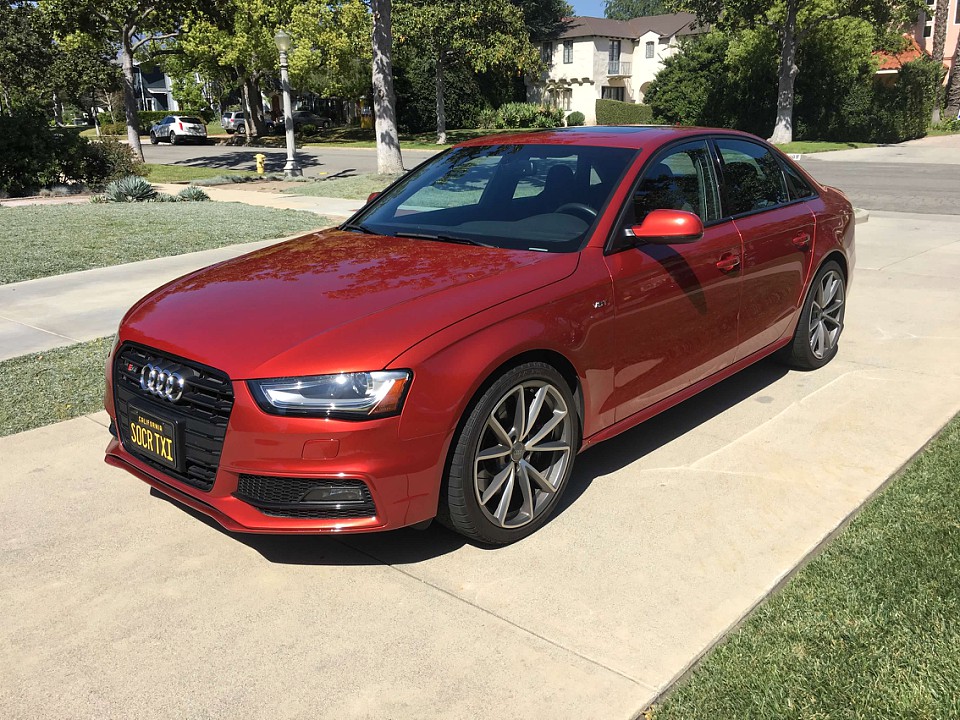 Just the other day, an old car friend of mine contacted our group of enthusiasts with an interesting challenge. He currently owns a Nissan 370Z, and while he really likes the car he's got a family and needs something a bit more practical. So he queried the group; what car should he get in the $40,000 range that was special, fast, had 4-doors and a manual transmission?
Several thoughts came to mind, and I'm sure that everyone's head is already spinning like mine did. While immediately several went to BMW M products like the E39 M5, I had an alternate suggestion which also considered where my friend lives – New Hampshire. 'What about the Audi S4?' I suggested. He admitted had hadn't thought of one, in part because he previously owned a S4 – in his case a B5 – and didn't love the driving experience.
Well, since the S4 has come a long way since the 1990s in power, technology, size and driving experience. And what has emerged is a very impressive all-arounder which flies under the radar. The supercharged V6 in the B8 gave a healthy 333 horsepower an Russian steppe-flat torque curve with 325 lb.ft available from 3,000 rpms straight through 5,250. This power could be channeled through two increasing rare options to find in electronics-heavy cars – a manual gearbox and a sport differential. Okay, 333 horsepower doesn't sound outlandish in today's world. But as with fast Audis of the past, the B8 and 8.5 made efficient use of that power and putting it down on the ground, making them capable of 4.4 second 0-60 sprints and a 13 second quarter-mile. This is a car which punches above its weight class, capable of embarrassing unsuspecting muscle cars.
Yet it retains its luxury-oriented character and go-anywhere all-wheel drive options, along with the practicality of offering 4-doors. And like 'Q-Ships' from the past, outside of a few extra exhaust ports and slightly flashier badging, most people would be hard-pressed to differentiate this serious performance package from the normal A4 wrapper. But that doesn't mean that this car has to be boring, and you could select a few beautiful exterior colors such as this Volcano Red Metallic example: