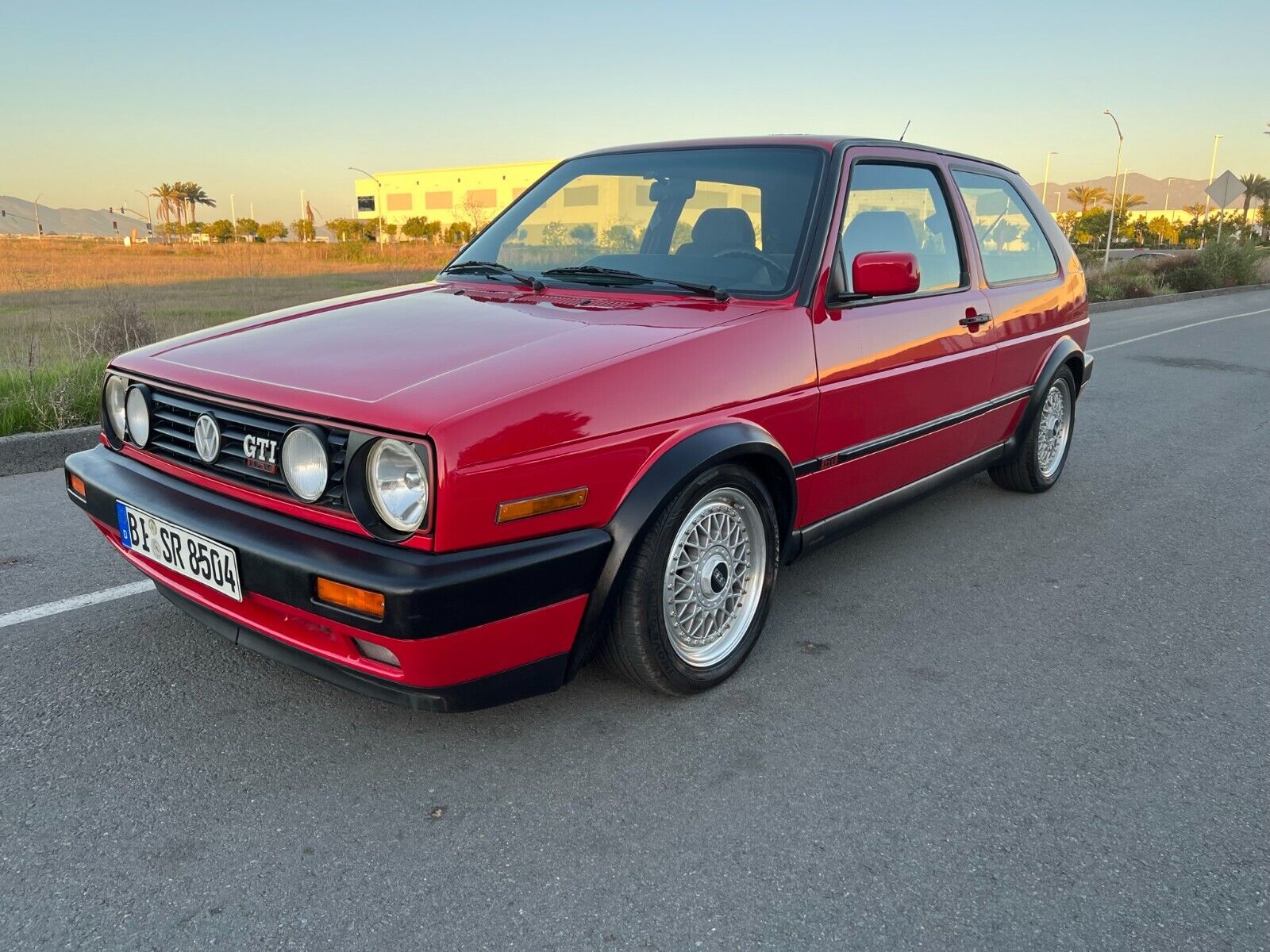 The 1991-1992 GTI followed the same basic recipe as the 1987 model the double-overhead-cam motor was introduced in, but everything was turned up a few notches. Starting in the mid-1990 model year, all US-bound A2s received the 'big bumper' treatment; new smooth aerodynamic covers front and rear. To help to differentiate it a bit, the GTI's blackened arches were widened. Filling those arches were new 15″ wheels from BBS. The multi-piece RMs were lightweight and the perfect fit for the design, echoing other contemporary class-leading sports cars such as the M3. Volkswagen color-coded the mirrors and rear spoiler to match the car, as well, and the GTI got a fresh face with more illumination; quad round lights filled the grill, and foglights were integrated into the lower bumper. Prominent GTI 16V badges still encircled the car.
Power was up to match the heightened looks. Now with 2.0 liters of twin-cam fun, the 9A in the GTI produced 134 horsepower at 5,800 RPMs and 133 lb. ft of torque at 4,400 RPMs. Coupled to the close-ratio 5-speed manual, that was good enough to drop 0-60 times below 8 seconds. That may not sound like much today, but at the time it was another league of performance compared to the typical economy car. Holding you in place were the same heavily-bolstered Recaros that special editions like the 'Helios' 1989 Jetta GLI Wolfsburg had enjoyed.
It was a recipe for success, but these cars were also relatively expensive in period, and fell into the global recession time frame which affected sales of nearly all European marques drastically. The general consensus is that around 5,000 of the last of these GTIs were imported, putting their rarity on the level of the M3. But because they weren't M3s, there are far less around today to enjoy and few turn up in stock configuration for a myriad of reasons. This example is far from perfect, but its rarity means that the price…well, you'll see.
9 Comments