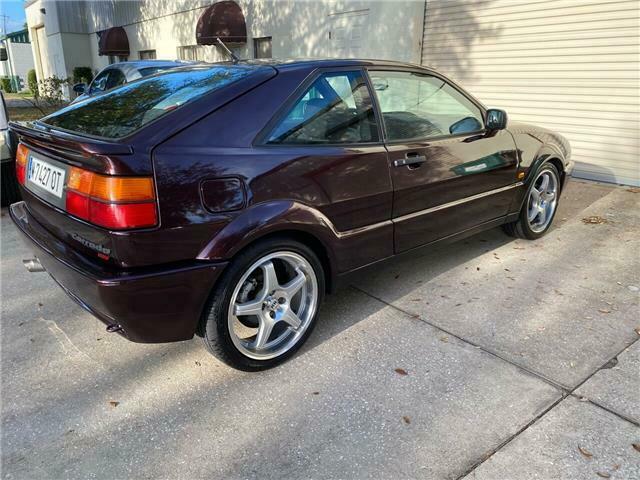 Back in 2020, I took a look at a European-market Corrado G60. While it was pretty similar to the North American-specification drivetrain, there were subtle differences that set it apart from the US versions:
Today we're looking at a Corrado that also hails from Europe, but this one is quite different. Pop the hood and you'll find not a supercharged G60 or a 2.8-liter VR6, but in fact the 9A 2.0-liter 16V we saw in the GTI, GLI, and Passat. Let's take a look!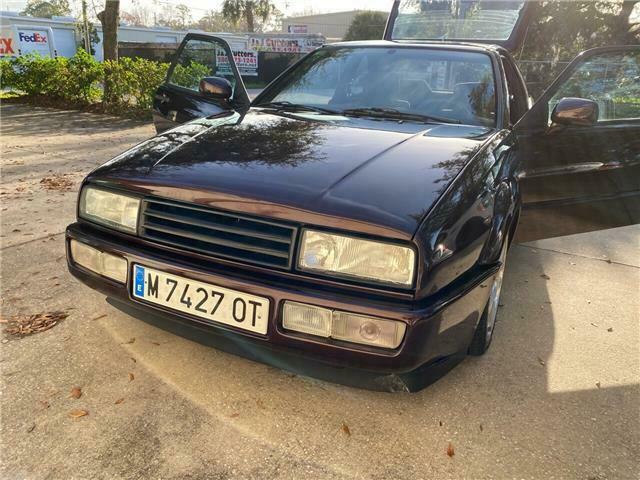 Year: 1993
Model: Corrado 16V
VIN: WVWZZZ50ZPK002638
Engine: 2.0 liter inline-4
Transmission: 5-speed automatic
Mileage: 135,000 (km, presumably?)
Location: Daytona Beach, Florida
Price: $17,500 Buy It Now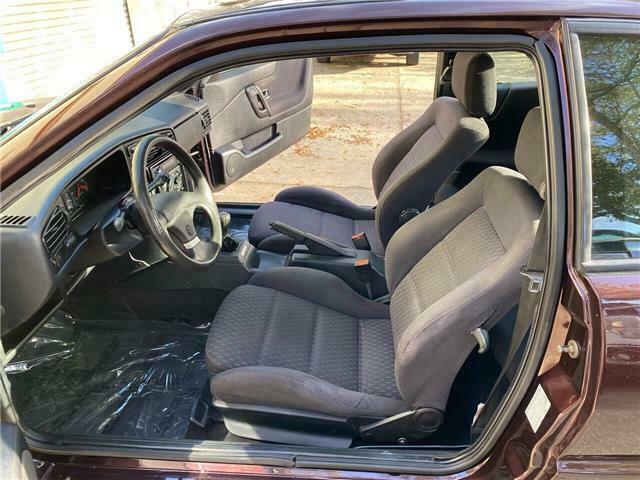 1993 VW Corrado 16V Euro Import
Exterior Color:
Brambleberry
Interior Color:
Gray
Body Type:
Coupe
Transmission:
5 spd
Fuel Type:
Gasoline
Engine:
I4 2.0L
Mileage:
135,000
Vehicle Description
Vehicle Original VIN : WVWZZZ50ZPK002638
This awesome looking 1993 Corrado 16V was just imported from Europe where it went through a complete overhaul, paint and body look amazing in its original Brambleberry color, the cloth interior is in excellent condition and the 2.1 16V engine has been gone through from top to bottom and makes this little car zip along. This model was never sold in the USA, so now is your chance to own not only a rare, excellent condition Corrado but one that is truly unique as it was previously never even available. Looking to trade? We will consider trades of high-end luxury watches and timepieces, we also accept cryptocurrencies for payment.
Vehicle Warranty

Most new vehicles come with a factory warranty and some used vehicles have a remaining factory warranty. Please contact us for the warranty vehicles specific to this vehicle.
About A7 Auto Sales

WE SPECIALIZE IN SPECIAL!
FROM CLASSIC COLLECTIBLE AMERICAN MUSCLE CARS, PORSCHE'S AND MERCEDES TO MODERN DAY LUXURY & PERFORMANCE CARS, OUR INVENTORY IS FUELED BY PASSION.

The A-7 Auto Group is your #1 source for buying high-quality, pre-owned vehicles in the Daytona Beach area! Our team is dedicated to providing you with the ultimate car-buying experience. We also have operations in The Netherlands where we are able to offer a great selection of classic and performance cars just south of Amsterdam in Zoetermeer.

A7 was established out of a passion for the amazing cars out of the 60's, 70's, 80's & 90's. We are one of the premier high performance automotive dealers specializing in Hi-line German, British and American cars. It takes an extraordinary amount of time to purchase the right vehicle. Whether you need a vehicle for everyday transportation or you are an avid car enthusiast looking for a specialty car, you want a vehicle that perfectly suits your needs. We strive to provide you with exactly that.

Besides our classic and collectible cars we also keep a generous inventory of gently used, low mileage, modern European, Performance and Specialty Vehicles on hand. With the aid of our partner network we are also able to find almost any car for any client.
Contact us for more details
(386) 603-0163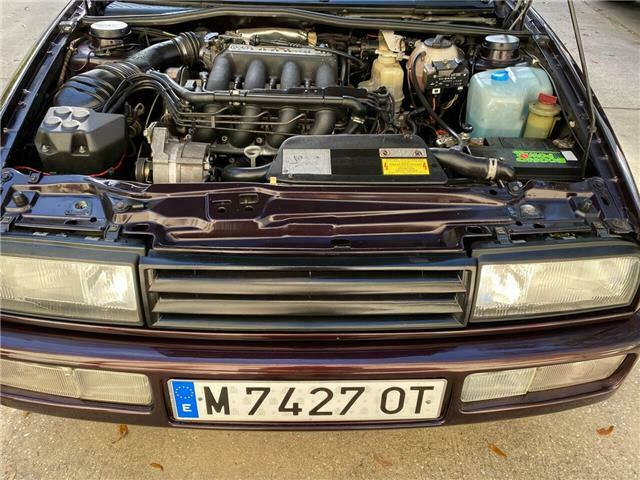 So while the dealer claims it's a 2.1, without hearing about some crazy modifications I'd assume it's just a stock 2.0 9A. The cloth interior that wasn't available in the US is neat to see, and it doesn't have a sunroof or electric seatbelts, either. The seller claims the color is "Brambleberry" (Bramble Metallic), but that wasn't available until 1994 – so I think it's either Bordeaux Pearl Effect (C3Y) or Dark Burgandy Pearl Effect (C3U), but it's really hard to tell from the photos. I'm not a fan of either the badgeless grille or wheels, personally, but both are pretty easy fixes. It's also got an aftermarket sound system, which might be a little harder to unwind. I do wonder what the driving experience of this car is like; the G60 was faulted for being too slow, but has more torque and horsepower than the 16V did, and the Corrado tips the scales a bit farther than the GTI did. Still, I bet it's a hoot, and should get you lots of attention at VW shows. Pricing? Well, so far bids are in the mid-teens, which is about on point for a clean Corrado these days, despite the not-particularly-good photos. Interestingly, pop over to the dealer's site and they've got much better photos and an $18,000 asking price. That's steep, but probably with a slightly better presentation, this car could hit that in the right marketplace – though the VR6 is probably more compelling at that price point.
-Carter