In my esoteric neck of the online-car-woods, the Z3/M Roadster is almost entirely overlooked as the M Coupe is so many bushels of weird awesomeness. As a huge clownshoe fan myself, I'm as guilty as any for letting BMW's smallest convertible lay hidden in the shadows. On a 90-degree day in the Bay Area, however, I'm thinking how great any one of these convertibles would be to cruise the coast. Today's practically-new M Roadster would do just fine, and I can already hear the sweet S52 smoothly spinning out of the unique-for-the-time quad exhaust. It comes with a hardtop that, while no shooting brake, lends a tone of seriousness to the premium-buyers' Miata. The price may shock at first, but with just 10,000 miles an an ///M-badge it starts to make sense.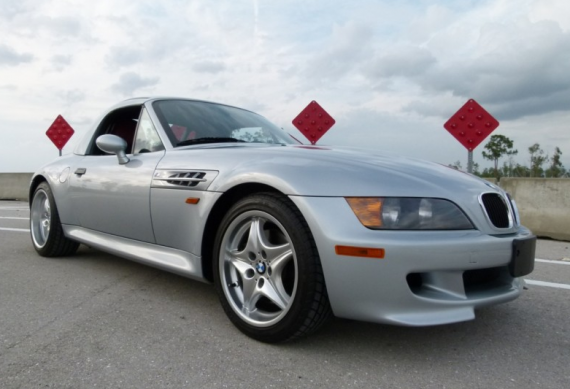 1998 M Roadster. Only 10,000 miles. one owner and perfect condition. I have everything that came form the factory with the car including all books. Factory Hardtop is also included. Please give me a call to discuss.
Not much description for a car whose value is based on, hopefully, thoughtful lack of use and condition. I guess he thinks it needs no more explanation. Low mileage, very fun, convertible, M-car. The only issue with this valuation is who really wants to keep this thing in a garage? They will be the last late-90s M-car to appreciate. Either get it because you want a nearly-new one and don't care about money, or go find an S54 model for $5k less and have more fun.
-NR