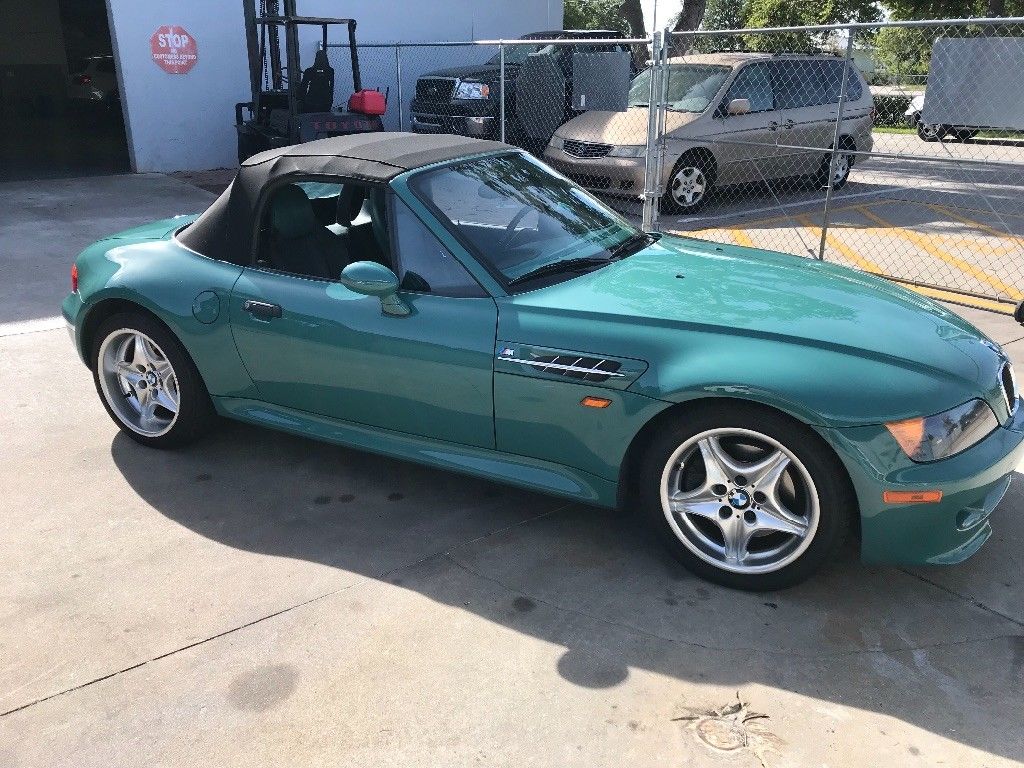 So, you have to drop $40,000 for a unique M Roadster? Hardly. If you're willing to forgo the additional grunt of the S54, S52-powered Roadsters are still very affordable. And, they can be plenty unique in their own right. Take today's '98 for example. Evergreen is probably a bit polarizing in tone, but it's also quite distinctive. The total pool of Evergreen examples represents only 2% of overall production of M Roadsters, though. Out of the 10,501 produced, 201 were shipped in the bright green shade – and out of those, 176 were equipped with the equally distinctive two-tone Nappa leather interior color matched to the outside. I've looked at a few of these examples previously:
Evergreen Forest, Part II: 1998 BMW M Roadster
So you get an unusual color, a more unusual interior, and still quite a potent convertible in the early M Roadster. What is the price delta, though?
3 Comments