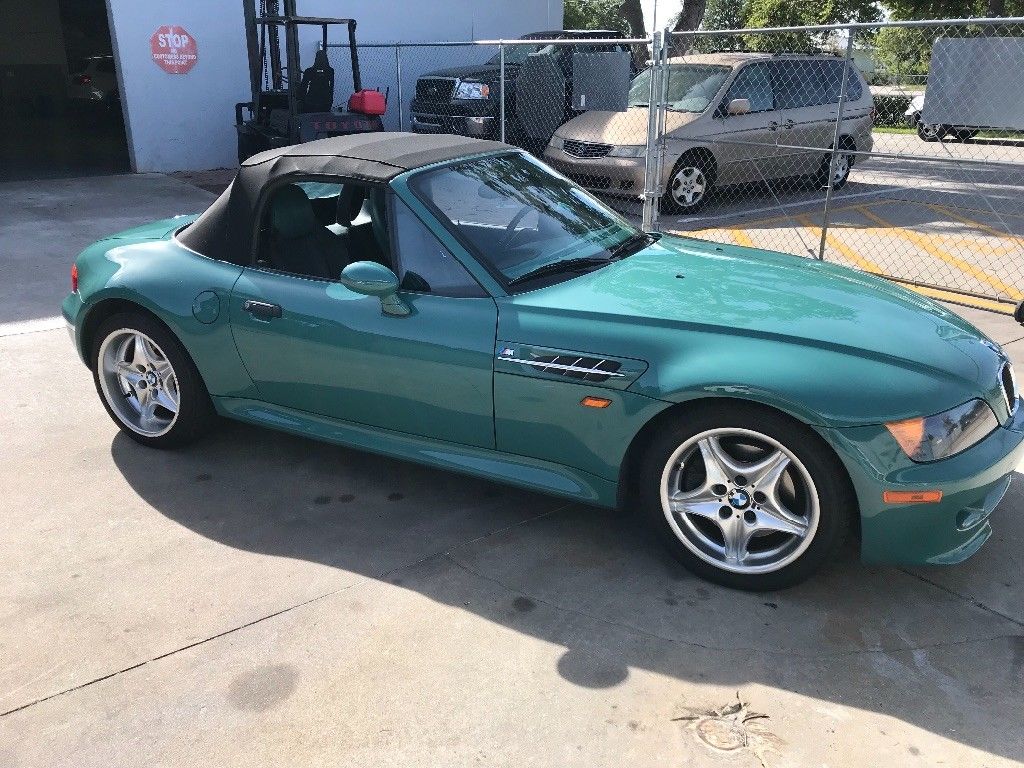 So, you have to drop $40,000 for a unique M Roadster? Hardly. If you're willing to forgo the additional grunt of the S54, S52-powered Roadsters are still very affordable. And, they can be plenty unique in their own right. Take today's '98 for example. Evergreen is probably a bit polarizing in tone, but it's also quite distinctive. The total pool of Evergreen examples represents only 2% of overall production of M Roadsters, though. Out of the 10,501 produced, 201 were shipped in the bright green shade – and out of those, 176 were equipped with the equally distinctive two-tone Nappa leather interior color matched to the outside. I've looked at a few of these examples previously:
So you get an unusual color, a more unusual interior, and still quite a potent convertible in the early M Roadster. What is the price delta, though?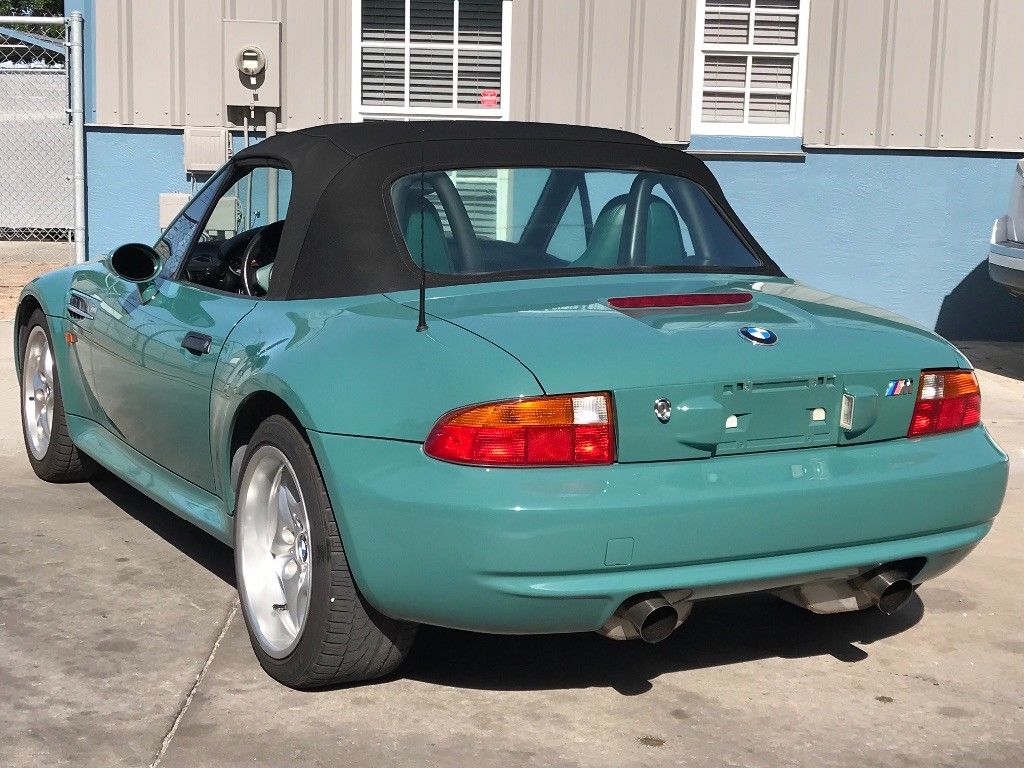 Year: 1998
Model: M Roadster
Engine: 3.2 liter inline-6
Transmission: 5-speed manual
Mileage: 70,700 mi
Price: No Reserve Auction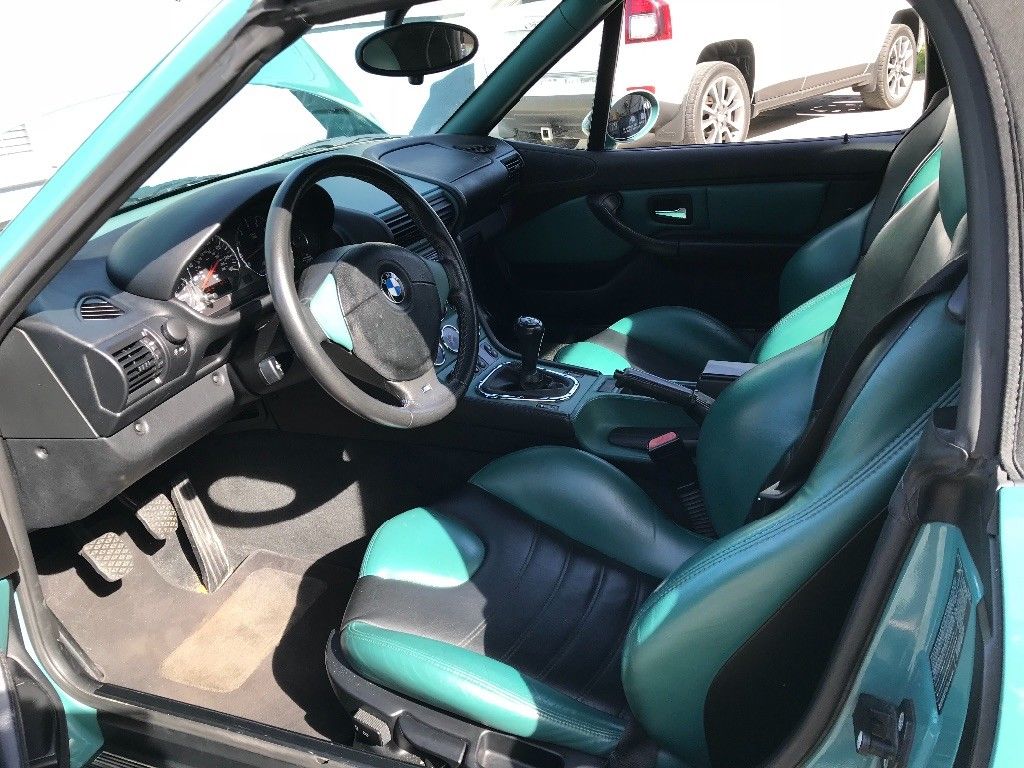 Up for sale is my 1998 Evergreen M Roadster S52. Only 176 were produced in 1998 in Evergreen & Black Nappa making this car a rare find. A Dinan strut support bar and rare dinan exhaust were installed upon purchase, it's exceedingly difficult to find one of these sought after exhaust systems.

Pros
• Comes with original bmw car cover, original rear window cover, original convertible top cover, all pamphlets and original manual.
• Rare dinan exhaust, dinan strut bar
• original stickers are still intact all over car and on speedometer
• paint is 8 out of 10
• interior is 9 out of 10
•2nd owner
• all maintenance up to date
• climate controlled garage kept for 19 years of its life
• original keys and key ring from dealership, one of the keys is unused

Cons
• Average wear and tear for a 20 year old vehicle
• side bolster wear on drivers side, see pictures, easily repaired
• Front bumper has been repainted and has recently incurred some damage from hitting a parking stop, see pictures.

I believe this car to be a 8 out of 10. I will encourage you to inspect the vehicle before purchase. I'll gladly show you the vehicle from top to bottom. This vehicle is being sold AS IS. If you have any further questions or want any additional in detail photos please contact me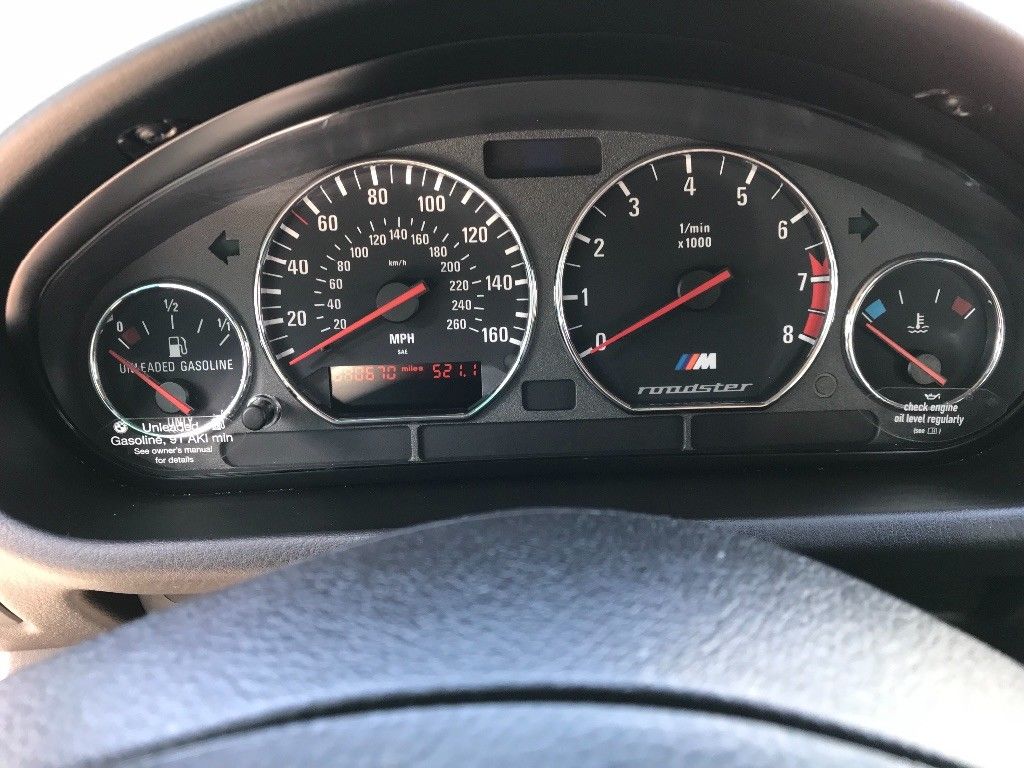 Admittedly this car isn't claimed to be as nice or low mileage as the Phoenix Yellow Metallic example. However, with only 71,000 miles, it's not exactly used up, either. Condition looks good outside of the mentioned items and some road rash to the Roadstars. Unlike the last example, though, the seller does seem more in tune with the history of the car and maintenance is claimed up-to-date. The Dinan bits make for a more aggressive presentation and are definitely high-quality pieces. But the real advantage here is the price. Right now, with a day and a half remaining, this M Roadster is on the market for less than a third of the asking price of the PYM S54. Current bidding has yet to commence at only $12,000, making this just about as cheap a M as you can find in this condition.
-Carter