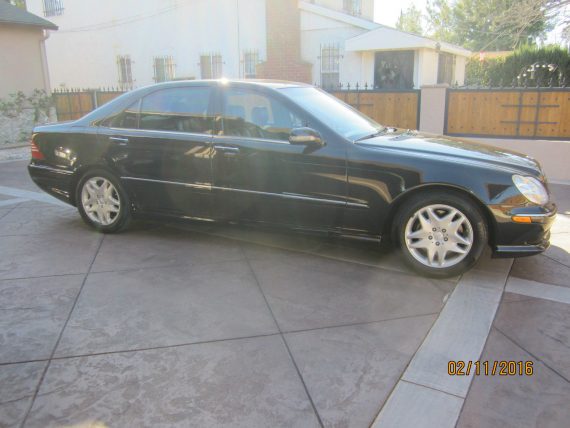 The last report I saw had 97% of the world's governments owning a Mercedes-Benz S-Class. By process of elimination of car manufacturing countries, you can probably figure out which countries don't need the services of the S-Class. Statistically, this means that some governments with less than stable political climates have been subject to attacks on politicians riding in the S-Class with some ending up OK while others ending tragically. A big part of that has to do with armoring.
In 1980, Anastasio Somoza, then President of Nicaragua, was attacked by a Sandinista commando team while riding in an armored W116. Two machine guns, two AK-47 assault rifles, two automatic pistols, and a RPG-7 rocket launcher with four anti-tank grenades and two rockets were used to bombard the car. One rocket even hit the upper part of the windshield and blew the roof off. Amazingly the car still ran but sadly, no one inside survived. In 1995, then Georgian President Eduard Shevardnadze was attacked while riding in an armored W140 by a group yielding AK47s and was hit twice by RPGs. One hit the hood, the other hit the grill. Two body guards in the front seats didn't survive but Shevardnadze? Riding in the rear of the car, he survived. In 2008, Pakistani Prime Minister Yousuf Raza Gilani's motorcade which included a model similar today's featured car, an armored W220, was hit twice in the windows by gunfire. No surprise – if a rocket couldn't get through, neither did the bullets.
That record of survival alone is worthy of us taking a look at this 2001 S500 Guard for sale in Los Angeles.
3 Comments