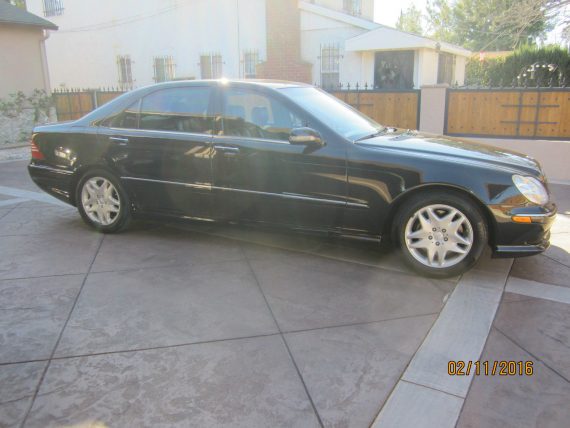 The last report I saw had 97% of the world's governments owning a Mercedes-Benz S-Class. By process of elimination of car manufacturing countries, you can probably figure out which countries don't need the services of the S-Class. Statistically, this means that some governments with less than stable political climates have been subject to attacks on politicians riding in the S-Class with some ending up OK while others ending tragically. A big part of that has to do with armoring.
In 1980, Anastasio Somoza, then President of Nicaragua, was attacked by a Sandinista commando team while riding in an armored W116. Two machine guns, two AK-47 assault rifles, two automatic pistols, and a RPG-7 rocket launcher with four anti-tank grenades and two rockets were used to bombard the car. One rocket even hit the upper part of the windshield and blew the roof off. Amazingly the car still ran but sadly, no one inside survived. In 1995, then Georgian President Eduard Shevardnadze was attacked while riding in an armored W140 by a group yielding AK47s and was hit twice by RPGs. One hit the hood, the other hit the grill. Two body guards in the front seats didn't survive but Shevardnadze? Riding in the rear of the car, he survived. In 2008, Pakistani Prime Minister Yousuf Raza Gilani's motorcade which included a model similar today's featured car, an armored W220, was hit twice in the windows by gunfire. No surprise – if a rocket couldn't get through, neither did the bullets.
That record of survival alone is worthy of us taking a look at this 2001 S500 Guard for sale in Los Angeles.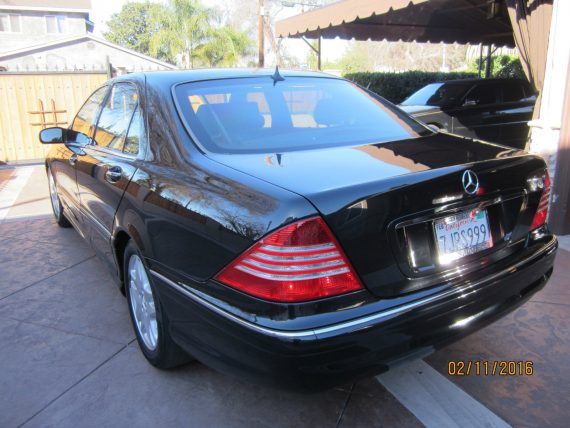 Year: 2000
Model: S500
Engine: 5.0 liter V8
Transmission: 5-speed automatic
Mileage: 39,850 mi
Price: $20,000 Buy It Now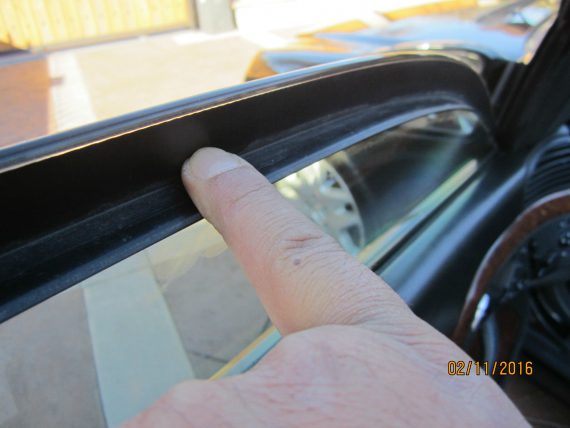 2001 MERCEDES BENZ S500 S GUARD SEDAN

This car is armored. It is Mercedes' first official factory offered armored car. Extensive steel armor plating for the entire shell. Armoring prevents bullets from passing through door locks and gaps where the doors are shut. The windows are composed of thick multi-layered polycarbonate security glass that does not splinter when hit or shot at. Additional security upgrades include run-flat tires and a self sealing fuel tank that resists fuel leaks when punctured by small-arms fire. In terms of handling, the guard simply feels stiffer and heavier.

AMG Package
6 CD Changer
Xenon head lights
Black on black
Runs, drives, looks excellent!!
CB in the glove compartment (to listen to the outside or talk on the speaker)
When you turn on the police siren, the head lights and tail lights go on and off
Only the drivers window goes down due to the armored plating
2 rear tray tables
Brand new tires
Original mileage
Tags are paid until February 2017
No scratches, no dents, and interior is in excellent condition
Car has very very low miles
If you need protection, this is the car for you!
Serious inquiries only.
Car is located in Los Angeles, CA.
Shipping is buyers' responsibility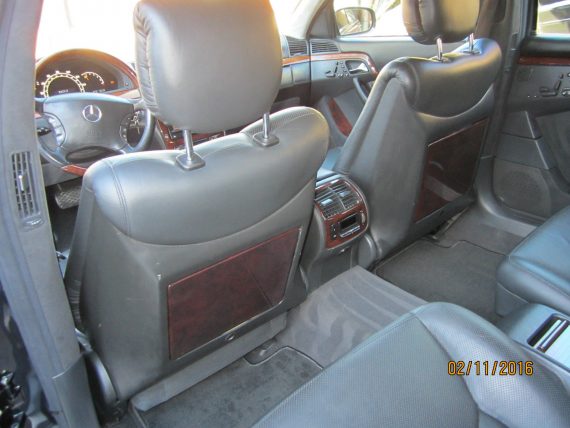 The W220 S500 guard was the first official factory-offered armored car to be available to the U.S. public. It took five-times longer to build than a regular S500 because of the B4 level armoring, which can take handgun rounds up to .44 Magnum, had to be effectively hand-built. The windows themselves are composed of thick multi-layer polycarbonate security glass that are over one inch thick and only the drivers window can be rolled down. (Imagine the size of that window regulator.) Other changes from a standard S500 is the four-person seating arrangement, reinforced suspension components, upgraded brakes and other little things. All of this would of ran you almost $160,000 in 2001 which seems a nuts seeing as a standard S500 was around $85,000. But I guess if you are a person who needs this kind of protection then spending the money on this isn't really a concern to you.
This specific car is a little odd. It has the facelifted headlights, taillights, bumpers and side skirts with a black grille. The ad description also says it has a "police siren" and "head lights and tail lights go on and off" which isn't something I'd want to be caught with. The interior has the typical W220 peeling buttons despite only having 39,000 miles on it. The Buy It Now of $20,000 seems reasonable enough if you need a civilian-level armored vehicle to use. My guess is this car heads south to Mexico where the use of these kind of cars are becoming more and more common.
– Andrew