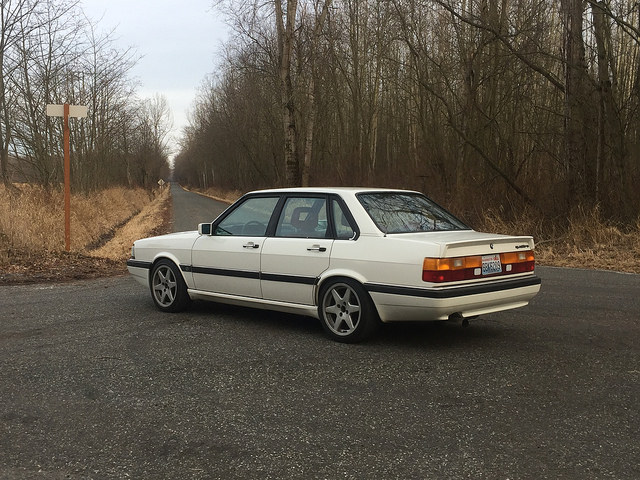 In 1986, to commemorate the 100th year of the automobile, Audi released a series of designs to celebrate the occasion. The consisted of a series of interior and exterior color combinations which were unique to the Coupe GT, 4000CS, 4000CS quattro and 5000CS sedan. Each car had a different interior (with the exception of the GT/4000CS quattro, which both received 'Mouton' red leather) and were available in limited quantities and limited exterior color choices.
Their name, appropriately, was Commemorative Design.
Despite that, the Audi enthusiast world at large insists on calling these cars the 'CE' – Commemorative Edition – models, rather than 'CD' for the appropriate Commemorative Design. Perhaps this stems from some confusion with the Canadian market, where the 5000CS model was marketed as the 5000CD. Does it matter? Not at all.
The two most desirable of this run were the Coupe GT and 4000CS quattro examples with red leather interiors, especially in Alpine White. Though mechanically no different than the standard models, they always make the collective pants of the B2 community a bit tighter when they pop up for sale. However, this particular one might be close to 'Not Safe For Work' level, as in addition to the color scheme it's got a turned up 2.2 liter 20V turbo under the hood. Is this B2 perfection?