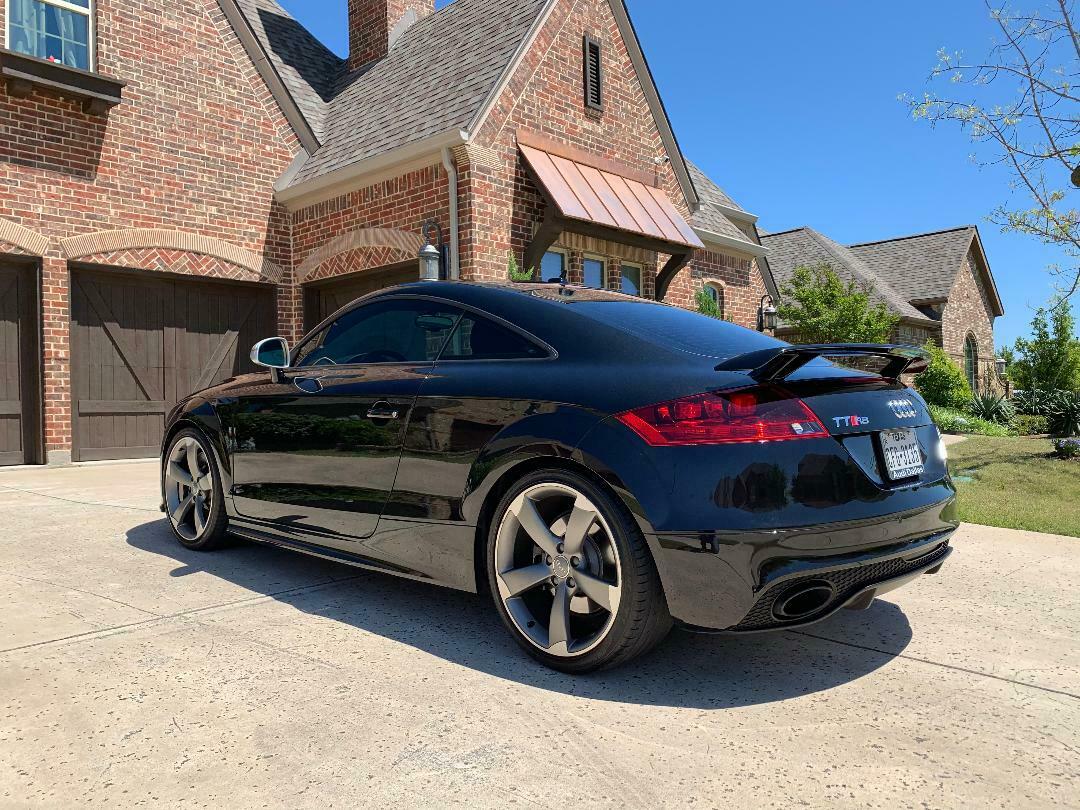 Update 4/26/19: This car sold for $41,500 – strong money!
Not convinced that the 8N will be a collectible in the future? Fair enough, they're a lot of them out there and the performance (while good for what it was) didn't really hold a candle to 'true' sports cars like the M Coupe. Well, its replacement – the 8J – sure offered up more performance in the TT RS. It was a whole lot more limited, too – with a scant 1,300 produced worldwide, collector status was almost ensured for this giant killer.
The 8J platform offered as standard a much improved chassis over the 8N that launched the TT, but it was the addition of the CEPA turbocharged inline-5 that really changed my opinion on the TT. In RS form, the soundtrack and driving experience was transformed into what had made Audi great. It was an outrageous street fighter with the chops to back up the "RS" insignia, with 360 horsepower and matching torque mated through a 6-speed manual. 0-60 was gone in 4 seconds and tenacious grip from giant tires coupled with the all-wheel drive and Audi's dynamic magnetic ride suspension meant this TT was a corner killer, too. So what does it take to get into a nice one today?
2 Comments