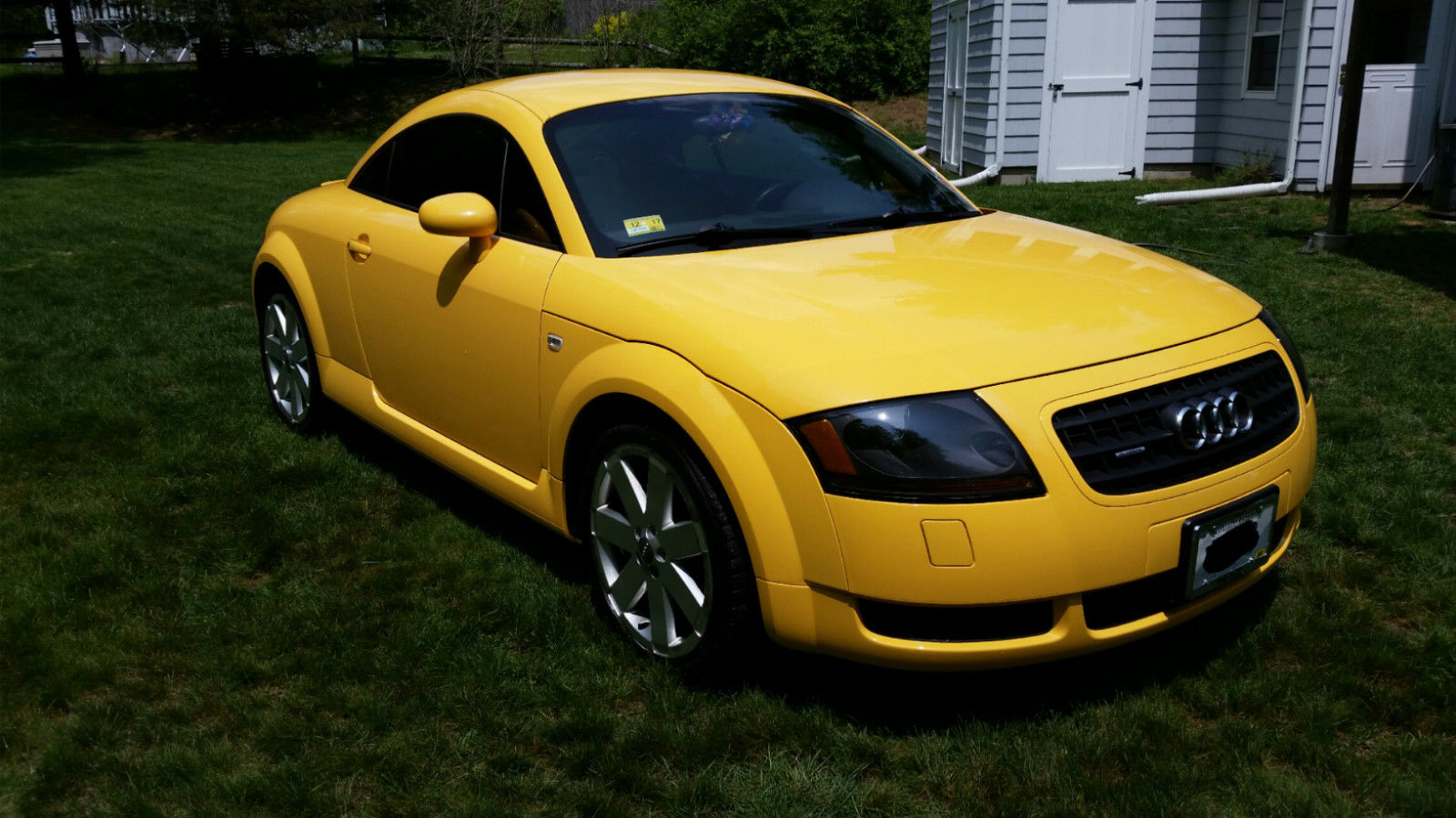 That a clean first generation TT still looks new some 15 years later is rather miraculous. Perhaps it points to a change in car designs; less revolution, more evolution. Consider for a moment that the TT concept (which went into production largely unchanged) toured the car show circuit in 1995 – only 6 years after the move to the 964 model by Porsche. Of course, it's easy to see why Audi would only evolve the design of the TT. It was a hit off the bat, as pretty much everyone liked the snappy performance, the unique looks, the economic practicality of a 2+2 hatchback, the available all-wheel drive. So park a 2004 TT next to a 2014 TT, and though the design moved into a new decade, it didn't change direction.
Because the TT has been ubiquitous over the past nearly twenty years in the marketplace, it's often taken for granted that you can get one pretty much any time you want. News flash: you can get an air-cooled 911 of any variant, an E30 M3, a Bugatti EB110 – whatever – anytime you want, too. The difference? You and I can afford the TT.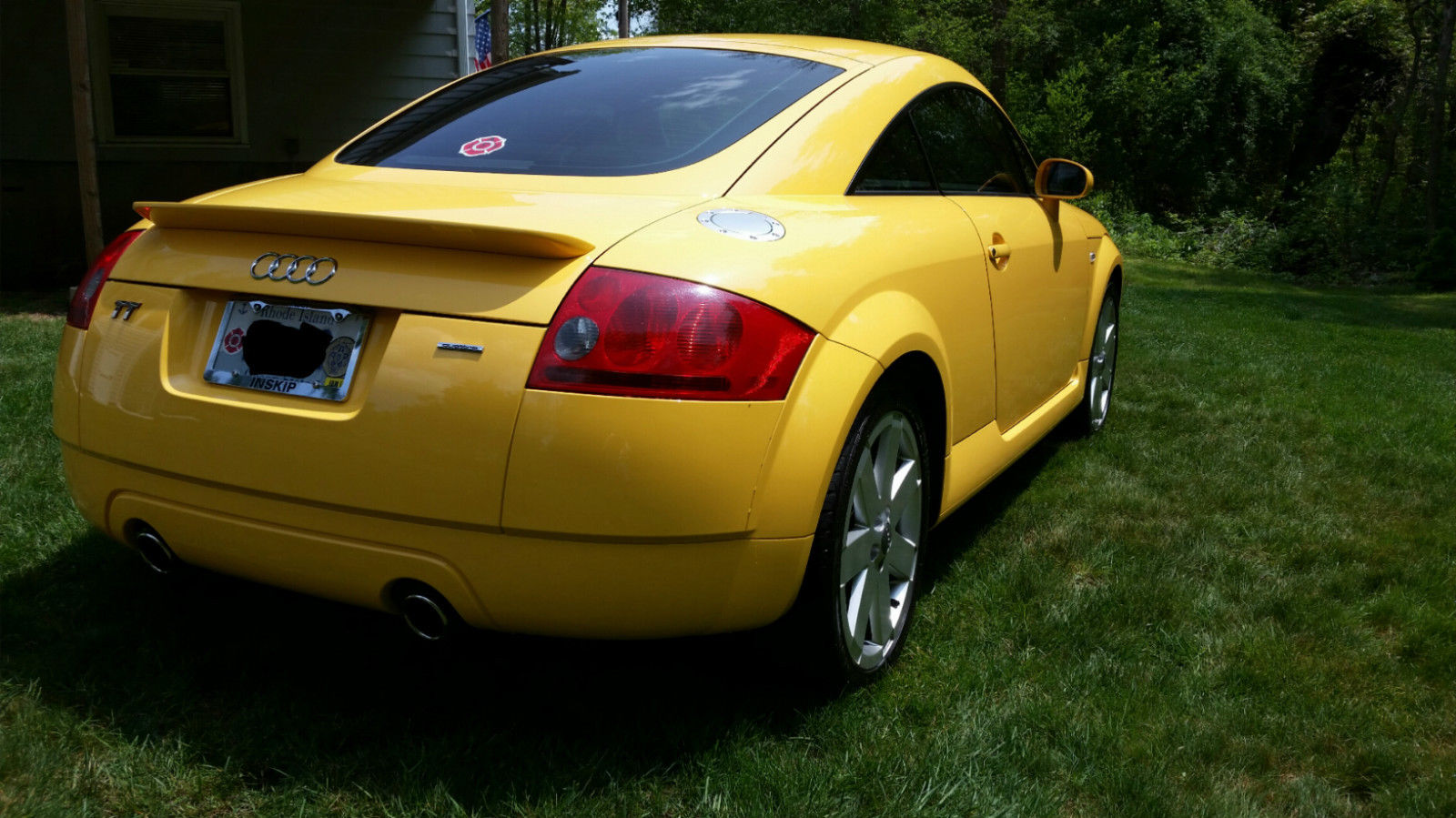 Year: 2004
Model: TT 225 quattro
Engine: 1.8 liter turbocharged inline-4
Transmission: 6-speed manual
Mileage: 28,642 mi
Price: $15,000 Buy It Now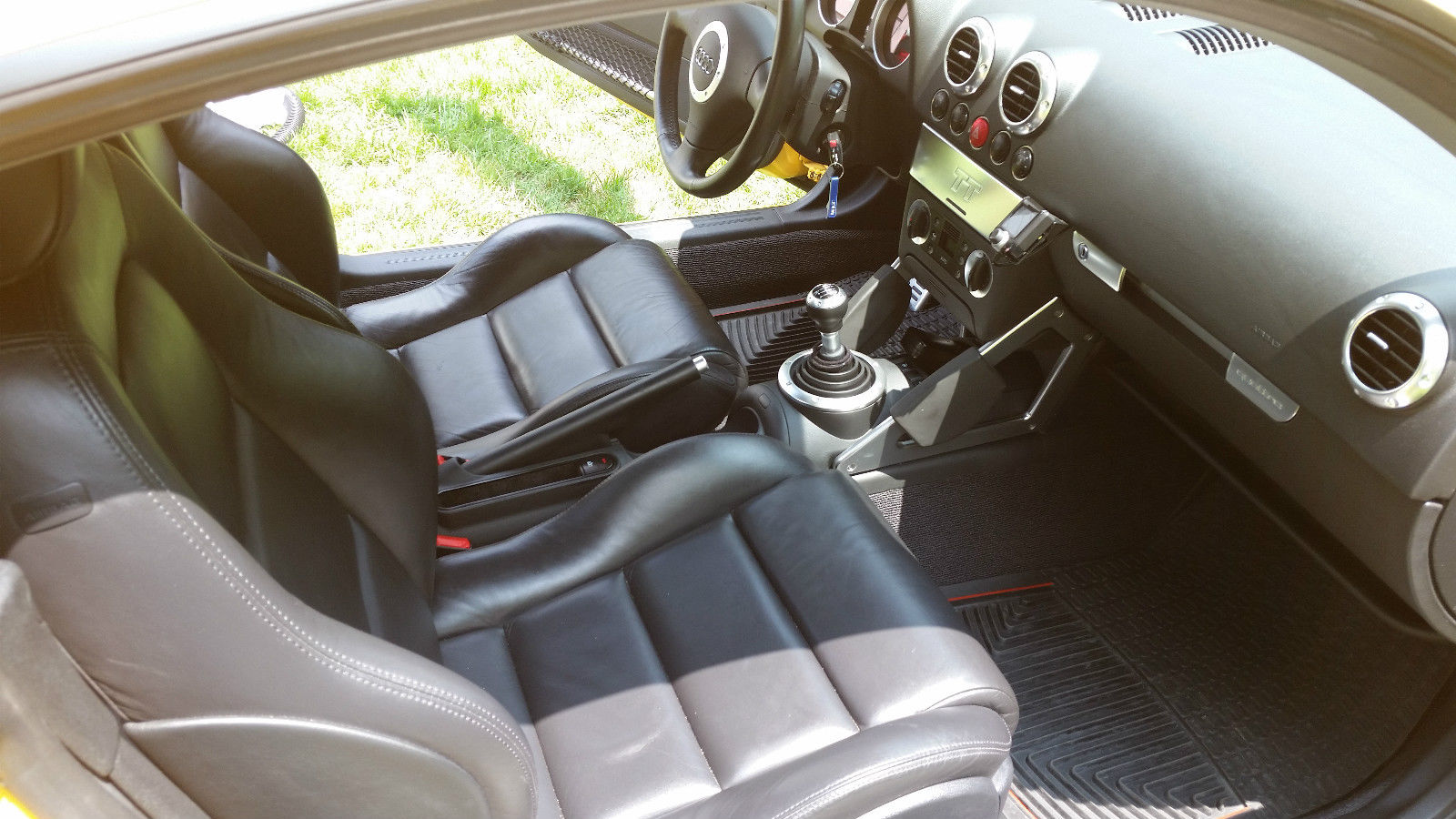 GARAGE QUEEN WITH SUPER LOW MILEAGE!!!
2004 Audi TT Coupe Quattro MT6

I'm actually heartbroken that I have to sell my Audi, its truly a fun car to drive! I have knee and back problems which makes getting in and out of this vehicle very difficult for me because it sits so low to the ground. I feel like there is someone out there that would have a ball driving this car!

She is absolutely beautiful, has super low mileage, has never seen the snow, has only seen the rain on rear occasions, has never been in an accident, has 3M on the front bumper that wraps around the side fenders, 3M on the hood and back of the side mirrors, Tinted Windows, Bose Premium Sound 6 Disk CD Changer, Heated Seats, 18-inch 7- Spoke Cast Alloy Wheels (passenger side alloy wheel scraped), Parrot Bluetooth Hands Free Installed, 20 City MPG, 28 Highway MPG, Overall Excellent Condition, No Accidents, 1 other owner other than me, Super Clean Interior, Smoke free vehicle, Mostly Highway Miles, Newer Battery and it was just inspected last year.

I have the title in hand which will make the transaction smooth, hassle-free and quick

SERIOUS INQUIRES ONLY!!!!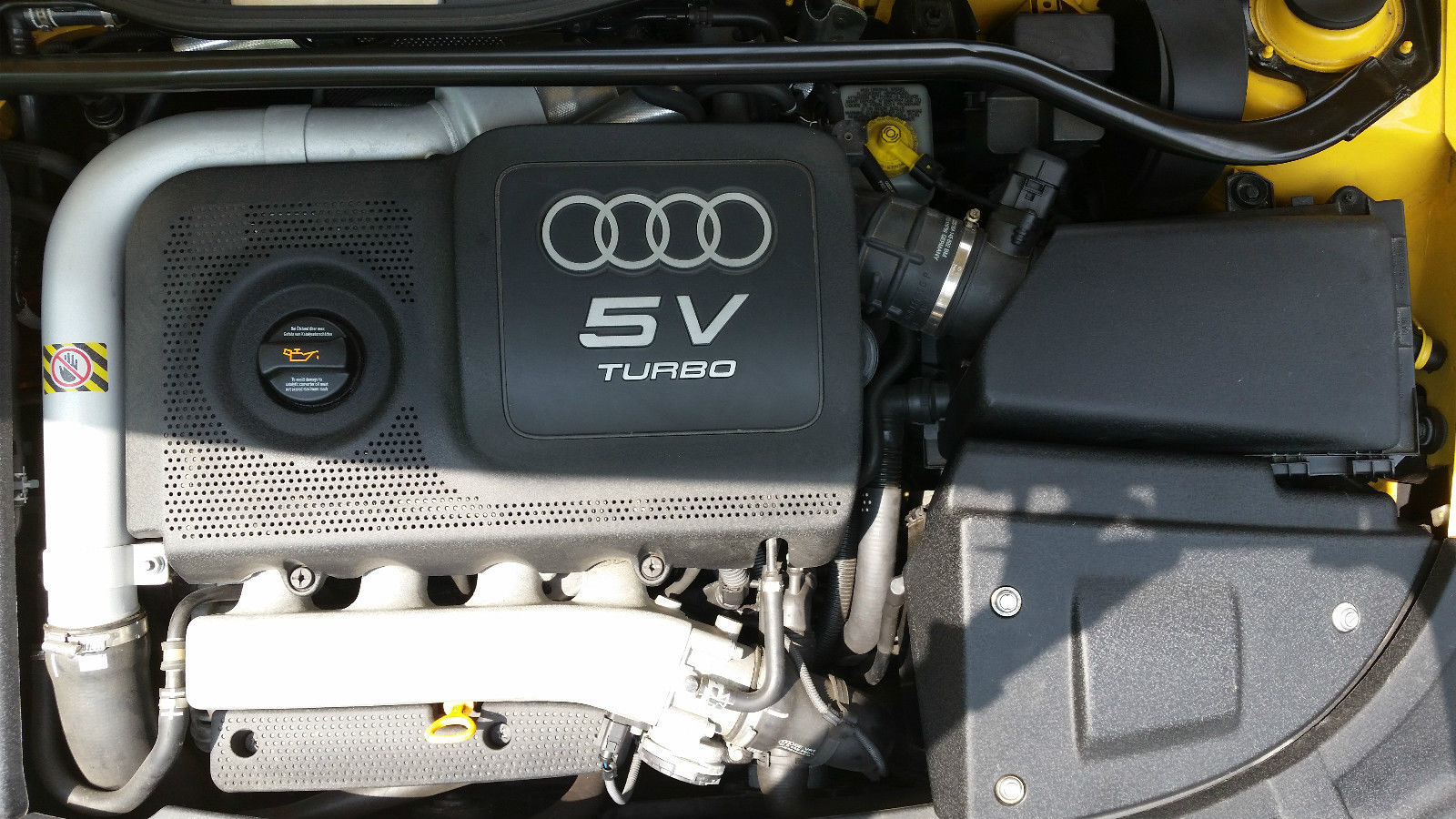 This car looks stunning in Imola Yellow and is well matched by the many aluminum accents in the 8N. The black leather looks near new, and the car also features the upgraded Bose radio Audio Package (PAS, $1,200), the Premium Package which included Homelink and heated seats (PPX, $700), and the 18″ 7-spoke wheel package (PRY, $700) on top of the $36,700 base price. Outside of Papaya Orange and Navigation or the more expensive 18″ Celebration wheel package, there weren't any other options to select in 2004.
Since starting at GCFSB some seven years ago, I've claimed pretty much continuously that the TT is a sure-bet future collector car. The future hasn't come yet, because while I'd like to think I'm not wrong there hasn't been any increase in value to these cars. But let's assume they will tick up in value. Is this the one to get? The 3.2 offered 25 peak horsepower more and a much more enticing sports-car VR6 soundtrack, but in the 8N only came equipped with the DSG gearbox. The nod for manual lovers goes then to the 225 quattro 6-speed. With only 28,000 miles on the odometer and in near perfect original shape, plus in an interesting color, they don't come much better than this.
Yet, it's clear that the market has spoken. This individual, located fairly close to me, has been trying without success to sell this TT for a strong price over the past few years without luck. The problem is, of course, that without collectors swooning over the car, as pretty as this is it is just an expensive TT to the crowd that is in to them right now. You can, after all, grab a pretty nice TT 225 quattro for about a third of this asking price. More troublesome, the $15,000 ask gets you firmly into the newer, dynamically better 8J chassis. I have to admit, I like the idea and the look of the Coupe more and really do think that clean examples of the first gen are going to increase in value – but if I were in the market I'd find that trade-off hard to pass up. Unfortunately though this is likely the nicest first generation TT on the market, it sits in a No Man's Land of valuation; too expensive for its contemporaries and not special enough to compete with more exotic cars like the E46 M3 at the same price point.
-Carter