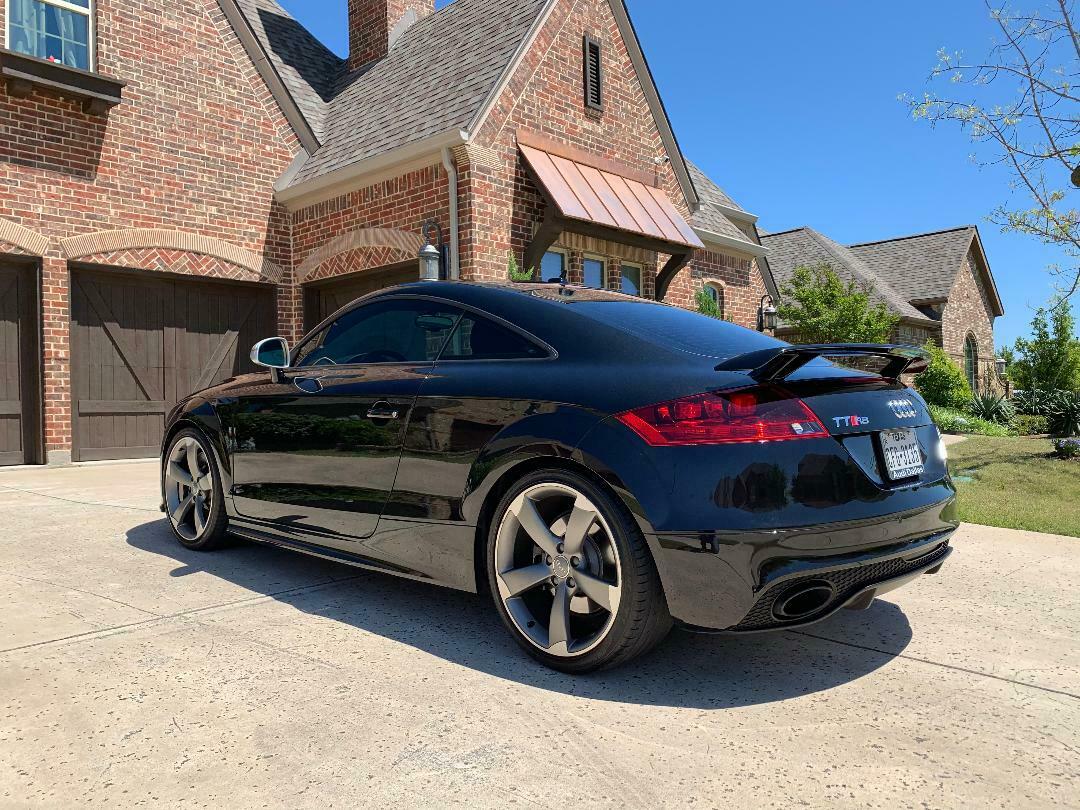 Update 4/26/19: This car sold for $41,500 – strong money!
Not convinced that the 8N will be a collectible in the future? Fair enough, they're a lot of them out there and the performance (while good for what it was) didn't really hold a candle to 'true' sports cars like the M Coupe. Well, its replacement – the 8J – sure offered up more performance in the TT RS. It was a whole lot more limited, too – with a scant 1,300 produced worldwide, collector status was almost ensured for this giant killer.
The 8J platform offered as standard a much improved chassis over the 8N that launched the TT, but it was the addition of the CEPA turbocharged inline-5 that really changed my opinion on the TT. In RS form, the soundtrack and driving experience was transformed into what had made Audi great. It was an outrageous street fighter with the chops to back up the "RS" insignia, with 360 horsepower and matching torque mated through a 6-speed manual. 0-60 was gone in 4 seconds and tenacious grip from giant tires coupled with the all-wheel drive and Audi's dynamic magnetic ride suspension meant this TT was a corner killer, too. So what does it take to get into a nice one today?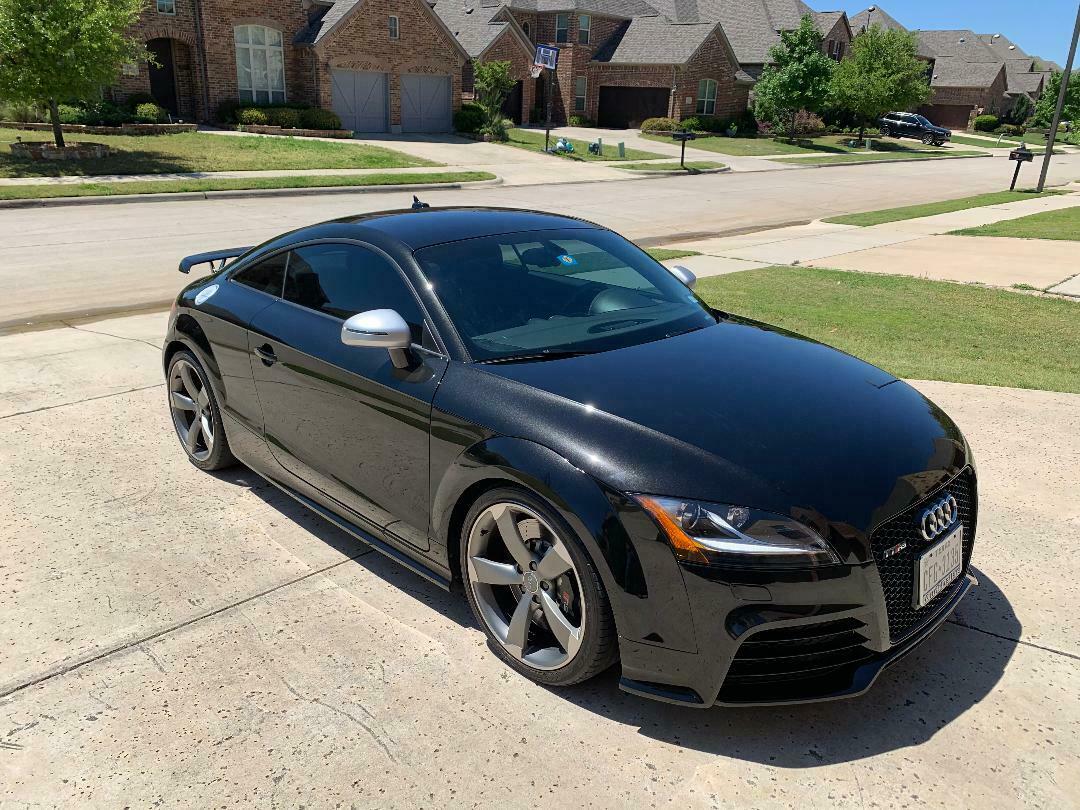 Year: 2013
Model: TT RS
VIN: TRUB3AFK2D1901004
Engine: 2.5 liter turbocharged inline-5
Transmission: 5-speed manual
Mileage: 21,400 mi
Price: $43,900 Buy It Now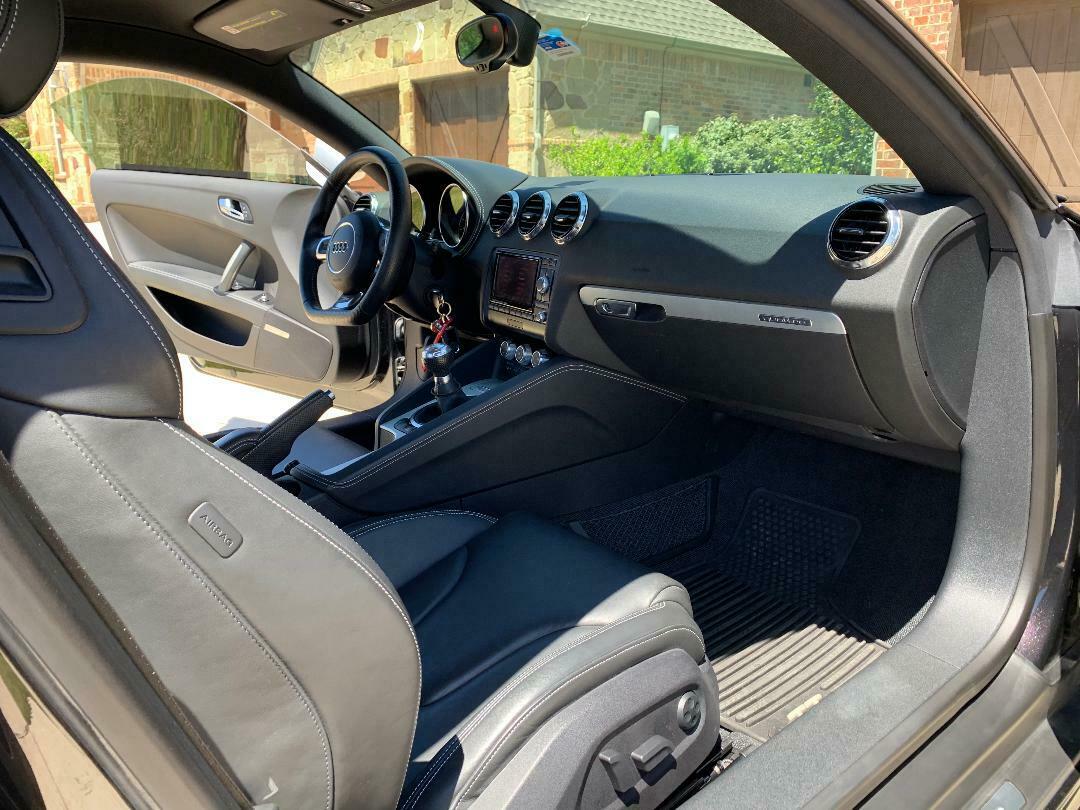 For sale is this one owner, low miles, extremely rare 2013 Audi TT RS in Panther Black Crystal metallic paint and black leather interior. According to "Modern Collectables Revealed" only 1,000 of these vehicles were produced worldwide, with the majority in Europe. This vehicle is in excellent condition and is a true "no risk" acquisition as the car is fully protected by Audi's very best, fully transferable "Platinum Audi Pure Protection" warranty until 2024 or 80K miles (purchased for $4,485), which is still 58K miles away from the current, pristine 21K miles.

The Audi TT RS is no normal TT – despite its mere 3,200-lb. curb weight, it comes with 360 horsepower, dual cam, turbo charged engine, all of which is firmly planted on the ground by Audi quattro all-wheel drive and a bullet proof 6 speed manual transmission. That's a horsepower-to-weight ratio that will launch you to 60 mph in 3.9 seconds and push you to an incredible top speed of 174 mph.

This car is loaded with options including Panther Black crystal effect exterior paint ($1,075); leather black interior; the "Tech Package" which includes navigation, parking system, premium Bose sound system, iPod cable, adaptive headlights, and interior LED lighting package ($3,500); the Titanium sport package which includes sport exhaust (sounds amazing!), 19" Titanium rotor-design wheels, and a Titanium grill ($2,700); heated front seats ($450); Audi Guard all-weather mats and trunk liner ($235); and wheel lock kit ($105). Total sticker for this car was $66,160.

There are only 3 aftermarket modifications to this car. (1) A top of the line, full front and fenders clear bra ($1,100). (2) Wincos® premium side and rear window tent (legal tent level) with Infrared Red rejection technology that keeps the car much cooler ($443). (3) MSS progressive suspension springs, specifically the MSS Sports Full Kit with fixed front and adjustable rear ($2,700 installed). With all upgrades, this car's value new was actually $70,403, yet you can now own it with the top Audi warranty for only 62% of that, $43,900.

The springs installed on the car are a direct replacement of the factory springs and required no other modification to the car. My wife and I chose to do this as the factory springs made for a very rough, jarring ride. As a result, this TT RS is going to be tighter, quieter, and feel newer than any other you will find. The ride is much more compliant and although we did not track the car, other TT RS enthusiasts claim the track performance is superior. With these springs the car retains the stiffening and softening feature when using the car's "Sport" button. More information the springs can be found here. https://www.excelerateperformance.com/mss-kits-north-america. Furthermore, we retained the factory springs in case you ever want to put the car back to stock.

This car has been carefully cared for, received all services early (the 25K service was one a little over a year ago), and all maintenance records, original window sticker, and comes with all books and records. This car has always been garaged. This car has always been in Dallas, which means dry air, no ice or snow, and in our case, rarely driven in the rain. Take a close look at the interior pictures and you will see no wear or tear on the leather seats – my wife and I are car enthusiasts that take extreme care of our cars, including being careful with how we get in and out of our cars. You will see a difference.

The warranty was purchased for $4,485 in May of 2018 through Audi of Plano and is the Platinum (highest level) "Audi Pure Protection" plan. It is fully transferable for a $50 fee and is valid for another 58K miles or through May of 2024, whichever comes first. This warranty has the maximum coverage available and covers everything except the few things specifically listed (such as light bulbs, wheels and tires, etc.). While we have never had to service this particular car under this warranty (because there has been nothing that has needed repair), we had the identical warranty for our 2005 A4 and never had a service issue that was not covered – the Audi dealership took care of all repairs after a $100 deductible. A scanned copy of the warranty is available upon request.

The only reason we are selling this loved car is that we had our first child and we are going to put the proceeds from the car into her college fund. Even at that, it still took us nearly two years after having our daughter to finally get to coping with separating with the car, but alas, it's time. College costs are ridiculous.

Given this car has nearly $9K of upgrades and warranty, the asking price is $43,900. This car can also be purchased at a lower price without the warranty if preferred. Serious buyers and offers only please. $500 deposit due within 72 hours of winning the bid or sale is negotiated. Buyer responsible for taking delivery in Dallas or arranging for shipping.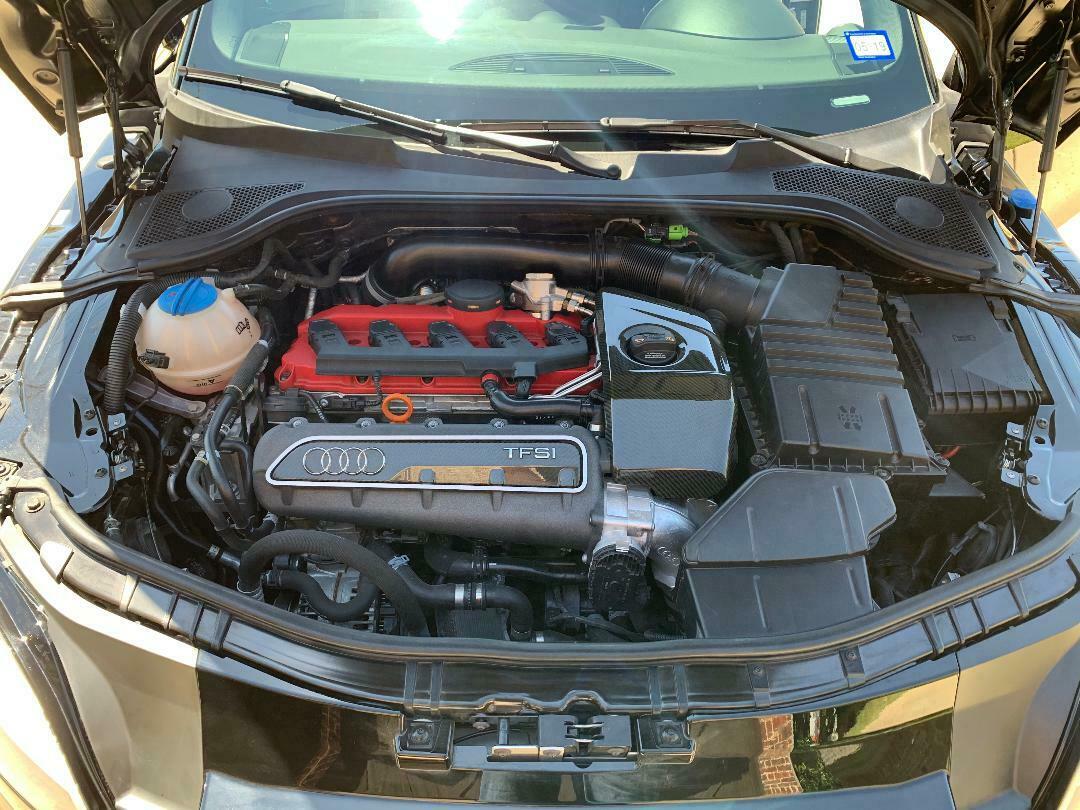 This Panther Black Crystal Effect TT RS sure impresses. It's not the color I'd have chosen were I buying new, but the shots in the sun really highlight how dynamic the paint is. Condition looks to be very impressive and the softer springs are probably a boon for anyone who wants to drive this car on a daily basis – they are quite stiff from the factory, so at least around here you end up looking like you're riding a Pogo stick otherwise. That the car comes with the balance of a warranty which should last five more years is an extra bonus.
Here's the problem – a brand new, even quicker RS3 stickers at $56,000 or so, and it's got a much roomier interior. These 8Js are pretty claustrophobic inside and the all-black layout doesn't really help. But in terms of collectability, I think the TT RS will be the one to grab. New TT RSs are still available and, of course, are much faster. But they're also automatic-only, so there will be in my view a niche that remains for the last of the manual Audis. This one comes to market at a steep premium over other examples, but then it does have much lower mileage and a better history. Buy the best one you can if you're interested and hold on to it – I don't think you'll lose much in value.
-Carter