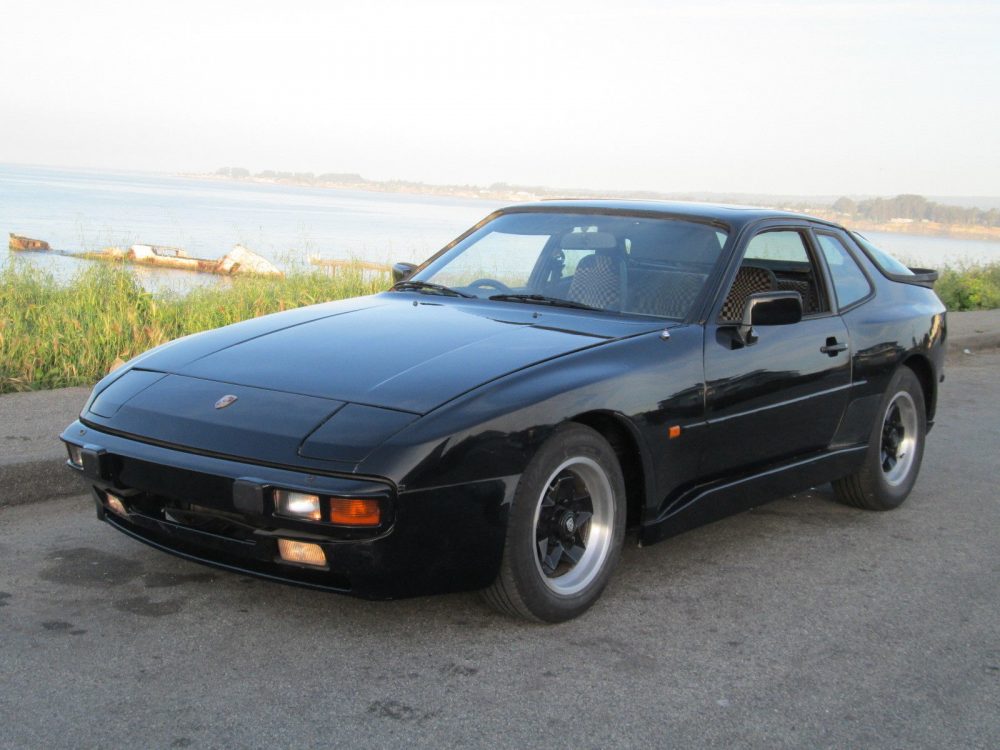 Update 12/2/18: This Euro 944 ultimately sold for $7,944.
Update 6/7/18: The seller has increased the price again to $8,944 but with a no reserve $5,944 opening bid auction.
Update 5/23/18: The price of this Euro 944 has dropped from the original $9,440 ask to $6,944.
An interesting counterpoint to yesterday's GTI is today's early 944. They were produced at the same time; the waning days of the normal A1 production, while Porsche was at the same time accelerating production of its watercooled transaxle lineup to meet the demands of the heady 80s. There are other similarities as well; the shape is iconic, they have an oversized (for their class) 4-cylinder and a manual transmission. Both are no-frills, relatively speaking; few electronic or power gadgets adorn the interiors here. And both are heralded as driver's car, with intimate connection to the road and experience through each corner.
But while the A1 GTI is pretty much universally lauded as a legend, the 944 remains firmly an "also ran" for enthusiasts – even within the water-cooled arena. Perhaps that's because there were much more potent versions of the 944 out there. Beyond the mid-'85 refresh, 1986 saw the introduction for U.S. fans of the new Turbo model, 1987 saw the 16V version launch and a larger 2.7 8V – and, of course, then there were the 944S2, Turbo S and 968 models. Early 944s, then, are about as unloved as the Volkswagen Dasher.
If you're an enthusiast, though, that means great return on your investment. And like the GTI, it's not just entry price that is relatively low on these 944s; compared to the 928 and 911, repairs are far less expensive and the glut of examples (nearly 57,000) brought to the U.S. means used parts – or even entire parts cars – are quite easy to find. So while all of them are worth at least consideration, every once in a while a really neat example pops up that is worth a longer look:
5 Comments