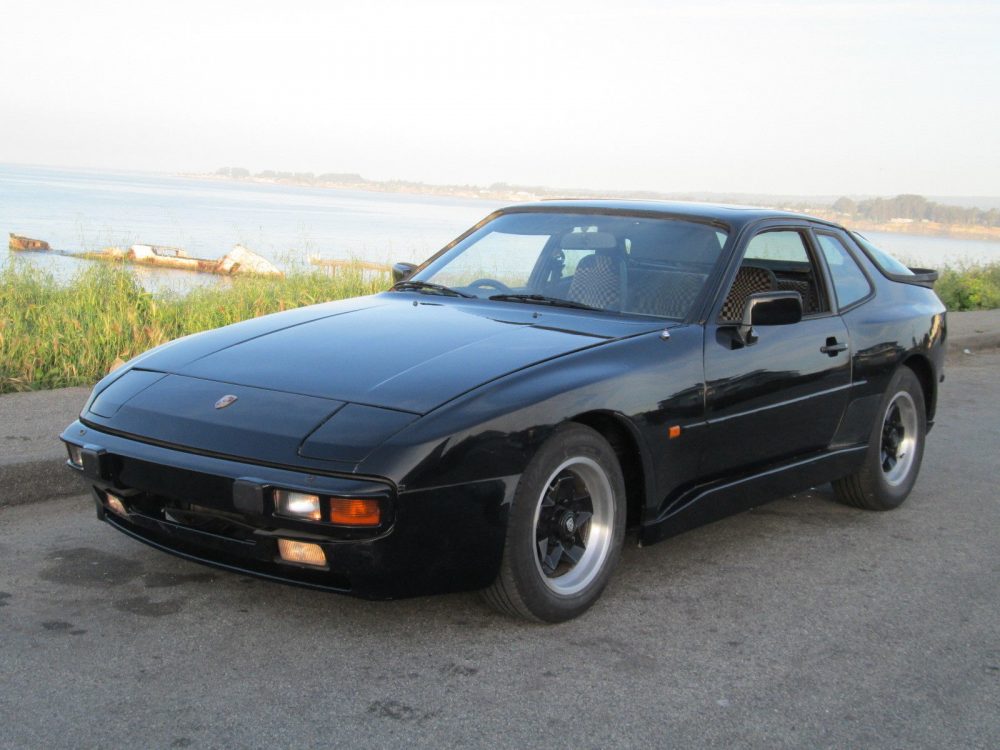 Update 12/2/18: This Euro 944 ultimately sold for $7,944.
Update 6/7/18: The seller has increased the price again to $8,944 but with a no reserve $5,944 opening bid auction.
Update 5/23/18: The price of this Euro 944 has dropped from the original $9,440 ask to $6,944.
An interesting counterpoint to yesterday's GTI is today's early 944. They were produced at the same time; the waning days of the normal A1 production, while Porsche was at the same time accelerating production of its watercooled transaxle lineup to meet the demands of the heady 80s. There are other similarities as well; the shape is iconic, they have an oversized (for their class) 4-cylinder and a manual transmission. Both are no-frills, relatively speaking; few electronic or power gadgets adorn the interiors here. And both are heralded as driver's car, with intimate connection to the road and experience through each corner.
But while the A1 GTI is pretty much universally lauded as a legend, the 944 remains firmly an "also ran" for enthusiasts – even within the water-cooled arena. Perhaps that's because there were much more potent versions of the 944 out there. Beyond the mid-'85 refresh, 1986 saw the introduction for U.S. fans of the new Turbo model, 1987 saw the 16V version launch and a larger 2.7 8V – and, of course, then there were the 944S2, Turbo S and 968 models. Early 944s, then, are about as unloved as the Volkswagen Dasher.
If you're an enthusiast, though, that means great return on your investment. And like the GTI, it's not just entry price that is relatively low on these 944s; compared to the 928 and 911, repairs are far less expensive and the glut of examples (nearly 57,000) brought to the U.S. means used parts – or even entire parts cars – are quite easy to find. So while all of them are worth at least consideration, every once in a while a really neat example pops up that is worth a longer look: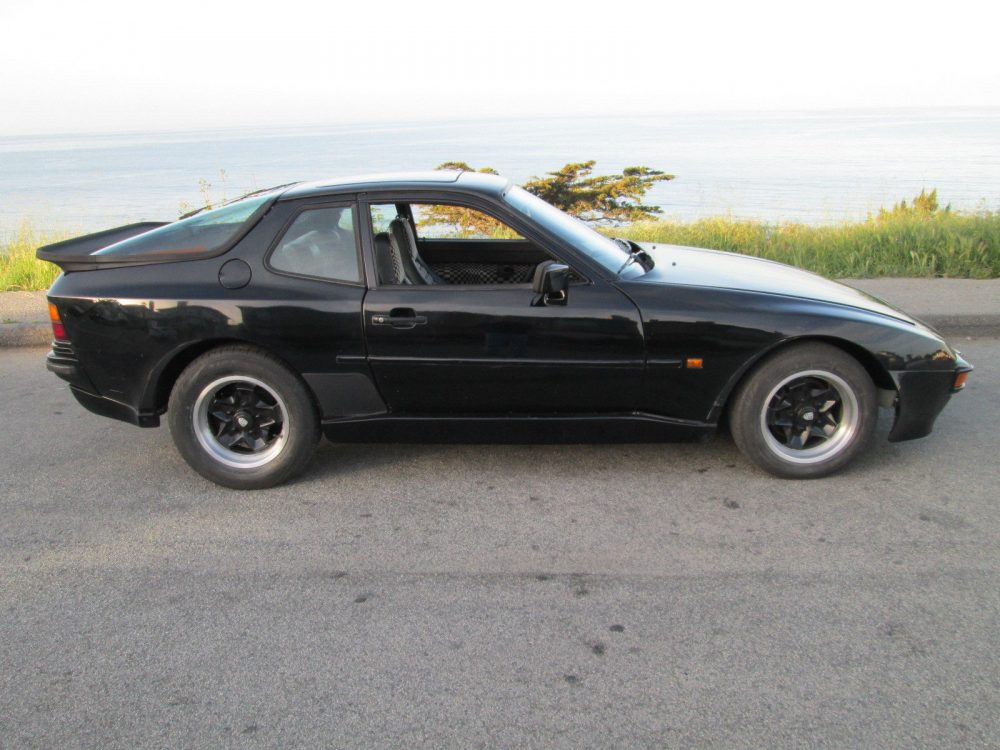 Year: 1983
Model: 944
VIN: WPOZZZ94ZDN406048
Engine: 2.5 liter inline-4
Transmission: 5-speed manual
Mileage: 102,349 mi
Price: $8,944 Buy It Now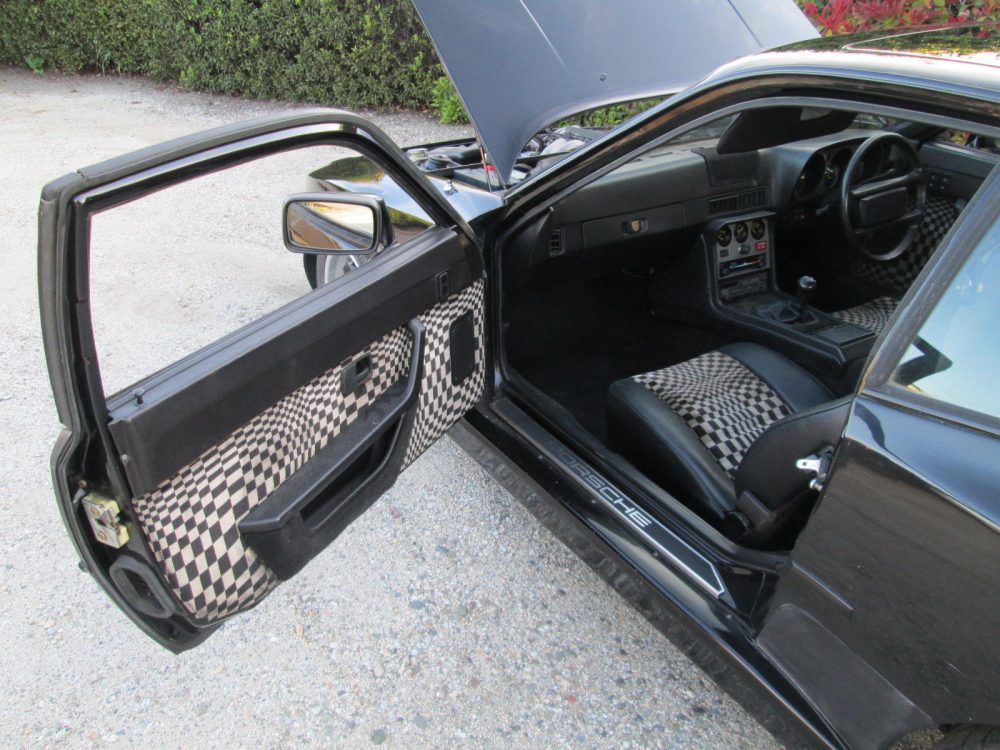 1983 Porsche 944 EURO RIGHT HAND DRIVE – STUNNING! Everything works! Imported from England with clean Oregon title. FIRST YEAR AND THE BEST YEAR OF PRODUCTION – ONLY MODEL YEAR WITHOUT POWER STEERING AND WITH SPORT SUSPENSSION, AND 911 RIMS AS A STANDARD * BRILIANT BLACK WITH ORIGINAL BLACK AND WHITE OP-ART INTERIOR *EURO MODEL (MORE POWER – NO CATALIST) RIGHT HAND DRIVE SPORT BODY TRIM, YOU WILL BE NOTICED ANYWHERE! win WPOZZZ94ZDN406048

* MECHANICALLY SOUND NEW HEAD AND HEAD GASKET, ALL BELTS, BELT TENSIONER, WATER PUMP, ALL FLUIDS, AND MANY MANY OTHER PARTS – EXCELLENT SOUNDING AND RUNNING ENGINE – EXCELLENT DRIVE TRAIN* LOTS OF RECEIPTS FROM ENGLAND AND USA. Passed Technical inspection in England! BEUTIFUL BODY WITH NO RUST. FEW CRACKS ON THE PAINT, SOME SMALL BUBLES, AND ONE HARDLY VISIBLE DENT. NO RESERVE

DEPOSIT IN 24 HRS, FULL PAYMENT IN 7 DAYS, PICK-UP IN 7 DAYS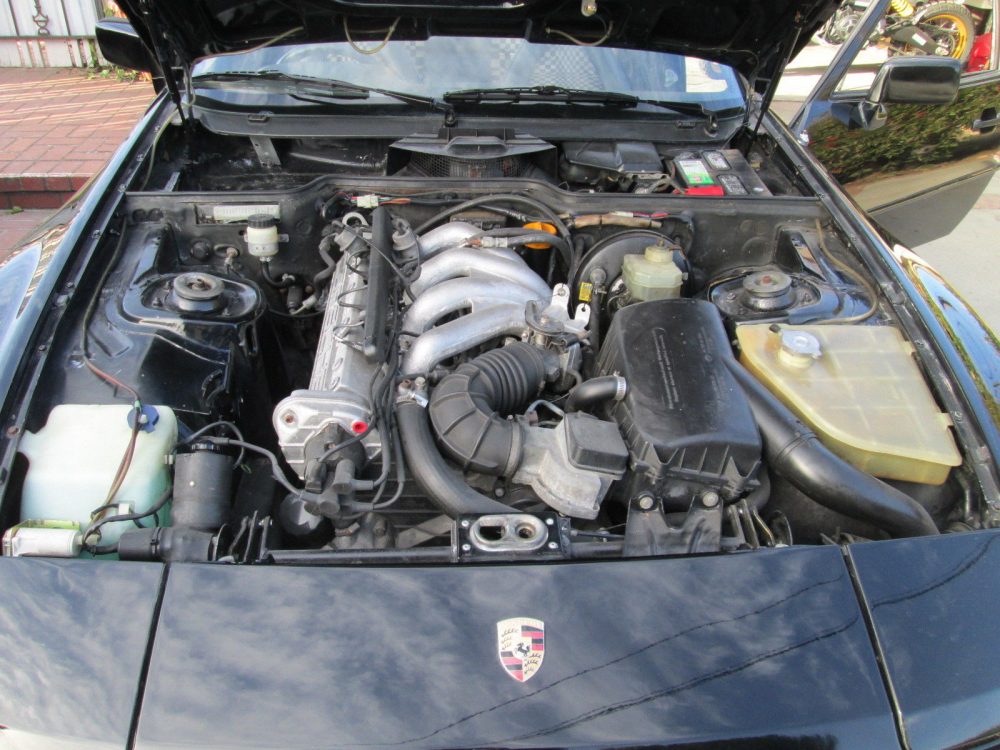 So what's really neat beyond that this is a first-year model is that it's a Euro car with the more slim (and lighter) bumper setup that, as they did with pretty much every single German car in period, instantly make it look better. Other nice features of the Euro setup are that they incorporate driving lights in addition to the lower valence fog lights. As with a fair amount of the early 944s, wheels were the ATS 'Cookie Cutters' rather than the more expensive optional Fuchs. While the Fuchs are more desirable, we've had both Fuchs and ATSs on the scale and there's little separating them in weight. Inside is the signature Pascha trim that is hard to come across on 944s at all. And though it's right drive, this early 944 is also about as light as they came; manual steering, manual gearbox, manual seats. It does have power windows and a sunroof so a 924S SE will still best it on the scales, but not by much.
As unique 944s go, this one is certainly up there, then. And though it probably won't draw as much of a crowd at a show when compared to a clean GTI, the combination of Euro trim, Pascha interior, first year production and left drive will have Porsche people talking for sure. The only real down side is the unattractive body kit that was added to the rockers and rear valance, but those could probably be remedied without much difficulty.
Pricing is high for a 944 if you just look at Craigslist. After all, you can get a later and better driving 944 for less, and though it won't be as unique you can still find Turbos in the same price range. But compared to much of what is out there that is really comparable, this is still a very cheap classic.
-Carter