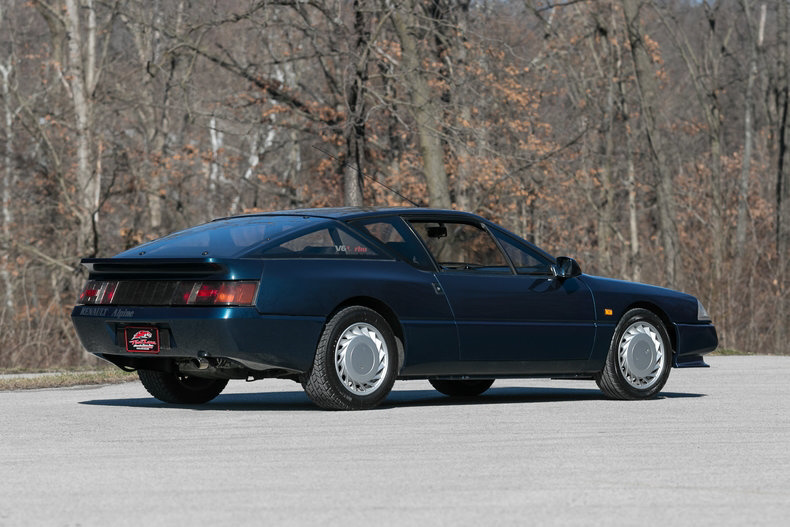 "IT'S NOT GERMAN!!!"
I know. But since today is the conclusion of Le Mans and occasionally we like to take a look at other cars, let's check this one out. Because, in many ways, I think it has a lot to offer.
The Renault GTA emerged out of the acquisition of independent boutique sports car maker Alpine by Renault. Renault immediately set upon making a rival to those pesky sports cars from Stuttgart and modernize Alpine's 1970s A310 model. Let's not forget, this was a period when Renault was quite active in Formula 1 and Le Mans, so a sporting car wasn't entirely out of character for them (nor was the competition with Porsche, for that matter!). New lightweight plastic body-pieces were fit, and the 1.7 liter 4-cylinder in the back of the A310 was yanked in favor of the 2.5 liter PRV (Peugeot, Renault, Volvo) V6. In 1985, a turbocharger was bolted on and instantly the GTA was a 944 Turbo competitor with 200 horsepower on tap. However, the rear-drive, rear-engine layout and tricky driving dynamics were more akin to early 911s than the well-balanced transaxle Porsches. As a result, the Porsches continued to sell in droves, while the Alpine GTA remains just an interesting footnote in French automotive history.
But for about the same money as a very nice 944 Turbo these days (and significantly less than the price of a decent 911), you can get the Le Premier Absolutment GTA: