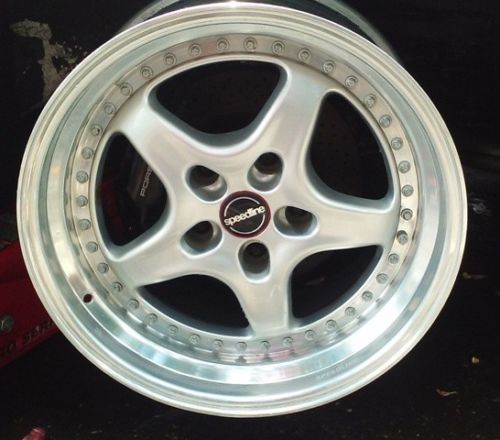 Time for another Wednesday Wheels Roundup, and I have a few neat sets of wheels I stumbled across. First is the super rare and super awesome (but also super priced) Speedline 3-piece wheels for Porsche Turbos. Though they're listed as 930 wheels, I more often associate them with the 993 Turbo model. They're not exactly like the Supercup wheels, but they're not far off. Next is a non-German set of wheels, but a pretty spectacular one – the Clio Williams is one of my favorite hot-hatches, and these would really suit a BMW or Volkswagen 4-lug well, in my opinion. How about the 7 1/4″ width? Next are some rare Carlsson and Abt wheels that need some work but are both hard to find, and we round out the review with some show-ready Style 29 BBS BMW wheels. What are your favorites and why?
Price: $3,700
Speedline wheels
Porsche 930
REAL SPEEDLINES NOT RH COPIES
18 x 10 and 18 x 8 .
Porsche 930 early offset fitment or 911 wide body center caps included. used

BUY NOW OR MAKE OFFER
Can ship \ or pick up in person preferred
add pay pal 3% and ebay fv fee apply if used
305 542 1612 miami lakes Fl.
Also for sale locally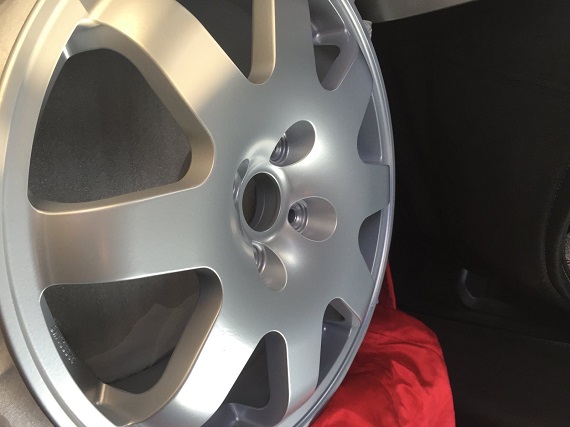 Price: $500
Set of 4 Wheels, refinish done , power coated, look new, straight

Original Clio Williams Group A Speedline rims

Aluminum

7:25 x 16 ET 53

4×100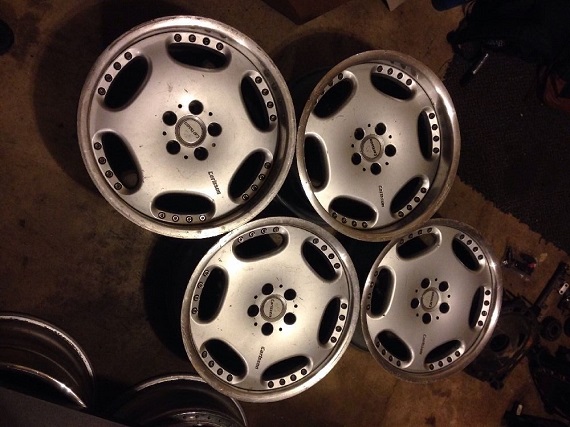 Price: $1,250
Used set of 18x 8.5 +35 // 18x 10 +30 OZ RACING CARLSSON WHEELS. Very rare set if wheels in need if a refinish or powder coating. Please see pictures.

Please visit my eBay Store for more OEM / Aftermarket / Race Parts!!

If you are looking for specific or allot of parts please contact me.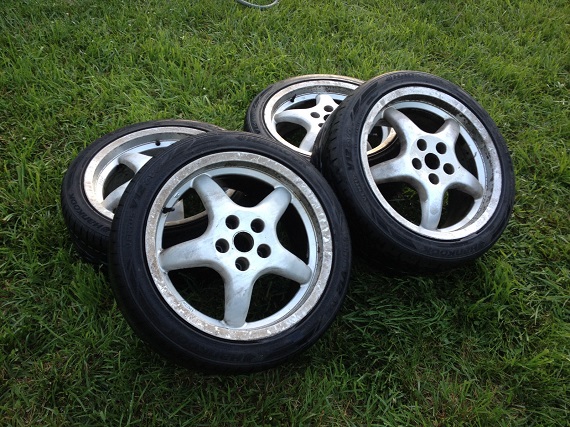 Price: $599
Set of 'old school' ABT wheels (made by OZ) with the VW/Audi bolt patter. Great looking wheel that clears Big Brake set ups with ease.

Exact specs are:
17×8 ET 35
5×112

Wheels are in good shape, but due to age could use refinishing. Some finish has flaked off, but there is no excessive curb rush or bends. All but one tire should be replaced, although all hold air with no issue. No center caps.
Come exactly as pictured.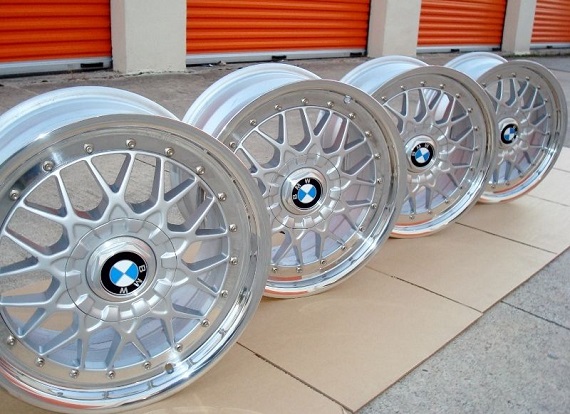 Price: $2,500
BMW Custom BBS Style 29 Wheels

Extremly Rare and Super Hard to Find Complete set of Euro Genuine BMW BBS Style-29 2-Peice Split Light-Alloy Wheels In Mint Condition.

* All 4 wheels were Professionally done by CYRUS (Those of you who are an Enthusiast know the quality of my work)

* All 4 wheels were in good condition before they were refurbish, No Bent or crack or etc…

* I professionally disassembled and overhauled each wheel. There are No Curb-Rush or Scratches or Etc.

* All Screws have been Nickel Plated for $400 which would out last your car instead of the cheap factory Zinc finish. I might had spend to much on this but I did lot of reviewing and anything else that is available in the market will rust and losses its coating after a while.

* Removing of the Center Section with correct tools, and refurbish them with correct BBS Silver finish.

* Painted Barrels with Super Polished Mirror Finish Barrel Lips. This process is done by professional and each wheel takes about 8 hour with amazing result.

* 4x Genuine BMW/BBS Metal Center Caps with very nice Polish Metal Hex Bolt and Genuine BMW Emblem which is Interchangeable if you prefer to have the BBS 3D Lenses instead.

Style-29 Lightwight Wheels are NLA from BMW and they have been discontinue for past many years ago. Very hard to come by Specialy in this condition.

I have use Large option pictures to demonstrate the quality of these wheels so please take advantage of it. Wheels are made by BBS for BMW. all 4 wheels have BMW Stamp and Part# showing in the back.

FRONTS:

Size: 17x 7 1/2 J

Offset: ET:41

Bolt Pattern: 5×120

BMW Part# 85329409847

Made in Germany

REARS:

Size: 17x 8 1/2J

Bolt Pattern: 5×120

Part Number: 85329409848

Made In Germany

This set will fit most 5 lugs BMW including E36 E46 M3 Z3 and many more.

INTERNATIONAL BUYER CAN EMAIL WITH THEIR ADDRESS FOR EXACT POSTAGE.
-Carter