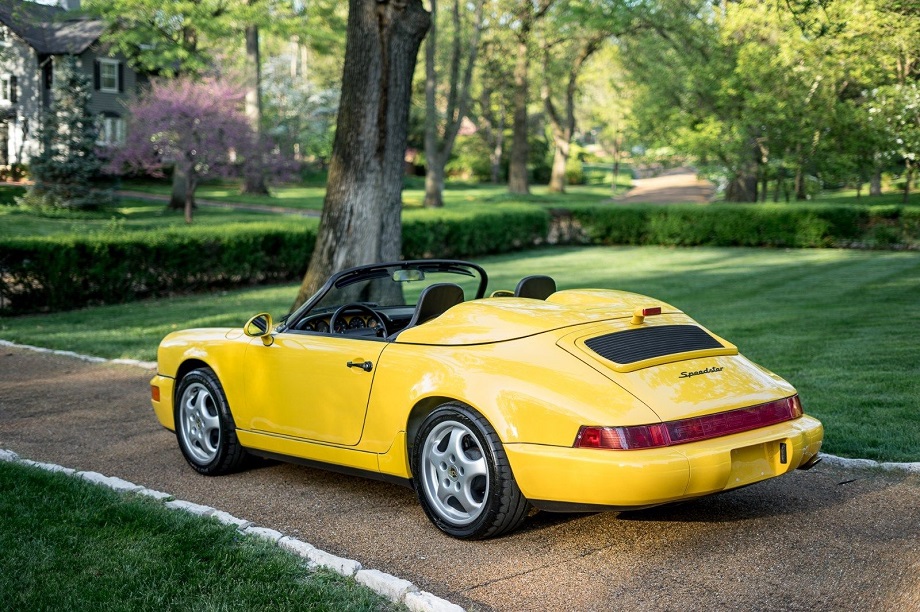 I've featured the 911 Speedster quite a bit over the years. Enough so that these days they usually only catch my eye when there's something pretty unique about them. While I like them a lot, and love the original 356 Speedster, there's a degree to which they all blend together and are more or less the same: Black, White, or Red with very low miles and seemingly pristine condition. There's little more to say than, "Here's another 911 Speedster for sale."
The version produced for the 964 is itself a little more unique. It's narrow body reminds us much more of the original 356 compared with the Turbo-bodied 3.2 Carrera-based 911 Speedster. The color palette also appears to be more diverse, though that may be anecdotal rather than based on actual production. There are still plenty of Red, White, and Black.
This one shines through those colors like a beacon beckoning you to drive it. And driven it has been! Here we have a Speed Yellow 1994 Porsche 911 Speedster, located in St. Louis, with factory painted sport seats and 81,516 miles on it. 81K miles may not seem like much for a car that's nearly 25 years old, but for the Speedster, a 911 always coveted by collectors, it's a good chunk of mileage.